Discussion Starter
·
#1
·
...in 3 1/2 days!
I'm rushing around trying to get organised before heading off to Turkey for the summer, and had to go over to Burgundy in eastern France to see my old boss and friend in Vermenton. As the weather was looking good I decided to take the bike:thumbright:
I left Germany on wednesday afternoon and headed over to Verdun. A good run for the first day
Due to having spent the previous days in the UK, and only having the morning to get my act together I was knackered when I arrived and therefore didn't have time to do any sightseeing
I stayed in an Etap hotel; not super cheap, but OK at 38euros, including free internet. My mate was only in Vermenton for the day unusually(due to having lost his passport and having to go to Paris the next day!), so it was straight off early the next morning....
Had to scrape the ice off the seat as it was -2degC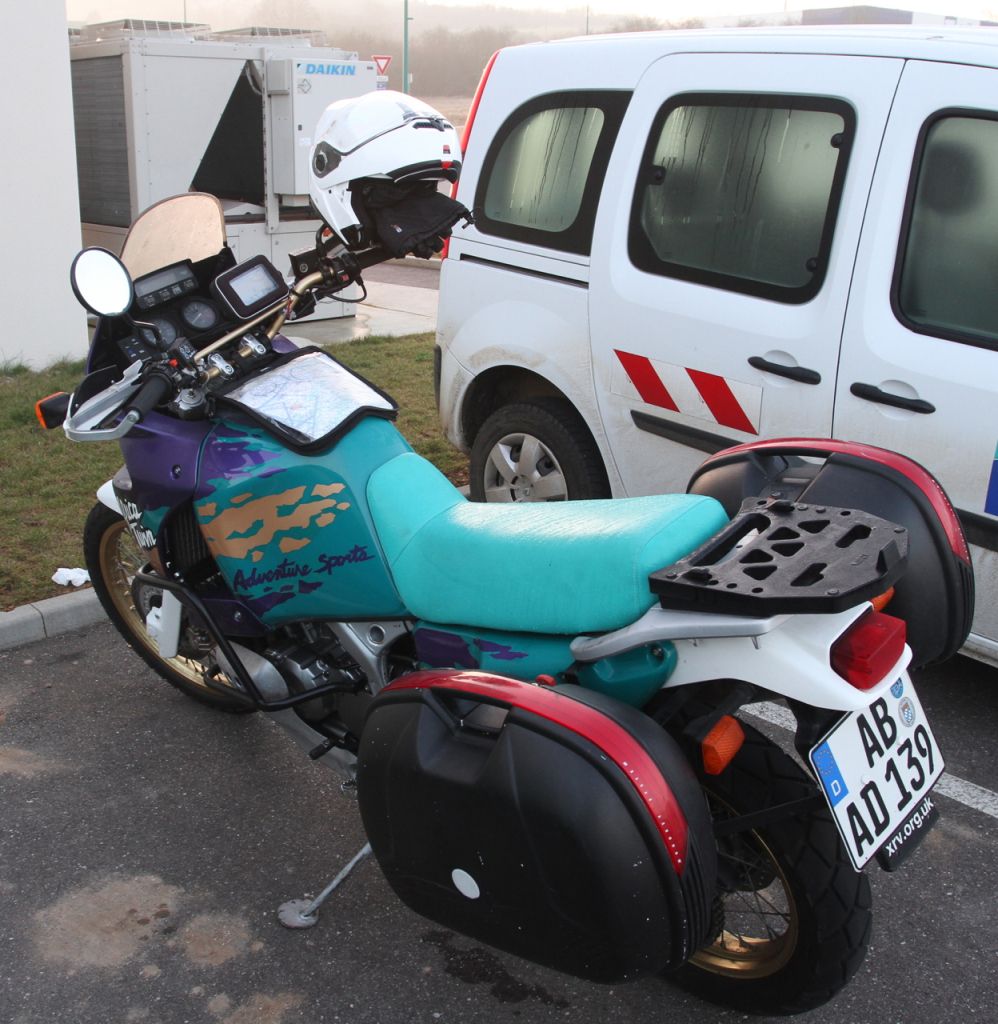 Anyway, got down to Vermenton by lunchtime, by which time it was sweltering:color: We nipped off for lunch and we both caught up with the gossip and scandal:thumbup:
Now as
Moon
was only a minute down the riverbank, it'd have been rude not to have dropped in on him. He was up to his ears in work due to being a week behind due to the family problems reported elsewhere here...so anyway a quick cup of coffee then left him to it...
I decided to have a ride out as the weather was so good and headed up to Auxerre where I quickly found a hotel; B&B chain jobby, very similar to Etap. Pleasant enough and quiet. On the way, I stopped at the barrage on the river to get a few 'arty' shots and checked out Auxerre airfield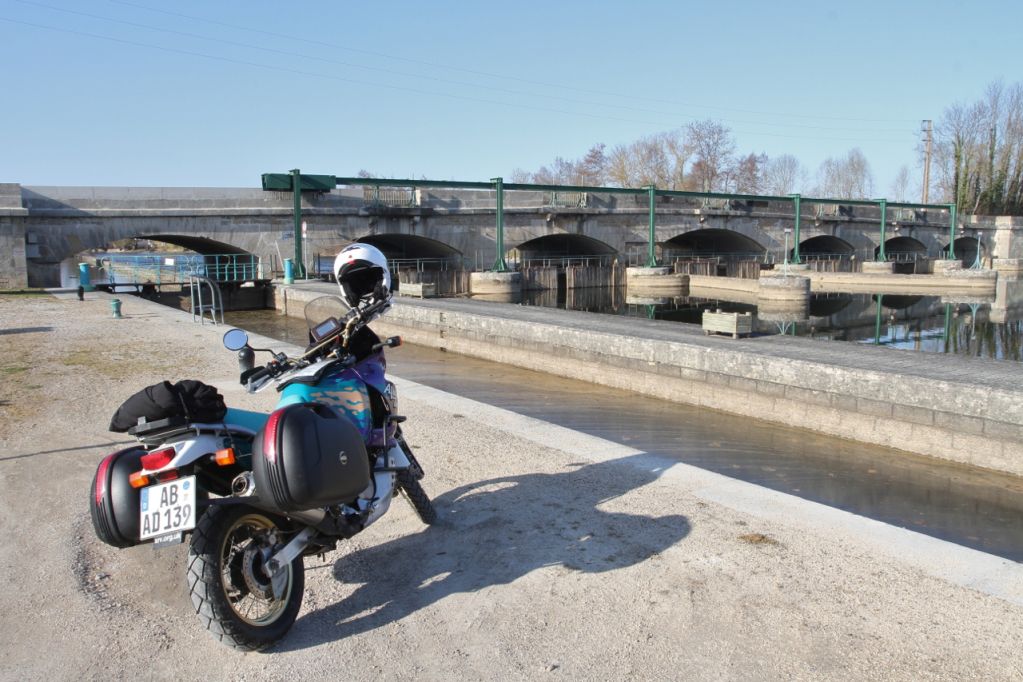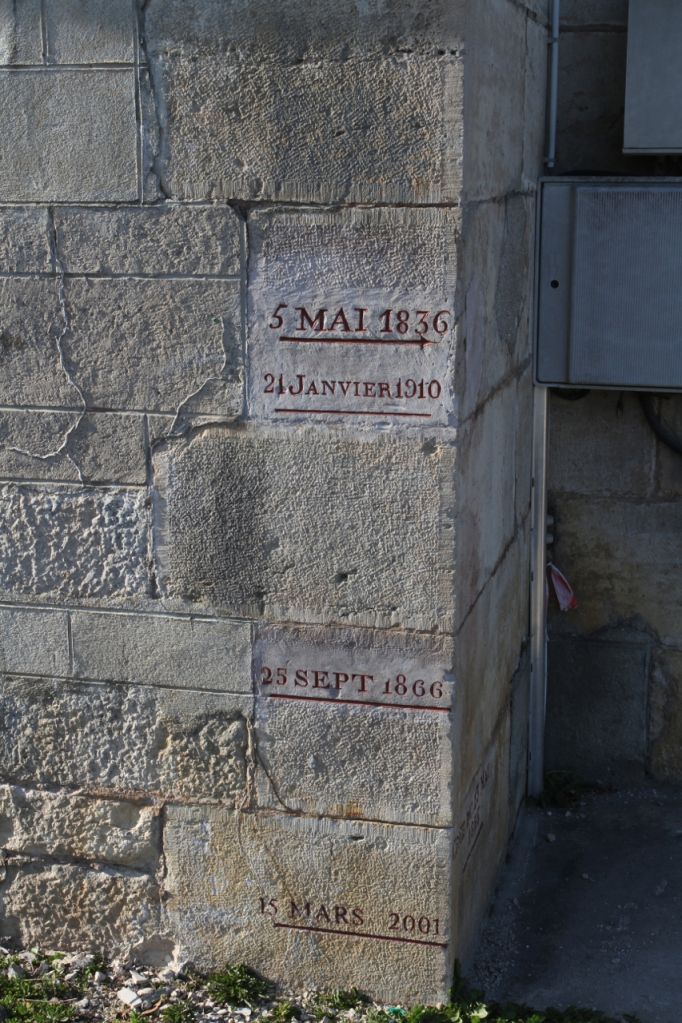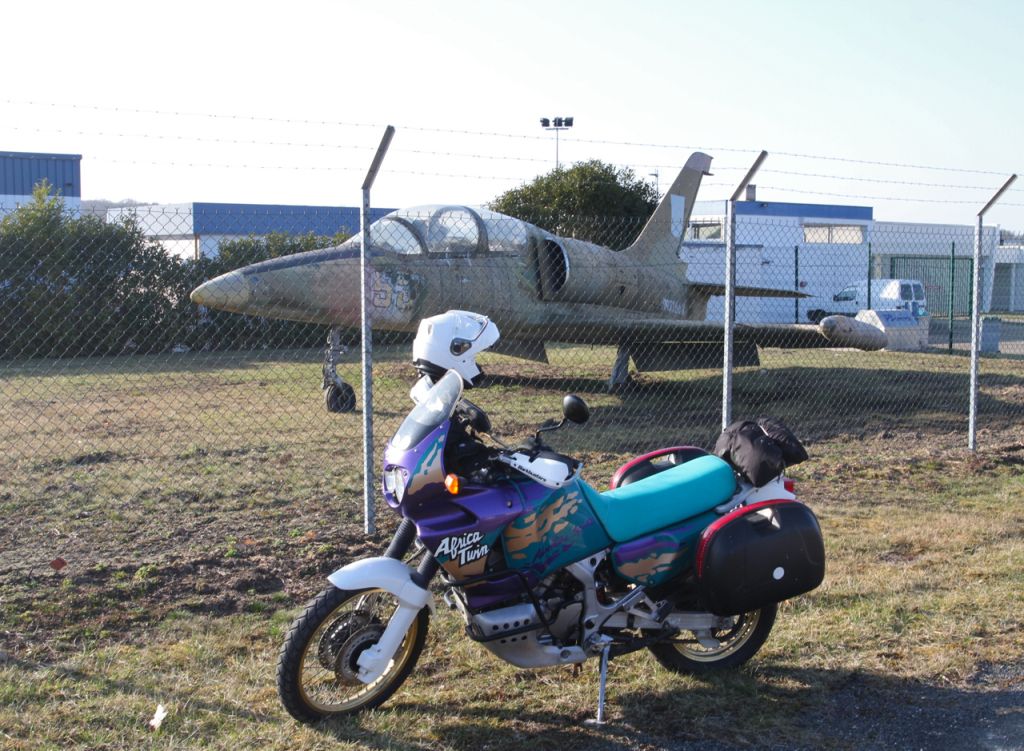 Then after unloading headed out to Decathlon:blob8: Deccy is one of the open secrets of France...Name a sport and they'll have clothing and equipment for it, and at amazing prices. Quality and choice of sizes is excellent, and designs change constantly. They're well worth a visit:thumbright: In fact my mate Dieter doesn't pack clothes when he visits France on his bike; he just visits the first Deccy he comes to, buys 10 t-shirts, wears them until they smell, then chucks'em away! At 3euro for a t-shirt a good deal... My wallet was several euros lighter an hour later, and the panniers fuller!
Friday morning dawned cold and clear again, so on with the winter woolies; as someone pointed out years ago, there's no such thing as bad weather, just bad clothing:thumbright: By the time I'd had breakfast the ice had at least melted!
I headed back down to Vermenton for some more arty shots down by the port;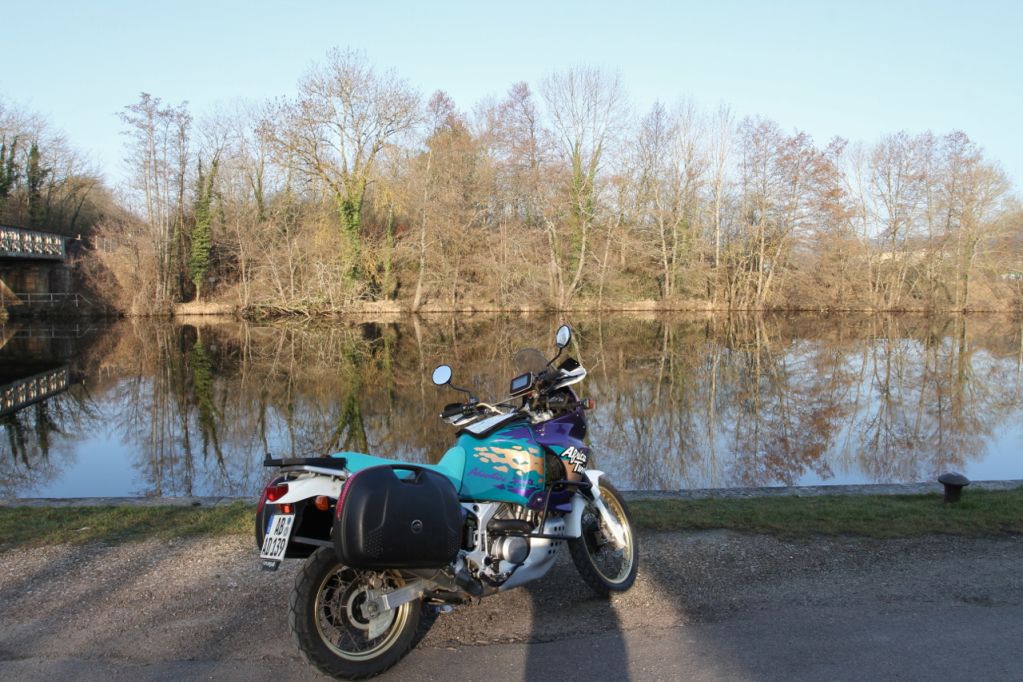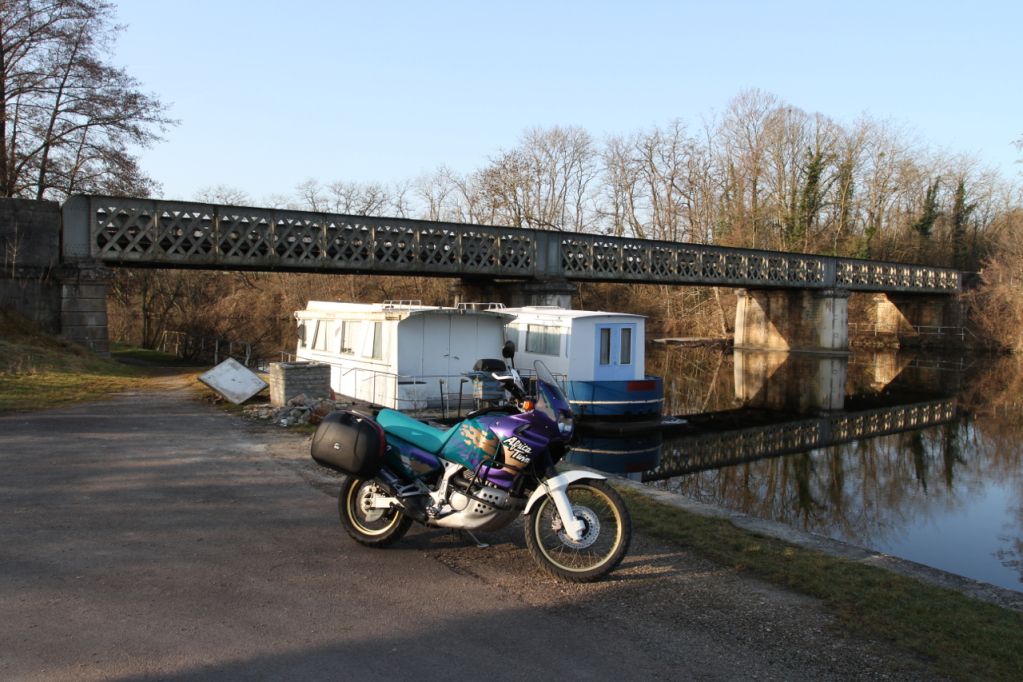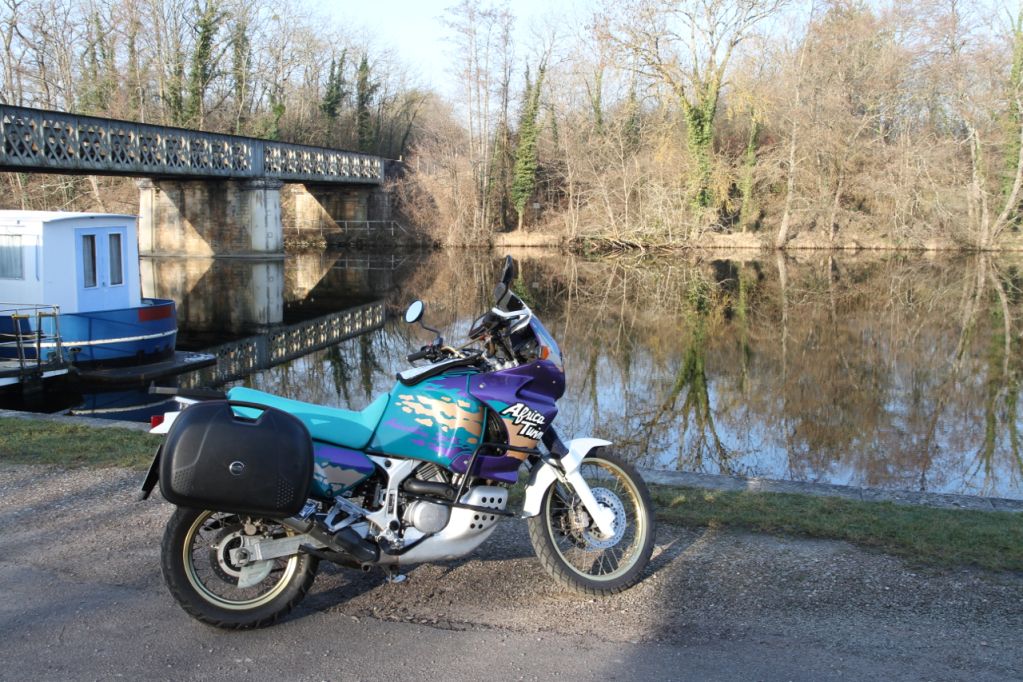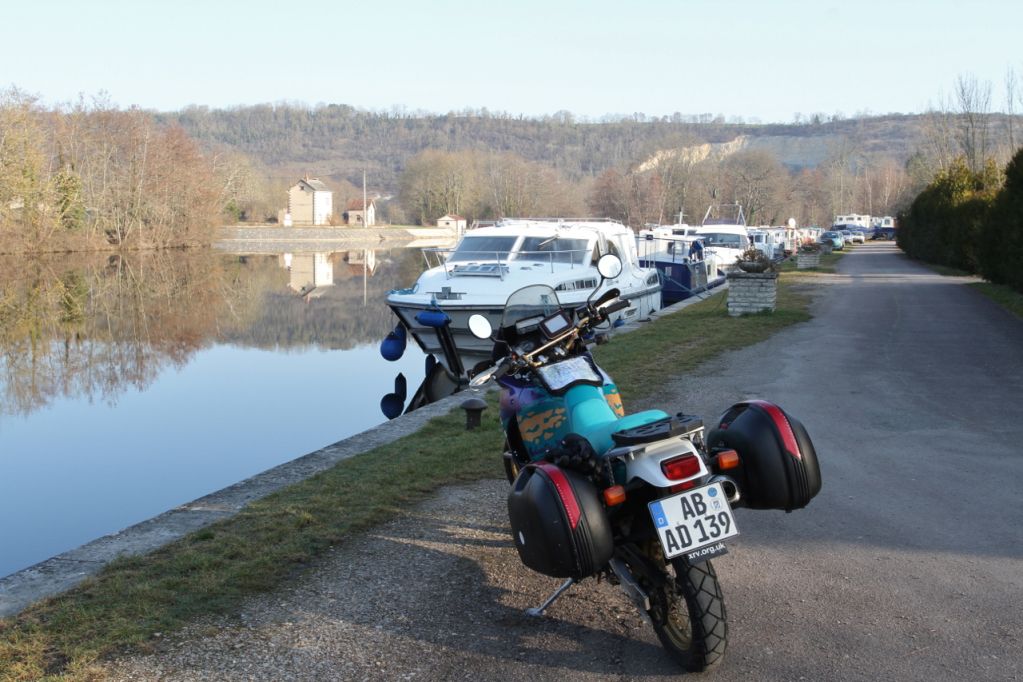 A quick au revoir to
Moon
, then off on the way home, via Nancy and Metz. Just south of Vermenton there's a lovely tunnel where I decided to try out the GoPro, but whilst the video was OK, the sound of the AT bouncing off the walls was disappointing
Anyway, I'll post the video when I have time to edit it.
Weather was excellent, so I meandered on up to Metz, via a few airfields. Dijon-Darois is always worth a visit even if it's a bit off my route;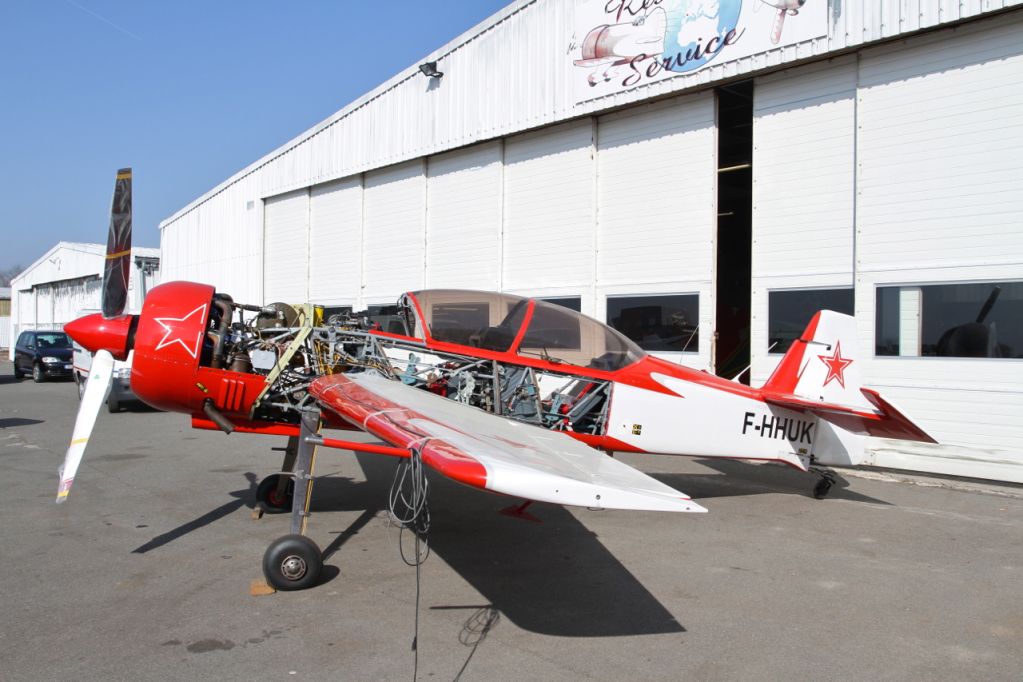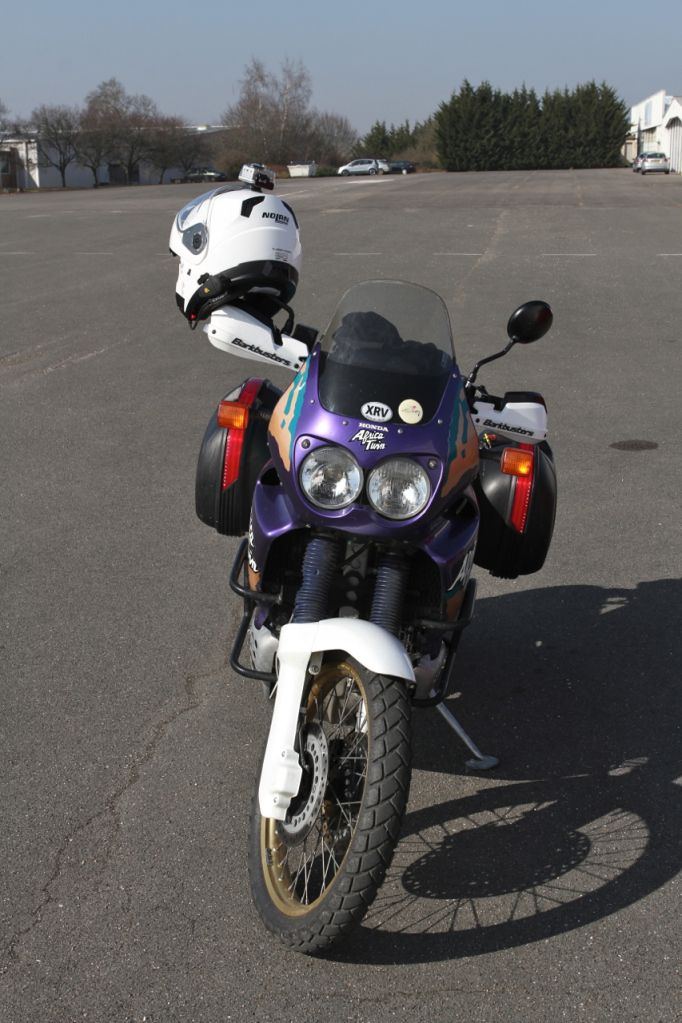 This is the new Dyn'Aero TwinR still being test-flown;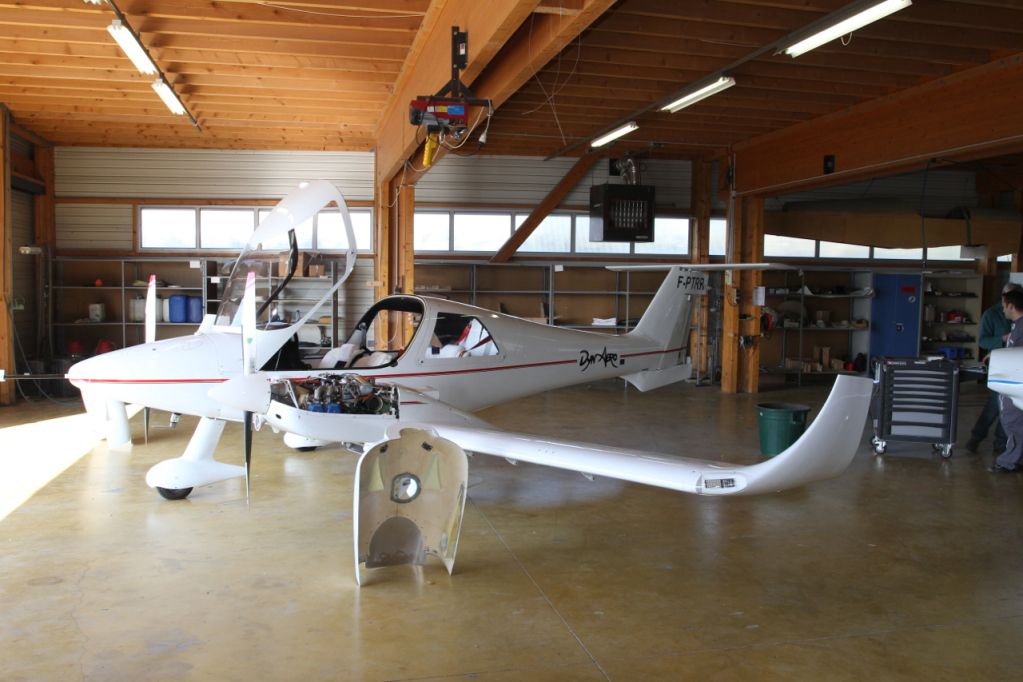 The company are based here, but have been struggling, and have just been taken over by a businessman who has injected some cash which will hopefully keep them going...
Darois is also home to "Flying Legend" who operate some interesting types;