2014 Ride Report
Decided that I'd sit down and compile what I've done on which bike this year.
Lets start with the bikes - I started the year with 4 bikes in the stable :- '99 Honda Africa Twin, '09 BMW F8GS, '99 Honda NTV650 Deauville & a Honda VFR800Fi.
I'm finishing the year with 4 bikes in the stable :- '99 Honda Africa Twin, '06 Honda 650 Transalp, '03 BMW F650Gs Dakar and a BMW F650GS Twin
I've bought 5 bikes so far this year (still got half a month left, so there's always time for a change yet) :- '06 Honda 650 Transalp, BMW F650GS Twin, '62 Honda NC700, '02 Yamaha TDM900 and a BMW F650GS single.
And I've sold 5 bikes so far this year (previous caveat applies) :- BMW F8GS, Honda VFR800Fi, Honda Deauville, Honda NC700 and the BMW F650GS single.
I also swapped one bike with my youngest son – the TDM900 for his Dakar
Now, what have I done with the bikes, ride wise, within the confines of this year. As those that know me are aware, I ride all year round, but for the first few months of every year when living as far north as I do, the days are quite short and quite often cold, so rallies and weekends away camping just don't figure on my calendar.
I took every opportunity to just ride a bike around the glorious roads and tracks that can be found up here in the north east of Scotland:-
A little run to the Lecht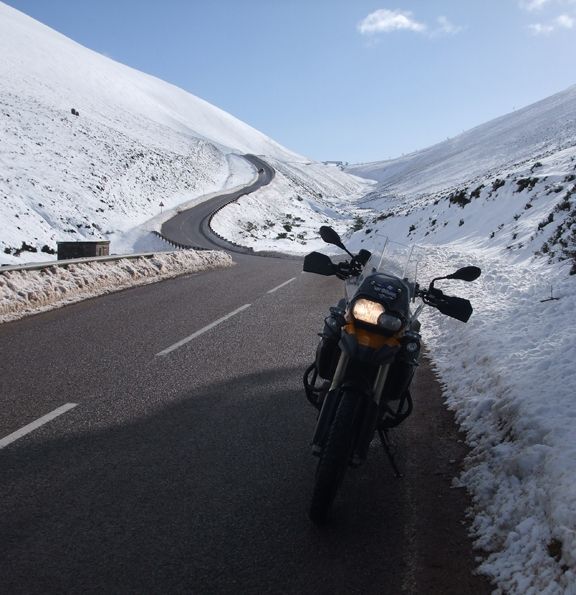 The NC out west
The Alp on a trip to the Bridge of Balgie / Glen Lyon, the 1[SUP]st[/SUP] of several visits this year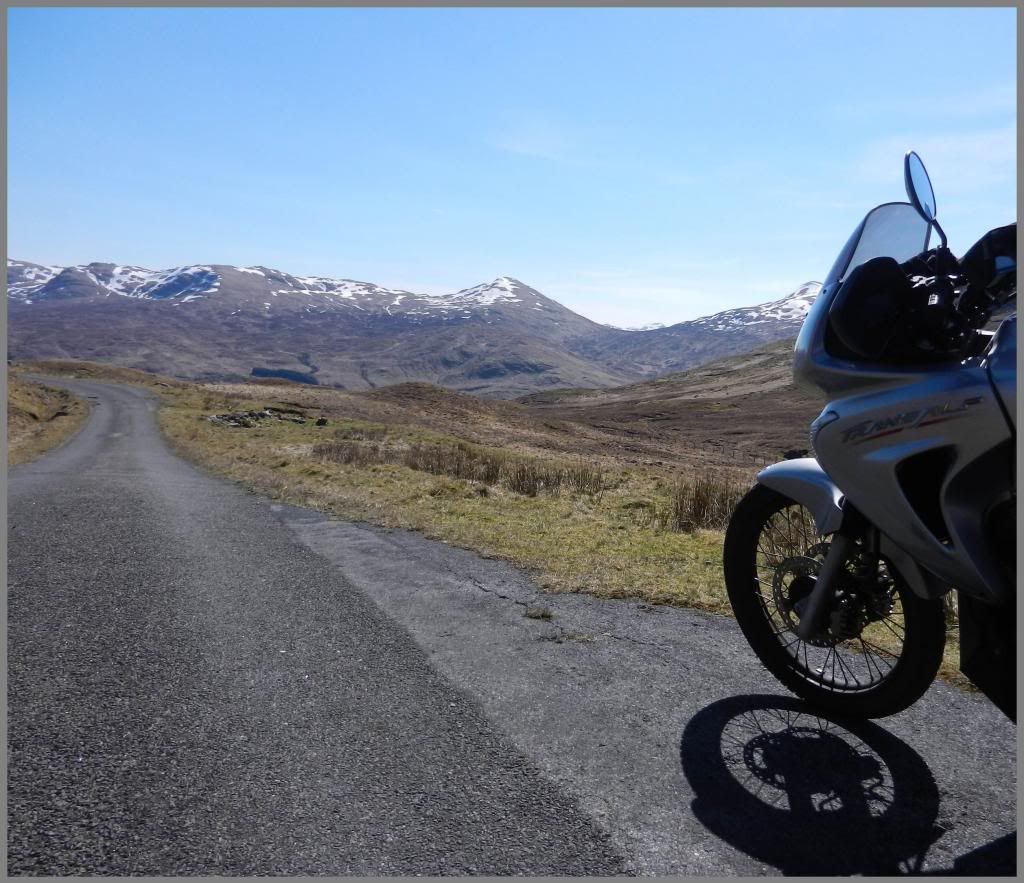 http://www.adventurebikerider.com/forum/45-scotland/328803-bridge-of-balgie-sunday-20-4-14.html
Once things warmed up and the annual camping jamboree started. I had planned to attend the ABR Boil rally weekend at Kirkby Stephen in May, but not being particularly keen on spending all weekend soaked through, I went wandering to the top coast on a recently acquired F650Gs single:-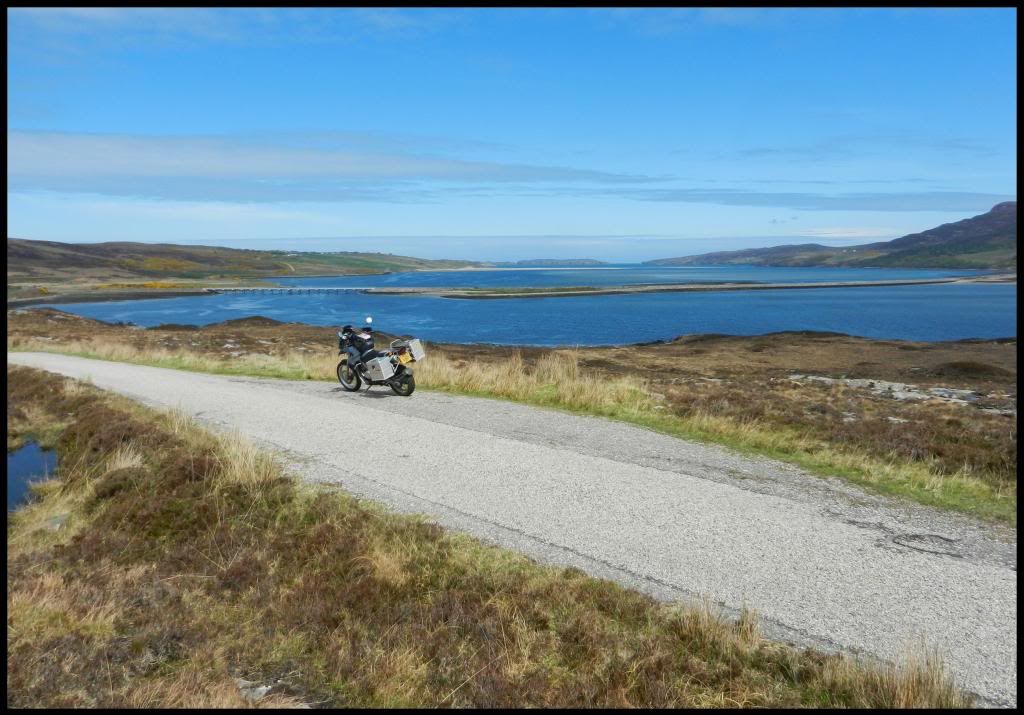 Words and stuff here:-
http://www.adventurebikerider.com/forum/25-ride-reports/334132-the-qnotq-trip-to-kirkby-stephen.html
Later the same month, but with a better weather forecast, was the ADVScotland Ardnamurchan rally. Both my sons managed to attend this one with their dear old dad :-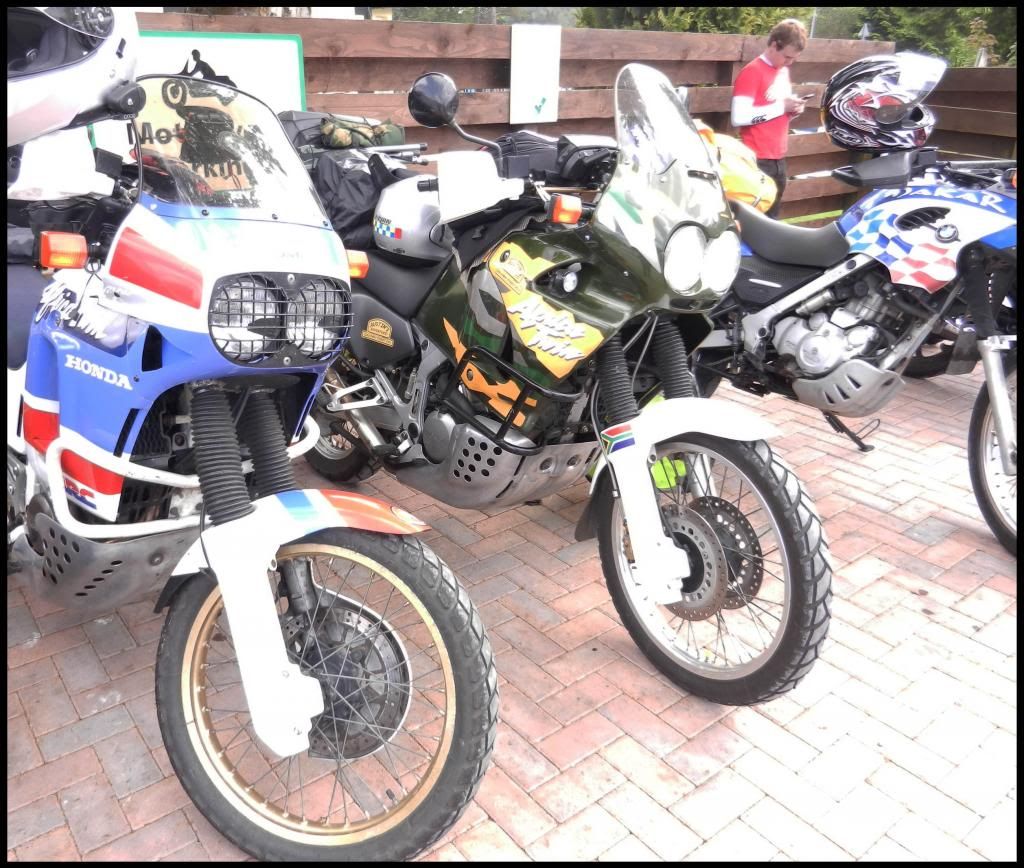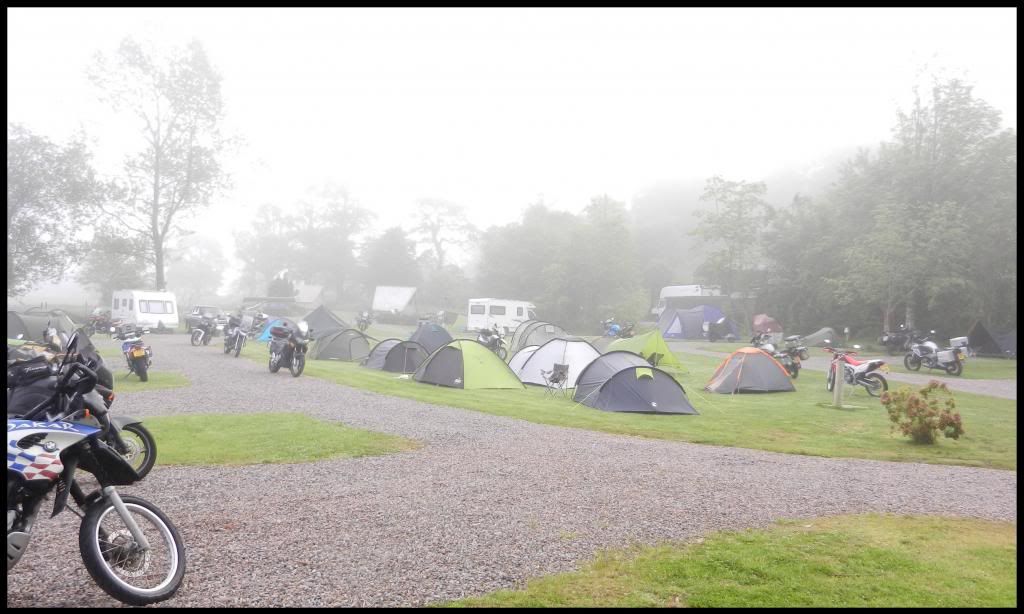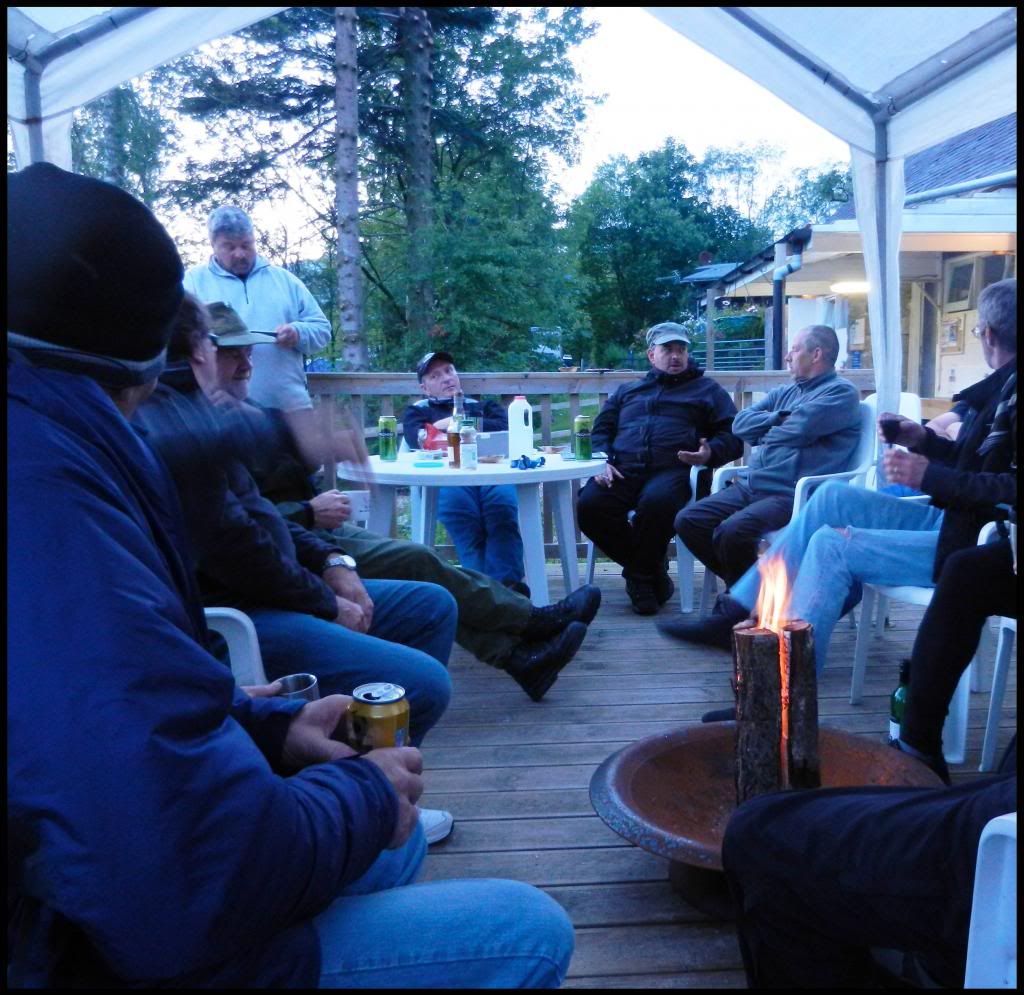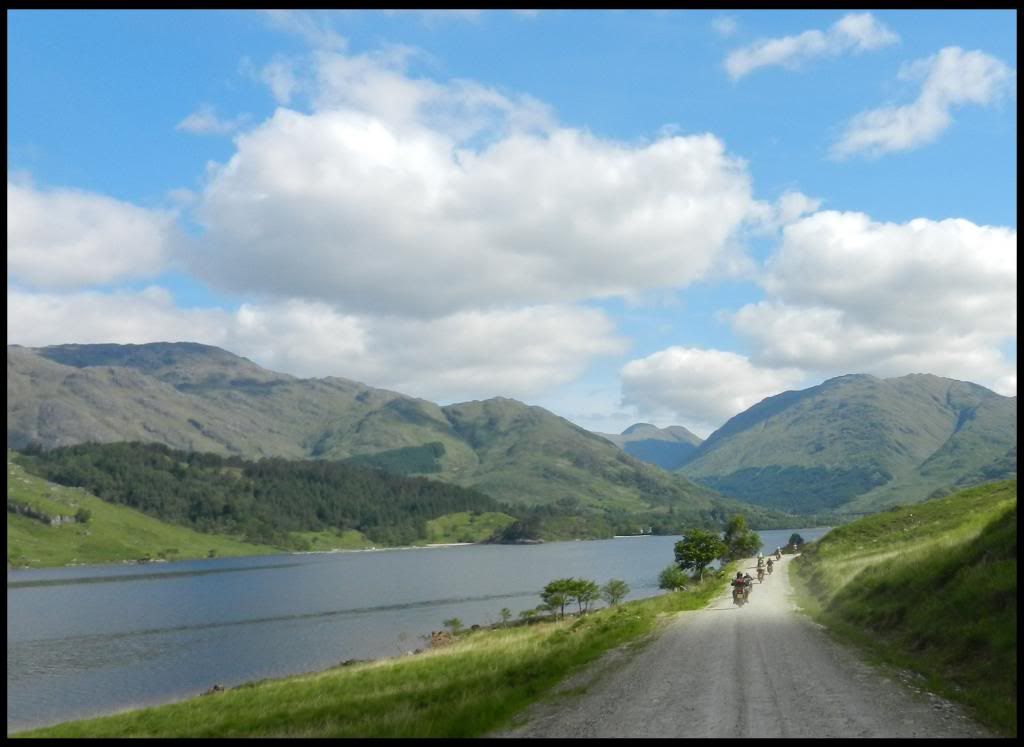 Words and stuff can be found here:-
http://www.xrv.org.uk/forums/ride-reports-pictures/110666-not-trip-kirkby-stephen.html#post910194
As the year got to it's middle bit, June, I took the weekend out and attended the ABR Mid Summer madness rally at Gairloch. This event was very casual in it's layout and planning, and so proved to be an incredibly relaxed weekend for all that attended:-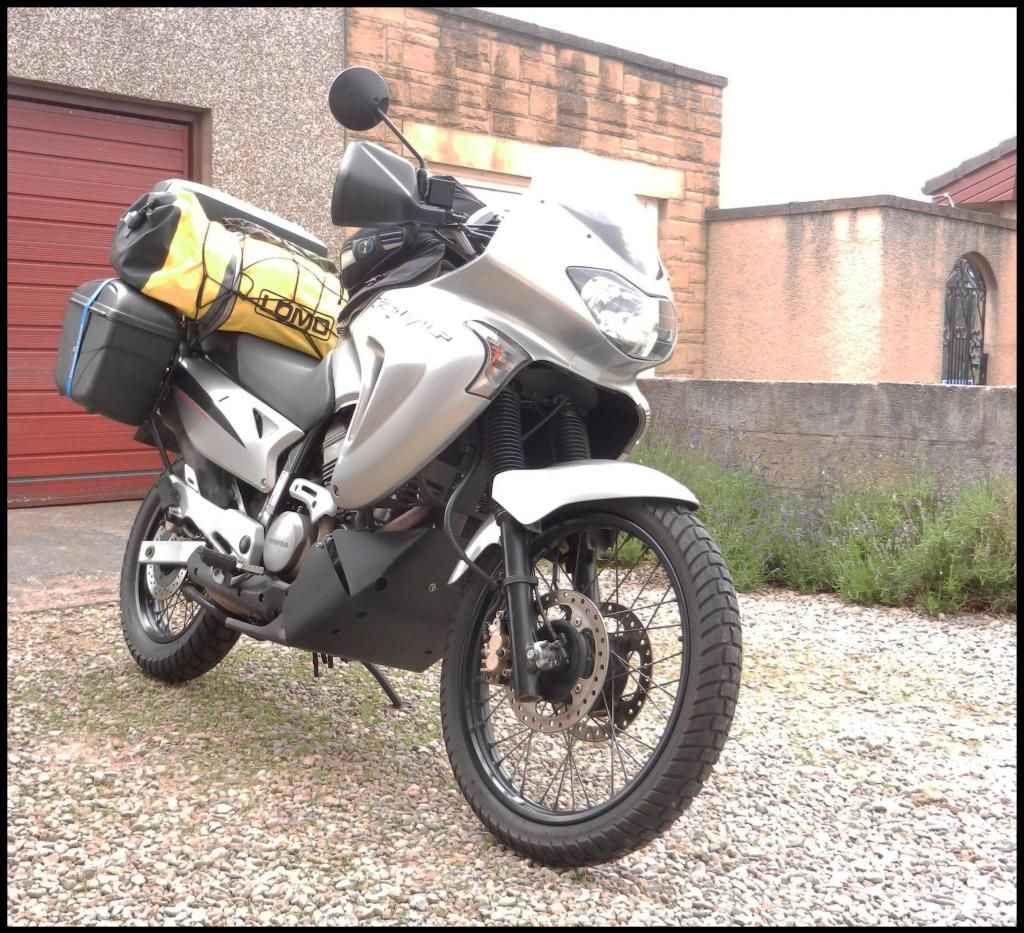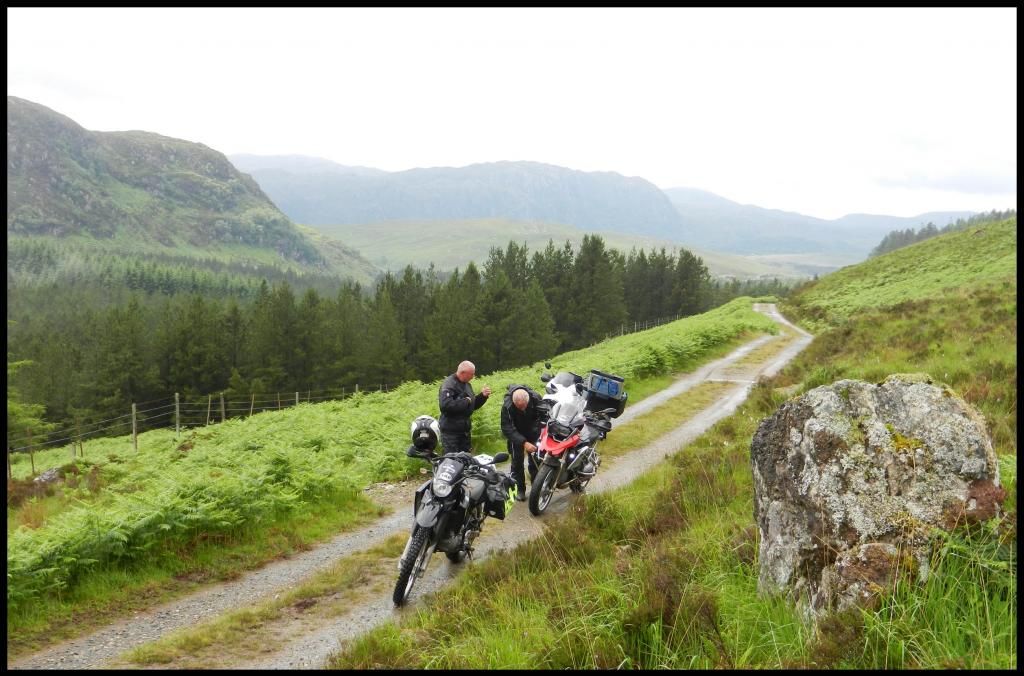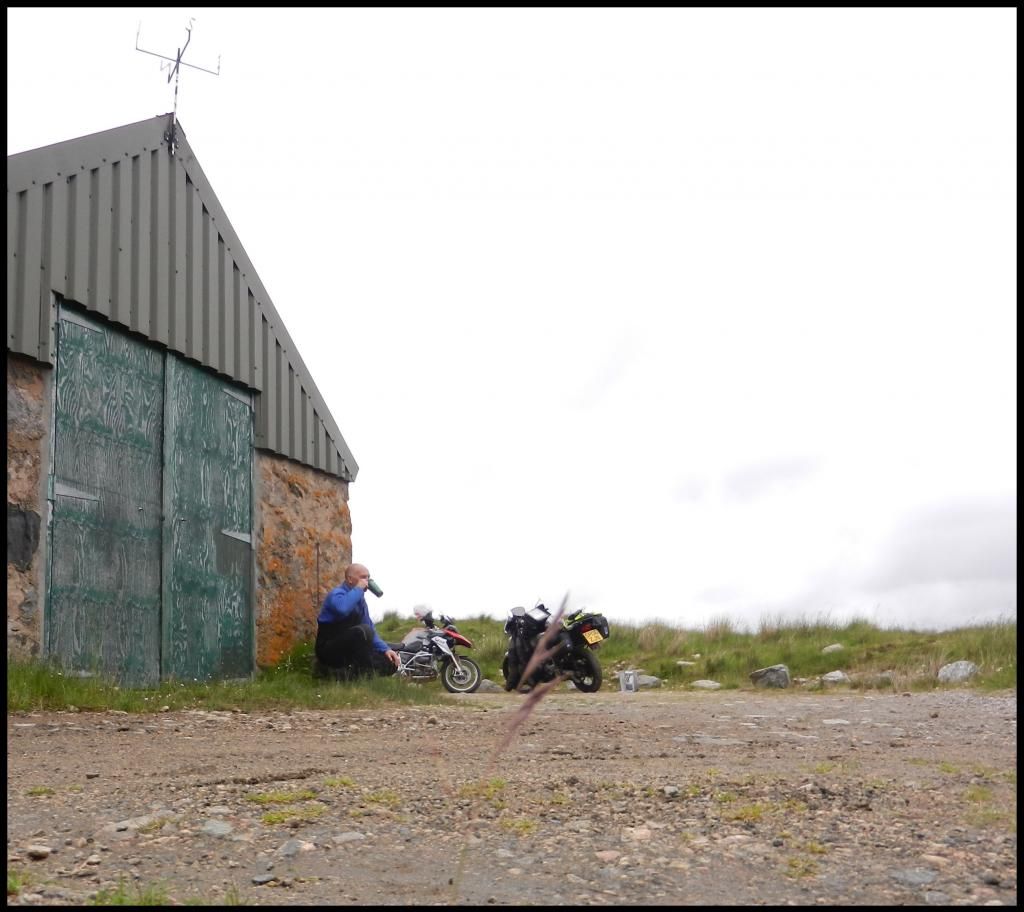 Linky thingy to loads of words and some more pictures from the weekend:-
http://www.adventurebikerider.com/f...-mid-summer-madness-steve-ts-rr-a-photos.html
In August I continued to just wander the highlands on a bike whenever the mood / opportunity arose. The Africa Twin took me up to Lochinver early in the month, in glorious weather:-
Link to original thread:-
http://www.xrv.org.uk/forums/ride-reports-pictures/116841-i-love-my.html#post952233
August brought the second ADV Scotland rally, slightly south of the wall in Kirkby Stephen. Eldest son accompanied his old man on this run, for which I had scheduled some of the local byways for a visit:-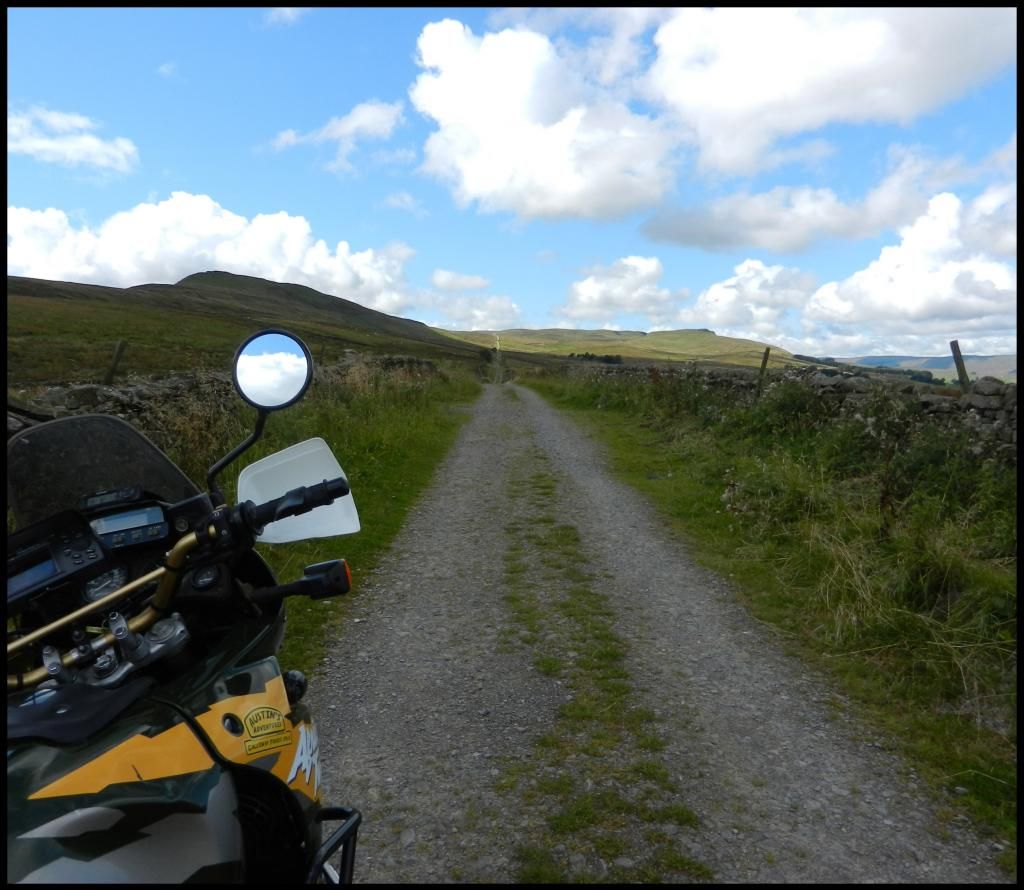 Yet another link :-
ADV Scotland Border Reivers Rally AUG 2014
As some peoples biking "season" was drawing to a close, some of the XRV community gathered in the Scottish Borders for their annual pilgrimage into Galloway forest :-
Too many photos on this one, so straight to linky thingy:-
http://www.xrv.org.uk/forums/austins-adventures/119521-galloway-2014-result.html#post972697
Always being on the look-out for a reason to ride, the military exercise known as "Joint Warror 2" provided as good as any excuse to head for the north coast again, this time to hopefully watch some heavy metal getting chucked around:-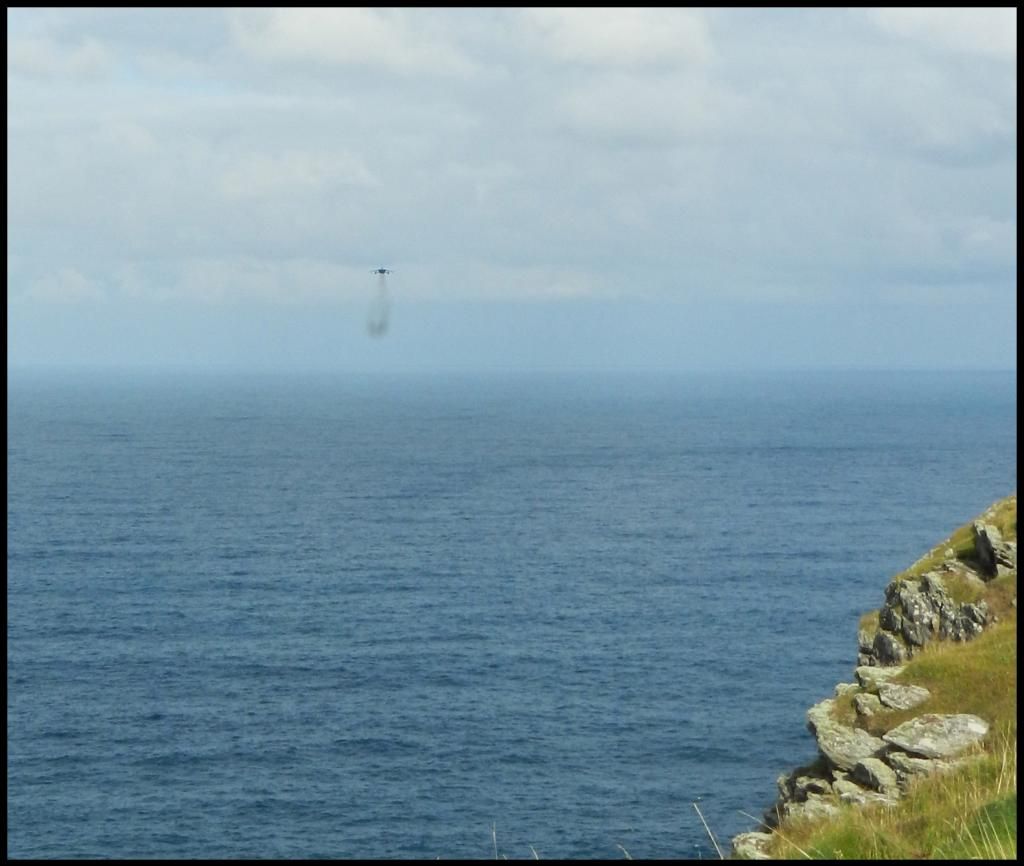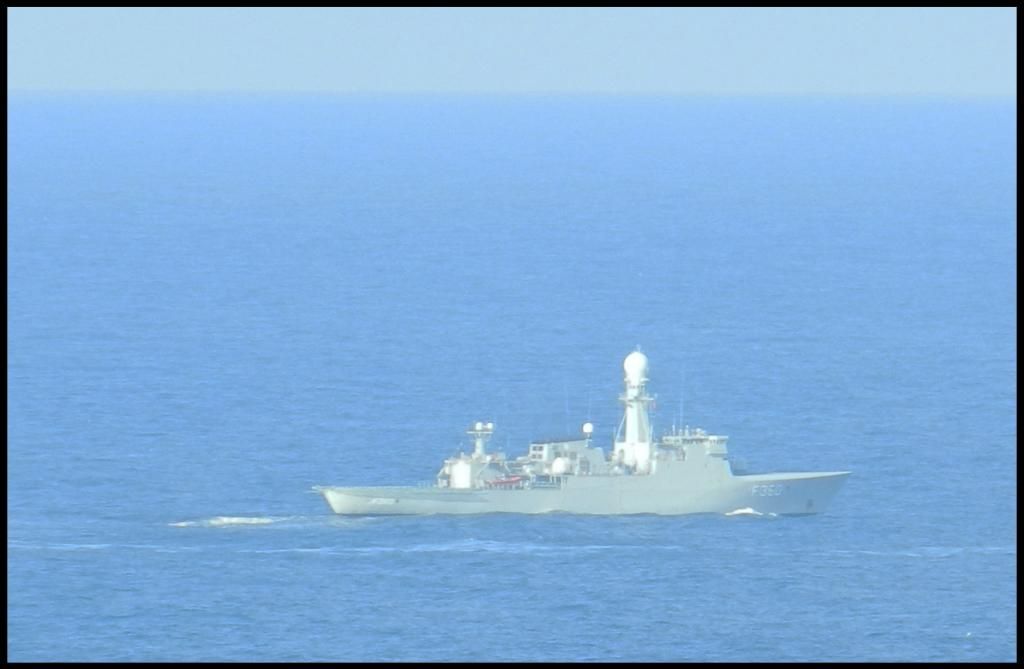 Plenty of words to be found here :-
http://www.xrv.org.uk/forums/ride-reports-pictures/120089-banging-day-out.html#post977145
In November, the Commando monument at Spean Bridge got a special visit:-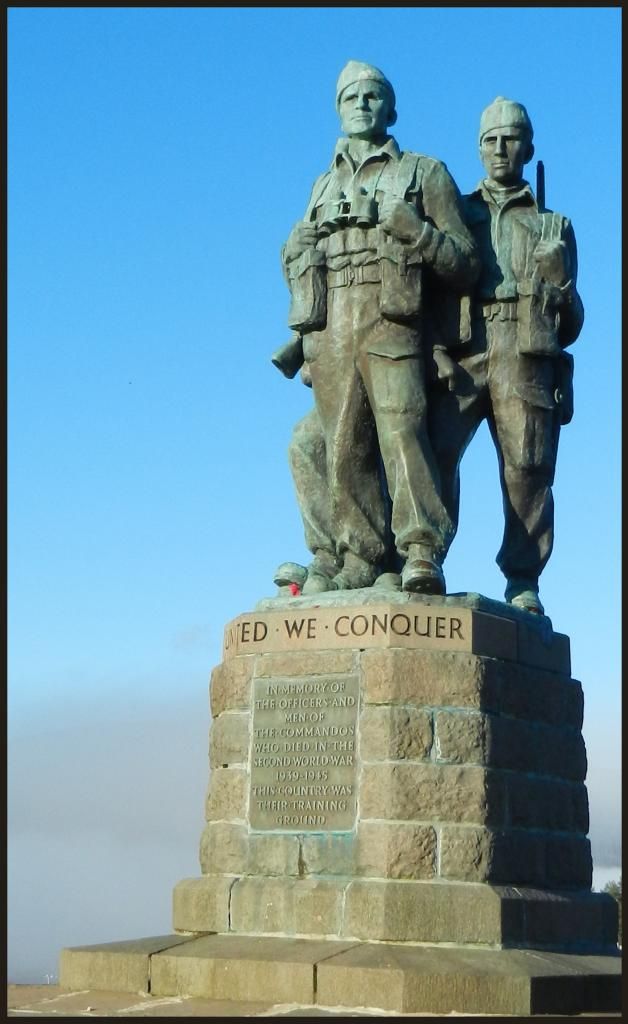 Eldest & I also took in a little scenic off road route on the same ride:-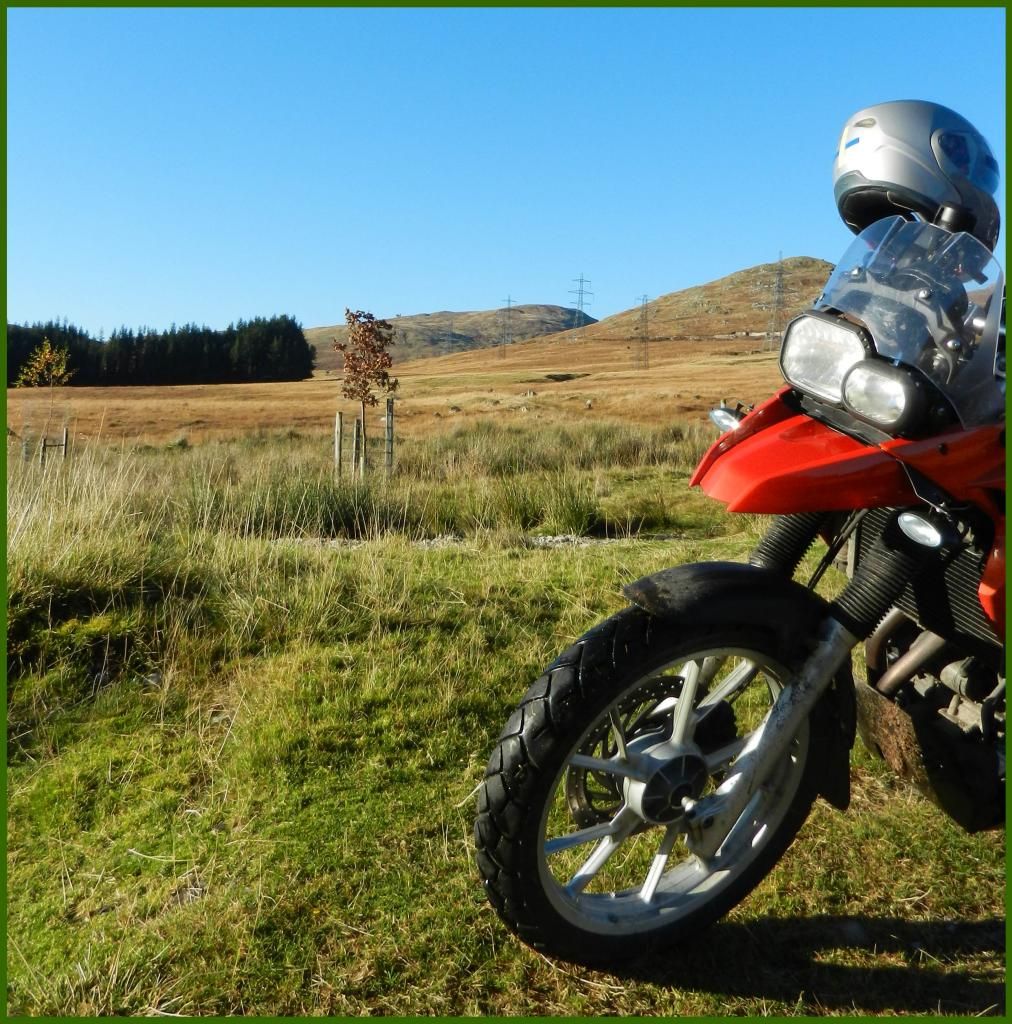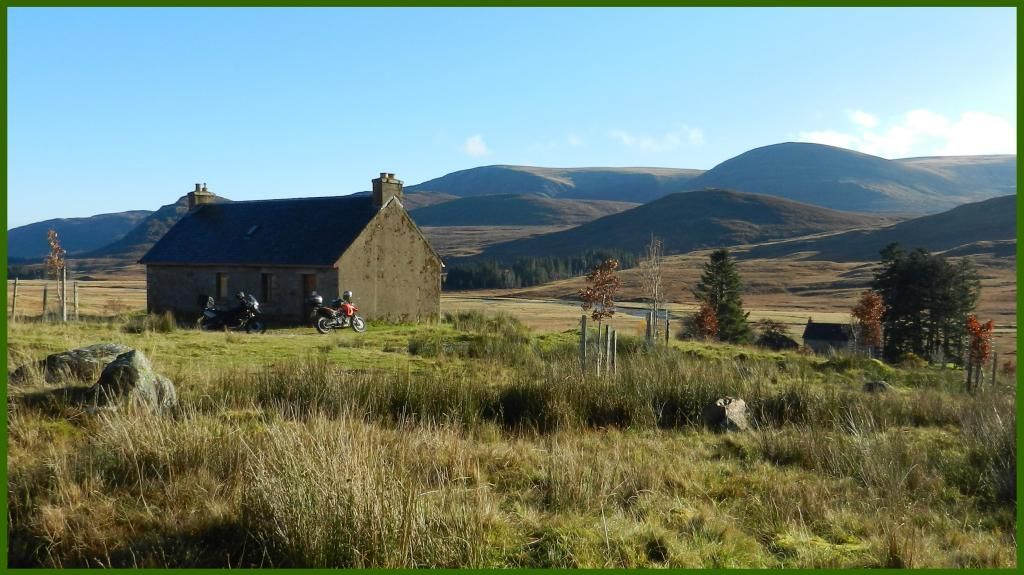 Even as the years end draws nigh, I still find myself riding round in big circles on the local roads, even when the white stuff pays the area a visit:-
To date I have covered around 13k miles on the varied and changing contents of my bike stable. Not a high mileage year for me. In fact, I think it's the least mileage I've covered on 2 wheels in a year for a very long time. But the number and type of rides I've had this year is the most varied I've ever had ever, so that kind of evens things out a little . . . . . . sort of . . . . . . maybe!
Roll on 2015 and all that it holds for all of us two wheelers.
Stay safe,
Steve T