Nipped out for a quick spin around the local hills this morning, seeing as the sun was out and the roads are still relatively free of salt (well, most of them)
Slipped along the northern bank of the Spey, heading for Grantown, and somehow rode onto one of the fishermans tracks
River Spey - Castle Grant beat
Carried on and crossed the river towards Cromdale. Wandered up a road I've not wandered before and found yet another distillery that I've not visited before. Another picture for an ancient thread :-
http://www.xrv.org.uk/forums/ride-reports-pictures/22979-whisky-trail.html
Belmanach distillery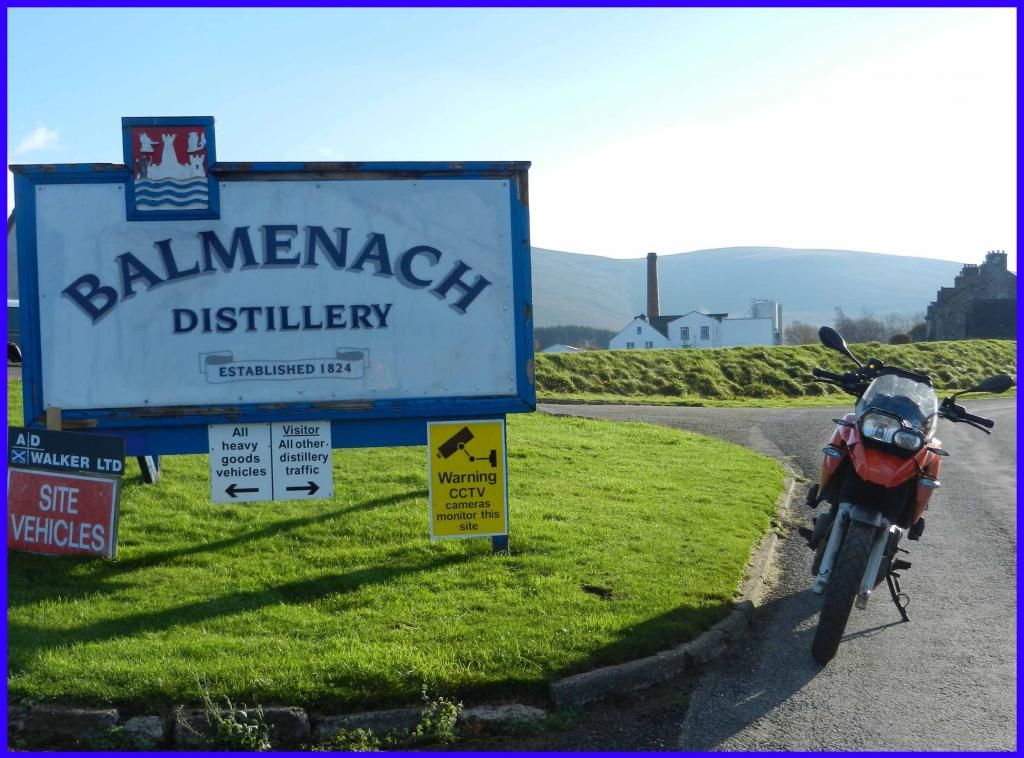 Threaded my way onto the Tomintoul road and onto another dirt track (there's a trend forming here). This is just south of the Brig o Brown café – you can see the road leading back towards Grantown behind the bike
Hill nr Brig O Brown
Visited a recently rebuilt section of local road next. A 200m section was completely washed away in the August deluge
. Respect to the contractors for getting the section rebuilt in just 6 weeks :thumbright:. That 6 weeks includes them having do re-do a large part of their efforts about 2 weeks after they'd started, as another deluge brought the river levels up again and washed away a good deal of the work they'd already completed!
River Avon near rebuilt section of road
Home via the new Glen Livet bike trail centre, just to see which parts of the forest they'd sectioned off for cyclists. I have ridden the wood several times in the past, so it was interesting to see which bits they were using, so's I can avoid them next time I get lost in the woods.
Ace day out on the 'ickle F658 Beemer, testing the DIY sump guard and newly fitted Tourances.
Steve T