A day in the drizzle !
Went for a trail ride yesterday, it was a good chance to see how the GS would perform.
Met Steve at jct18 of the M4 then Susie and Simon came from London via an overnight stop with friends at Tetbury.
We set off to meet Paul and Clive at Cardiff West services and as soon as we crossed the Severn the drizzle started (usual welsh weather).
At the services we adjusted the head bearings on Susie's Transalp as they were quite loose
Paul and Steve peer into the KTM tool bag to see what's available
The drizzle kept coming on and off through the day so we left a few trails out as most of us were on road tyres so not good for wet rocks and grass......
Steve on his 950 Adventure S on this lovely gentle lane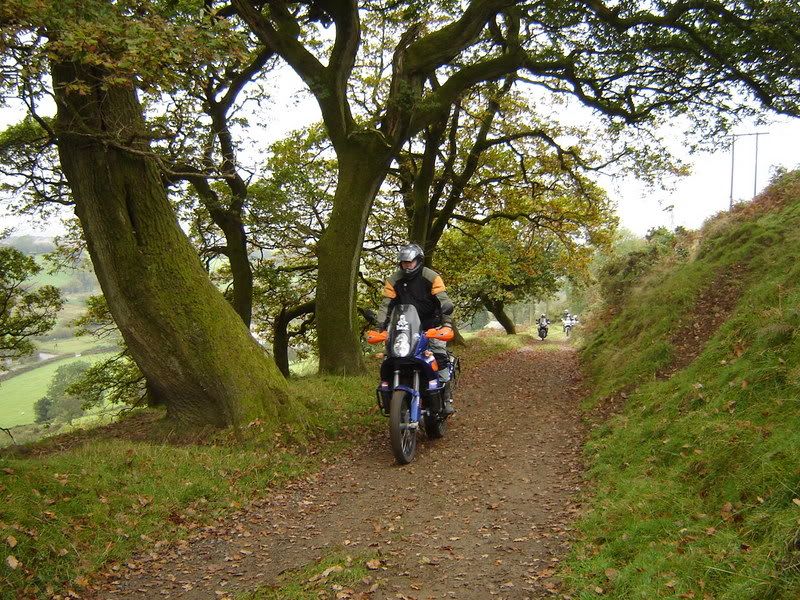 followed by Susie who was moving so fast I nearly missed her
Simon followed by Paul, both on Africa Twins
and Clive on his well tasty XR600
We took in a few more lane then headed for the forestry towards Maesteg.
My GS posing up on the hills
and Clive having a test on an old slag heap
Look at the flags on Susie's bike. They all represent the countries that her and Simon visited on their bikes during a two year trip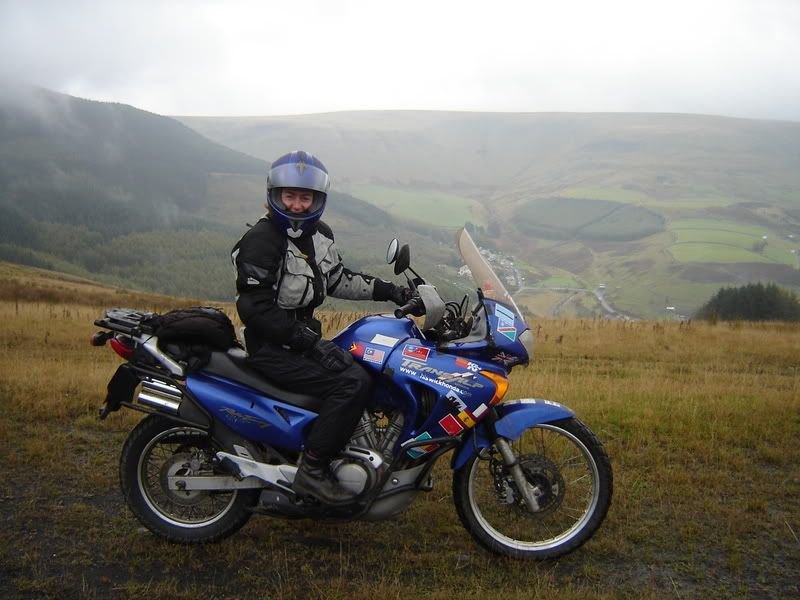 We took dinner in this cafe (or is it a cae) near Maesteg
Not many more photos after lunch as the drizzle got worse, but here's one of Steve seconds after he dropped it, first time it's ever been down
Despite the drizzle it was a good day out and I was well pleased with the perfomance of the GS.
cheers, Bob.