Discussion Starter
·
#1
·
Hi all,
Over this weekend I had a Honda Goldwing F6B Bagger to play with.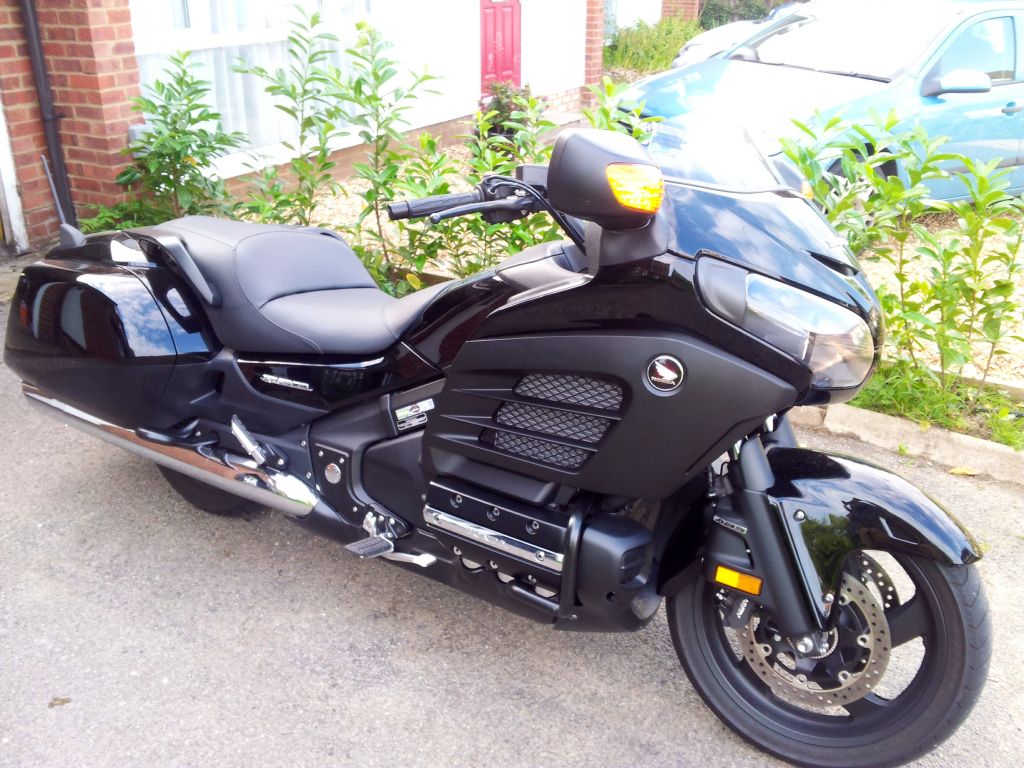 I have ridden full on wing before and the bagger definetely feels lighter and more agile...almost sporty!
I first set off to get some breakfast and headed to a little cafe in Odiham, Hampshire.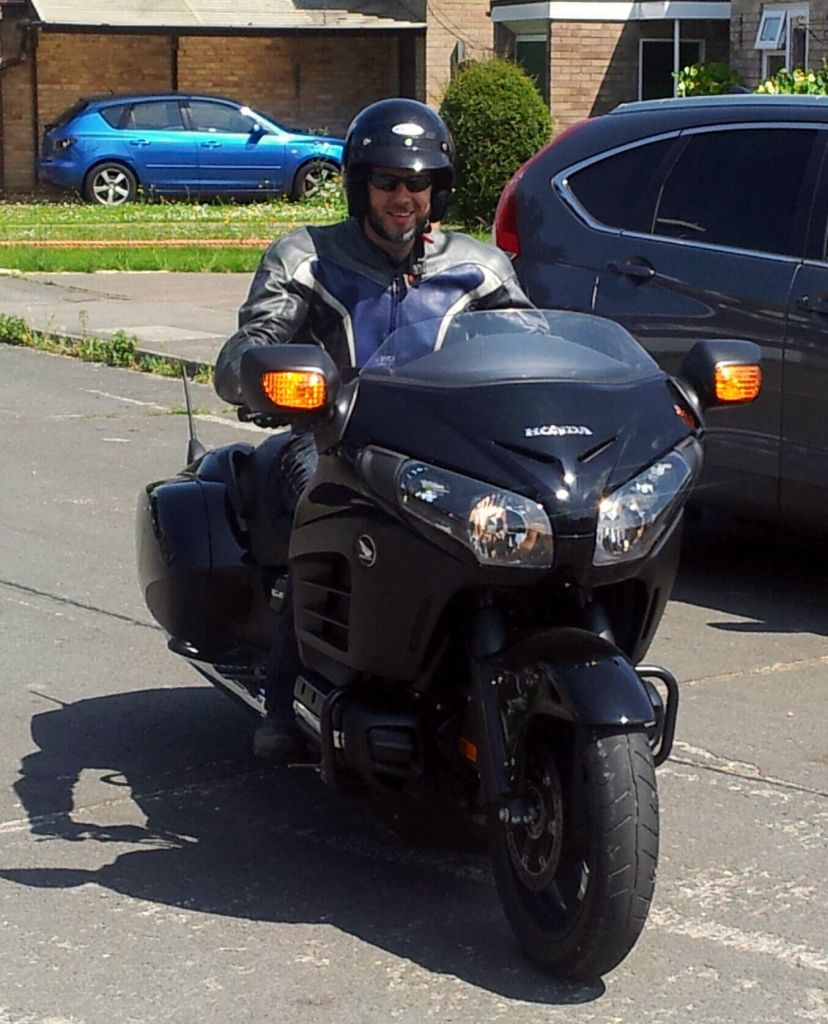 I love the flat six engine. Its a peach! I prefer a higher screen as above 50mph the windblast gets a bit heavy. The missus also came along and liked the wide comfy seat, although she would have prefered a backrest.
I covered about 200miles both alone and two up. Bike is lovely to ride.
Just plug the ipod in, listen to some favourite tunes and enjoy the magic carpet ride...
Its obviously a big beast so parking had to be found with care...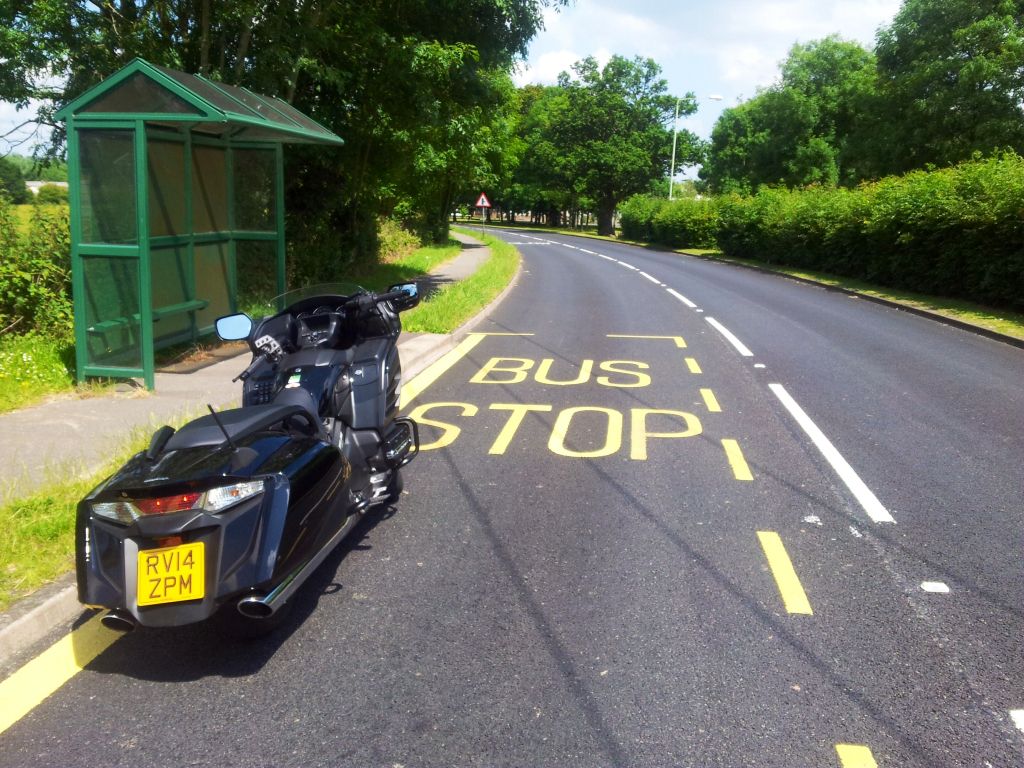 I managed to find suitable spots...see above.
One more thing, as it does not have a reverse gear, your legs get a workout too, when moving oit of the garage or a parking place....
Anyway, tomorrow I am back to my daily commute on my little 125cc Scooter!