Discussion Starter
•
#1
•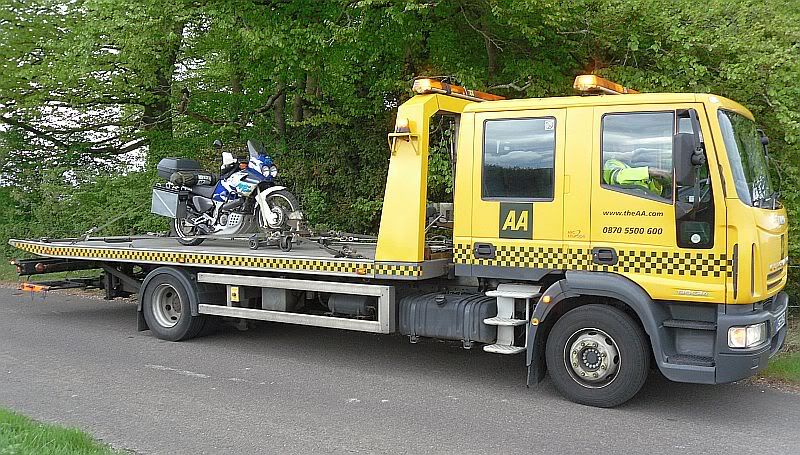 This was 41.6 miles into my 10 day touring trip around wales and the lake districts that I've oh so desperately been awaiting. Out of the 4 trips on this bike longer than 100 miles, it's come home in a van/AA 3 of those times
Pulled over in a country lane, as I put it on the stand the oil light came on, stepped off to see oil pissing out absolutely everywhere... wondered why the rear end was so slippery on the past couple of corners!!
I replaced the rocker cover gasket the day before due to leaks, it went fine, but I re-used the old bolts, which one of them appears to be a bit weak, I guess under a bit of heat and pressure it sheared off!
So now I'm back home and majorly sulking. I've stripped and cleaned the bike and removed the bolt, there is no damage done luckily, just have to re fit the rocker cover with new bolts and top up the oil a bit!
On the plus side, the bike is running SOOOO well now, as most know I've had a few problems with it, but I've also done a lot of work to it, I'm pretty sure I've fixed everything bar the warped front discs, last week I done a full service on it, replaced all filters, oil, spark plugs, lubed everything etc etc etc... it runs and rides beautifully (apart from pogo forks on braking due to discs...) seems a lot faster, smoother and all round better.
Moral of the story, if you take important bolts out replace them for new :thumbup:
Oh and check out my panniers... they were ugly green ammo boxes, now they're a bit prettier, quick release, a brace between the two and locakable.... tie down hooks on the top, very handy. Really happy with them now, only downsides is they're heavy and the paint (halfords car paint) doesn't seem to be all that scratch proof despite a LOT of lacquer
oh well they look 10 times better than before)