Discussion Starter
•
#1
•
Been doing a bit of maintenance on the bike this weekend this is the first time I've had the sprocket cover off and when i took the cover off i was greeted with the tell tale sign of fretting corrosion. Its a 2016 bike with 11450 miles on it.
This is what i now believe killed the splines on the original Africa Twin and owning one i know all about it. So if like me your planning on keeping the bike for a long time get it lubed up with something designed to prevent fretting.
A link to what Fretting is for those that don't know
This rust coloured powder is a typical sign of fretting corrosion
I put plenty of lube on there so i'll see if i have any signs of the dreaded red powder next time i have the sprocket cover off
This is what i'm using to prevent it I'm planning on keeping this bike for a while so i'm doing what i can now to preserve it for the future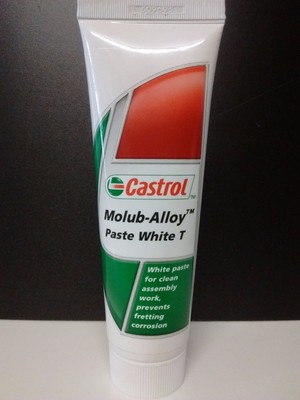 White, almost colorless when applied as thin layer. The paste prevents fretting corrosion and facilitates assembly and disassembly. It is resistant to hot and cold water and protects against corrosion.