Had a lovely day out with my mate on Sturday, on Friday evening we had some amazing storms with rain that even Noha would of been scared of several local villages were cut of as all the stream broke their banks.
So we set out a 9am a lot of the goning was very wet with the streams quite swollen, we wanted to go exploring so ne areas and had covered around 40 -50 miles off road and started following a trak in a nice looking valley, the sides of the valley were getting steeper and steeper but we could se a red gate to keep us going in the right direction, it must of been the kiss of death when I said to my mate I hope that gate isn't just leaning against the pig wire fence as I don't think we can turn round on this bank, guess what !! There wasn't much opition so I turned up hill and hoped the XR grunt wouldn't let me down, and it didn't as I came over the top of the hill around 100' from where we were a sigh of relief only to think were is my mate, he had spun out and ended in the fence and on the wrong side of the bike, all I could see was the top of his helmet above the seat, it didn't look like he was going to sort it out him self so OH F**k looks like I'm going to have to walk or slide my way back to give him a hand, it was harder walking than riding by a long way, any how sorted him out and stared my way back to my bike pulling my self up the hill holding onto the fence to say I was rather tired would be a under statement, I could of powered a wind farm all on my own, all in all we did around 110 mile and riding for 6-7 hours great day out.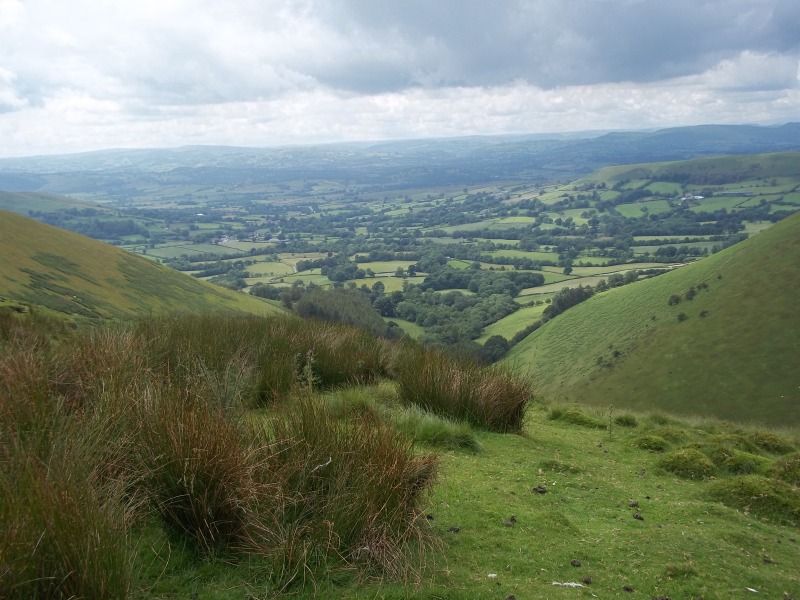 THis pics from another day out.