Discussion Starter
·
#1
·
Hi,
I recently bought a Transalp 600 from 1997 so I'm still learning new things about it.
I noticed while riding that the engine temp guage never seems to reach middle where I'd expect it to normally be. Instead it settles for the left side of the gauge. The below picture was taken when the bike had been parked with engine OFF for about 5 minutes. Before hand was a 20 km trip, last 4 was in the city with traffic and multiple stops: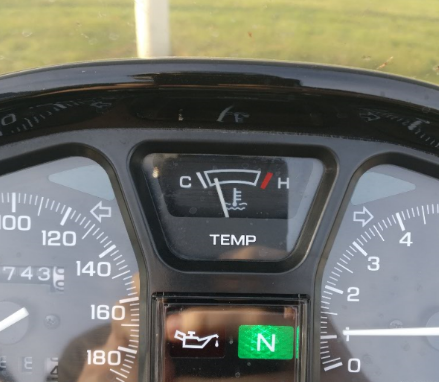 This next picture is where its at when the bike is off/cold: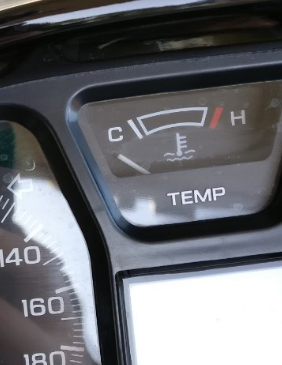 I'm asking because I have yet to witness the fan on the radiator spinning. Does these bikes just by nature run very cool, or should I check on the condition of my fan, or maybe temperature sensor? If yes, where would the sensor be? I have only had air-cooled bikes previously, so this whole water-cooling thing is new to me.
I've noticed that after some motorway riding at about 120 kph and then stopping, the bike does feel kinda hot, especially on the right side (which is where the exhaust downpipes are located). Is this normal or will I feel some heat coming off the bike?
Thanks,
Frederik.