·
I will wash it I promise!
Discussion Starter
•
#1
•
Right - here goes!
A mate of mine kindly donated a chain oiler to me to put on my trusty steed!
It is one of the electrical Motrax ones and unfortunately had a few bits missing!
But using all of my cunning, guile and determination (and all of Jonno's tools, workshop and tutoring) i got it fitted and working!
so here is how to do it in case anyone else gets one from fleabay or 2nd hand!
firstly hook it up to the power to check that it works!
Then mount the Black tubey bit under the seat where it tilts downwards and will be held in place begin to secure the tube along a safe route to the back wheel securing to the frame with dirty great zipties!
Continue routing to taste, then get to end of swingarm and attach securely so that the end of the tube or whatever you are using as your final dispenser in in place and will not move randomly or foul anything or rotate and oil the road/your rear tyre/etc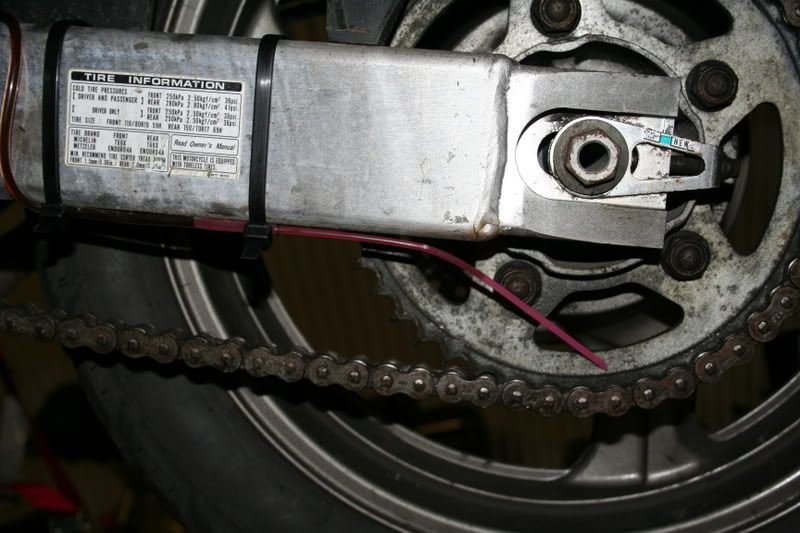 Find something suitable to use to get the oil from the tube to the chain - here i used a piece of piping as comes with many spray lubes, warmed it, bent it and stretched the tube to pop it in! you will know best when you are doing it where it should end up and i'm sure a bit of post fitting tweaking will get it right!
Now for the tricky bit, find a wire coming out of the fuse box that only supplies power when the ignition is on - use someone elses fancy tool to locate one if you don't have one yourself! - strip a bit of the wire and attach the power feed to your oiler to this, then solder it together and wrap it in electrical tape to make sure it is secure and waterproof (also worth ziptying it on to make sure it cannot be pulled loose!) - then connect the negative to the negative battery terminal! and job's a good 'un!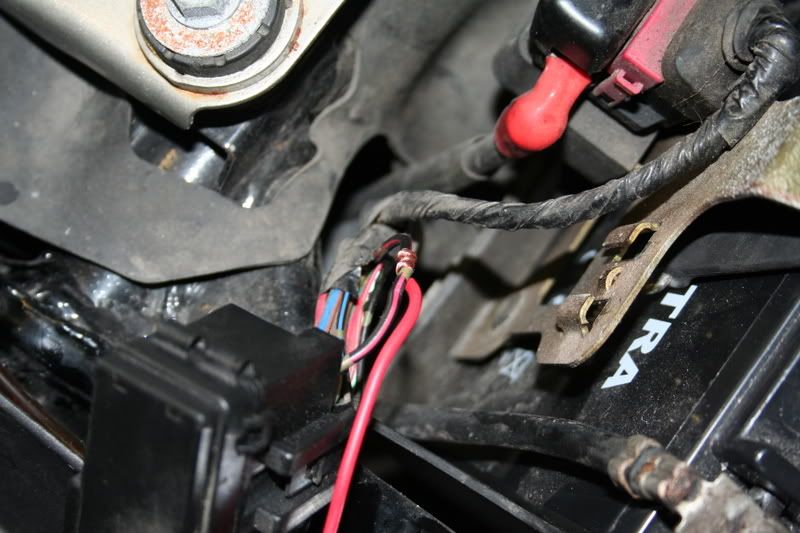 i know that isn't the most detailed description or indeed probably very useful to most folks - but i enjoyed fitting the oiler and also doing this how-to!
Was good fun to have to improvise and find ways around problems!
right - now to get the flow rate right!!! :roll: :lol: