Discussion Starter
•
#1
•
for those planning a trip to or through france next season, I have exciting news!
the newest, long awaited Generation 5 speed camera has arrived!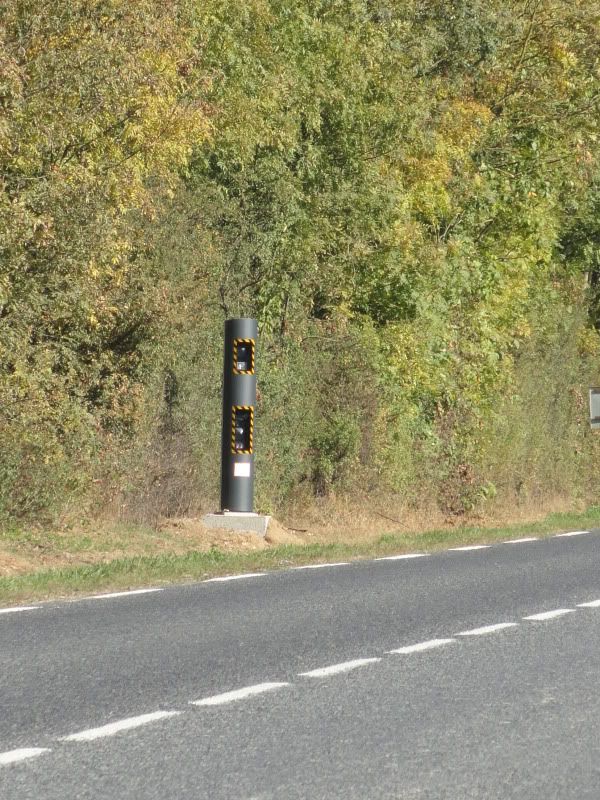 zoom out for a size comparison?
ok
the lower camera is calibrated for cars & bikes, the upper unit for HGV's. Obviously it takes you from behind...
they've also done away with the nice radar warning sign, & replaced it with what they like to call a " radar pédagogique"
like this, about a km & a half before the radar.
it tells you your speed, in yellow if you're under the limit & in red if you're over it
They installed this one last week. I now have no way of getting to work without going past at least one speed camera... unless I take some shortcuts... (see ride reports) :thumbright: