Discussion Starter
·
#1
·
:blob5::blob5::cheers:
'93 RD07(?)
43,500km
Very nice condition.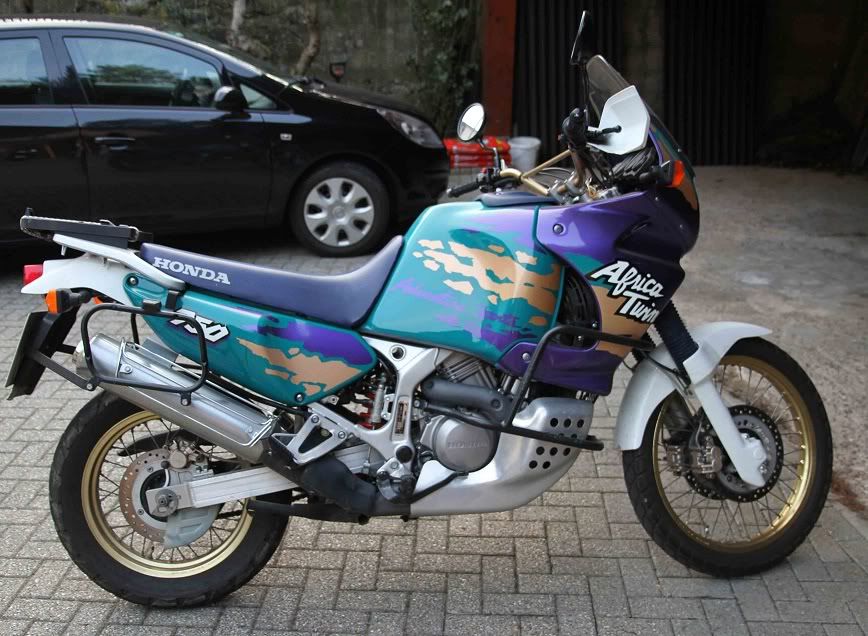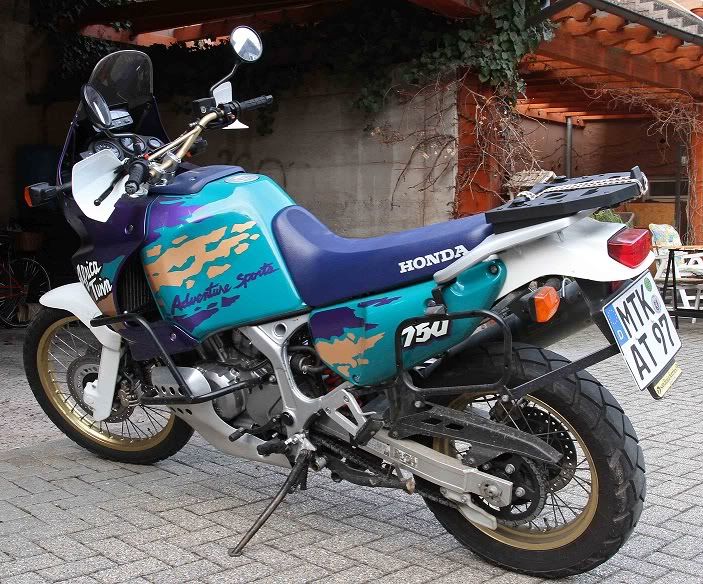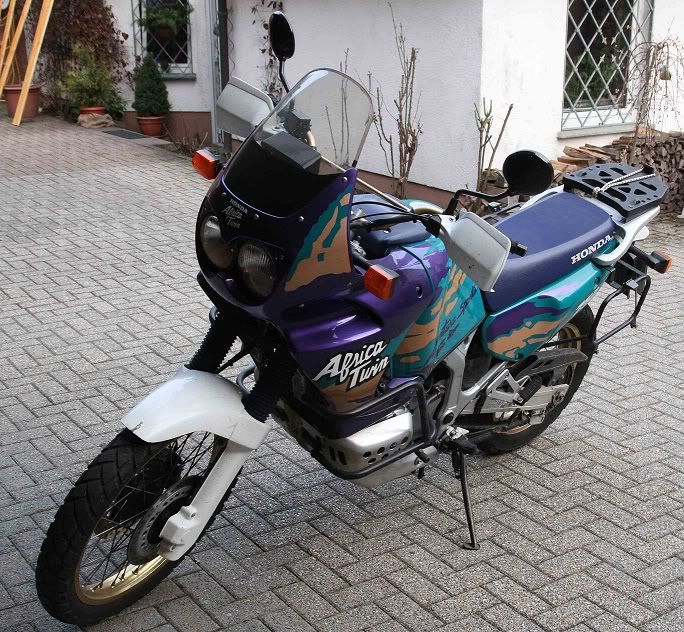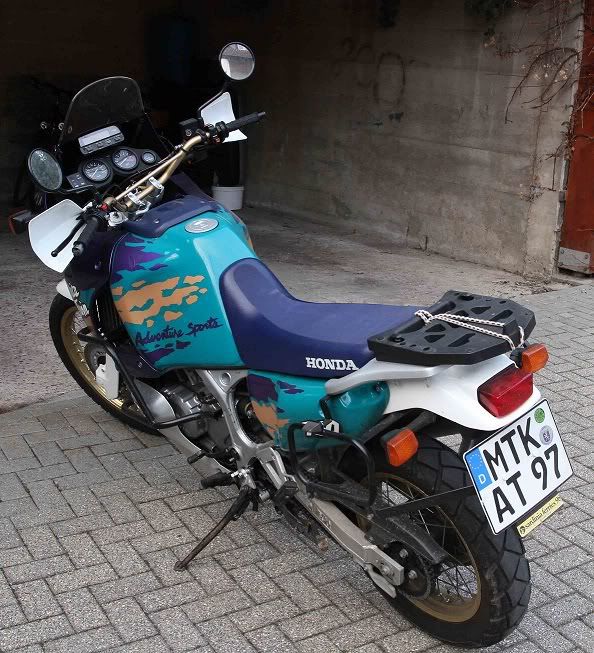 Can't play with it yet as I've got to wait for the Germans to finish partying this week(German Carnival time) to get the paperwork straight, then I'll be over in jolly old (expensive) England for a few days...but should be on the road monday week:thumbright:
Incidentally, I had a ride of a '97 Transalp this afternoon, so a good chance to do a direct comparison;
I'm tall (and a fat barstard:lol
and despite rumours to the contrary, my long legs fitted fine on the TA. However the @ was better. The problem was the seat on the TA that meant I was constantly sliding forward on it, banging my nadgers on the tank.
Both seemed to have similar power and stopping ability. The @ seemed to be slightly better balanced, especially at low speed.
I'm no expert on either and it was my first chance to try out both. I was somewhat in awe of the size of 'em, but neither presented any problem.
The TA was in ****e order with panels held on with odd bolts, rust here and there, knackered discs, and generally in need of some TLC. It was from a small dealer, and was only 500€ less than my spotless AT!
Anyway, I've now registered, and feel like I properly 'belong' now that I'm no longer a lurking dreamer
Look forward to maaany posts from me as I try and get my head around the bike...