Discussion Starter
·
#1
·
In what seems to be the time honoured humourous way of this forum - I wondered if any of you could identify this item?
Please bear with it to the end - IT WILL BE WORTH IT!!!!!
All those who said chair-
Wrong!!
It LOOKS like a chair -
Still looks like a chair - BUT!!!
Let's remove this plastic stuff -
That's better - I can see the wood for the trees - still looks like chair legs to me! any ideas?
Bring on the cutter!!
Cut, cut, cut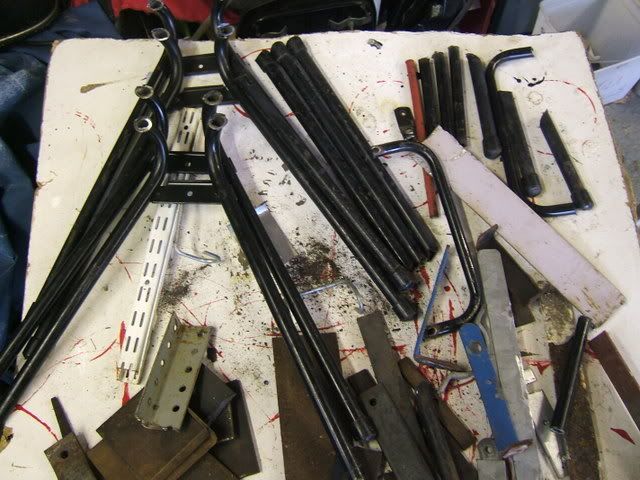 Hmmm! tube, tube & more tube - 2mm wall thickness actually!
Lets put some together and stick it with electric glue to make??!!
Getting warm? the metal sure is!
Surely you have it by now - the embryonic stage of fabrication there's more to come!
More measuring up, more cutting -
Lots of bits to paint, I always did like meccano and lego -
Hanging out to dry - dont like hammerite, I use International Japlac enamel, expensive but good stuff.
Bolt them on - "It fits! It fits Cinderella"
Fits both sides - well I never! Need something to go on the sides -
Off down to the Army surplus stores - picked up two old ammo boxes - little bit on the heavy side but at £25.00 for two!!!! couldn't refuse!
Let's make some brackets, weld them on. paint them, stick rubber feet (doorstops) on the bottom and see how different they look!
I can't wait for the final bits - just got to put them on to see how they look!
Not bad!!! Still got some reflectors to put on
Reflectors on now on - on all three sides -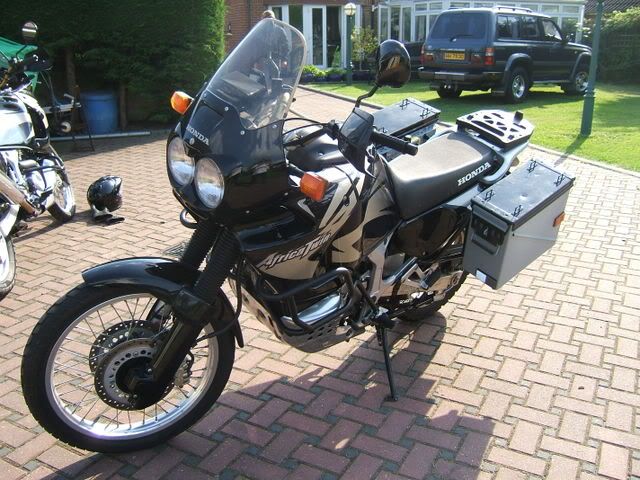 I am loading it up for a trip to Germany - I have to say these are very well made boxes, 100% watertight rubber strip, no bolt heads or fixings inside - nothing inside at all when on the bike. They are locked on the bike, on one side with a disc lock, and a padlock on the other.
Removal time - about 20 seconds each side!!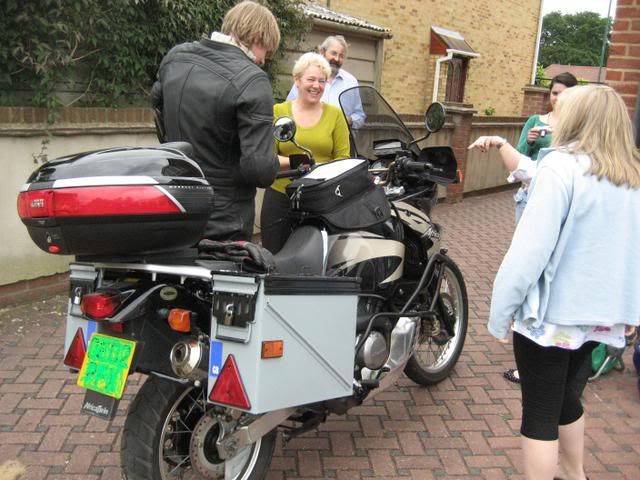 TOTAL COST - £25.00, I had odds & bits lying around, capacity 31Ltrs each, only downside is we have to stand around the patio table now!!
Hoping to make it the national -( I think I might have enough off-cuts for a rack - metal mule style! when I get back!!)