Discussion Starter
·
#1
·
Hi all,
Yesterday I had a chance to try out the CRF250L and i was waiting to see how it fares compared to my XR400.
First comment is: I am impressed!!!
Yes its not as powerfull as the XR, but it handled the very wet lanes with ease. On road handling is fine and the tyres work ok. 6 speed box is light and precise but needs working hard if speed is what you are after....however it pulls fine away from lights and 50mph comes up quickly. 60mph is no problem as well. After that it takes time to get faster.
Here is a picture before i headed out into the lanes...nice and clean!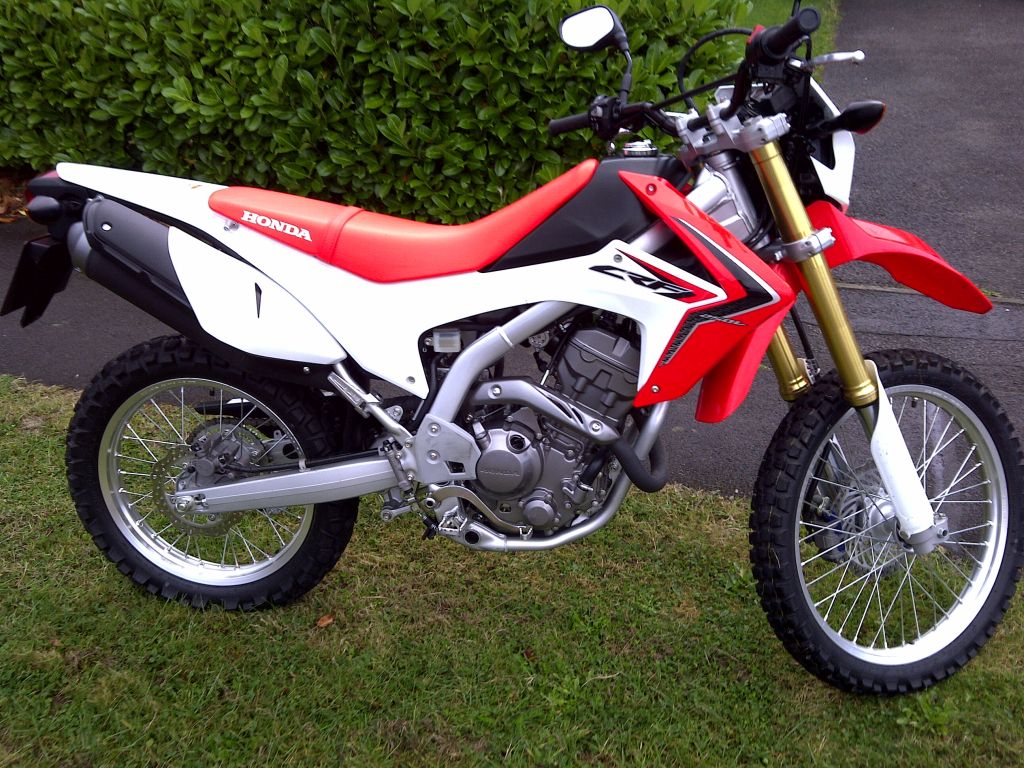 Than it was time for a short run on the local byways. The biggest difference to the XR are the tyres. On the XR i have propper enduro tyres and they grip much better off road than the OE tyres on the L. Fueling i found was very smooth and nice, brakes are good and suspension although basic worked fine! Being over 6ft2 the bike is a tiny bit small for me...but bar risers would sort that.
Here are a few shots on the lanes...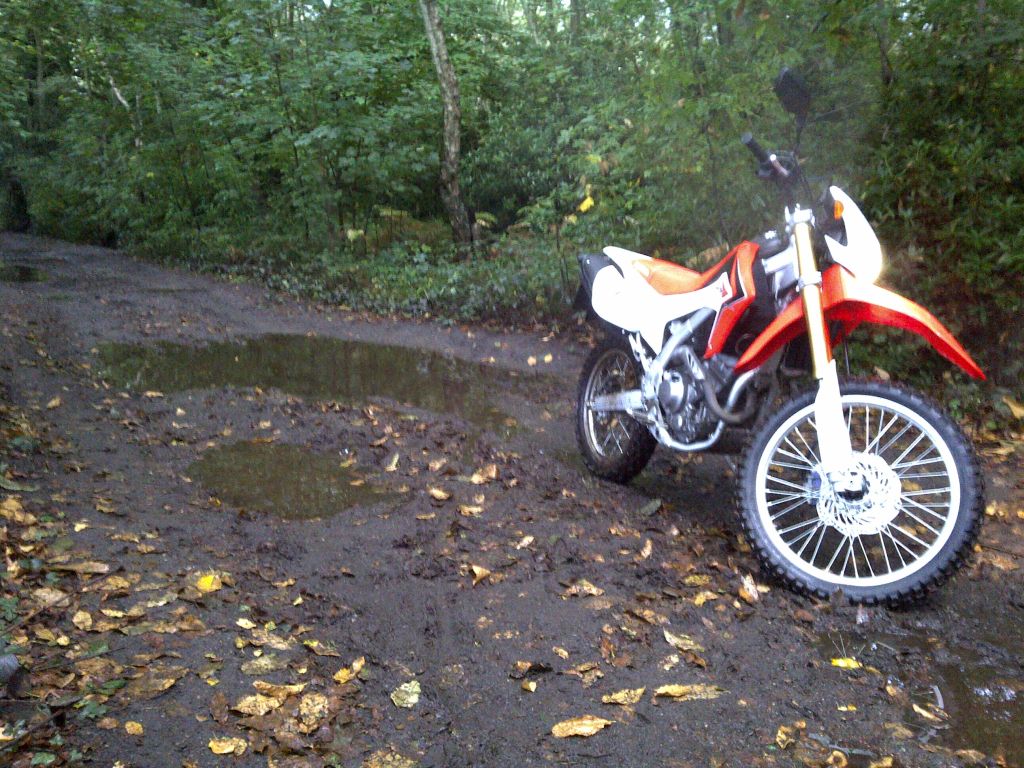 as you can see the bike did well and stayed even fairly clean given the wet condition out on the lanes.
Anyway, its a great tool for green laning and short commuting.
Well worth a go.
Thanks,
Lars