Discussion Starter
•
#1
•
Hi all,
I have checked and could not see a thread dedicated to the SH125/150 scooter from Honda - so I thought I start one.
I am riding a SH125i ABS since September this year and use it mainly for my daily commute - 40 mile round trip.
The little scooter is ultra practical and so far 100% reliable. I have added some knuckle guards and also use a scooter blanket (highly recommended) on the colder days!
here are a couple of pics of the BEAST!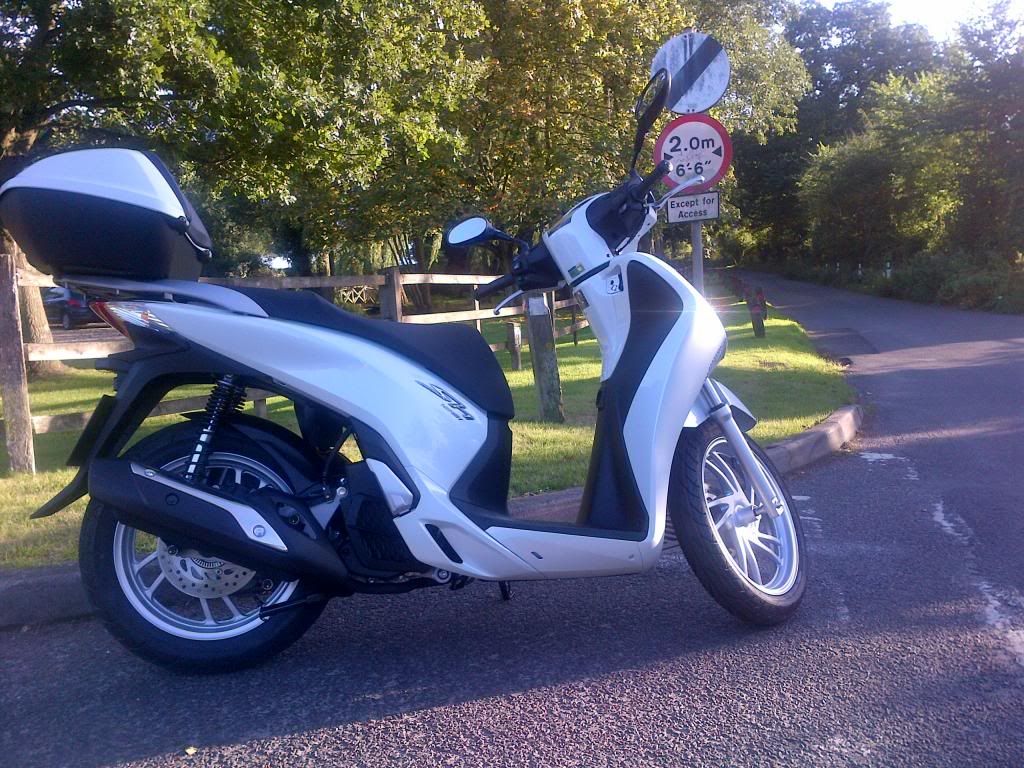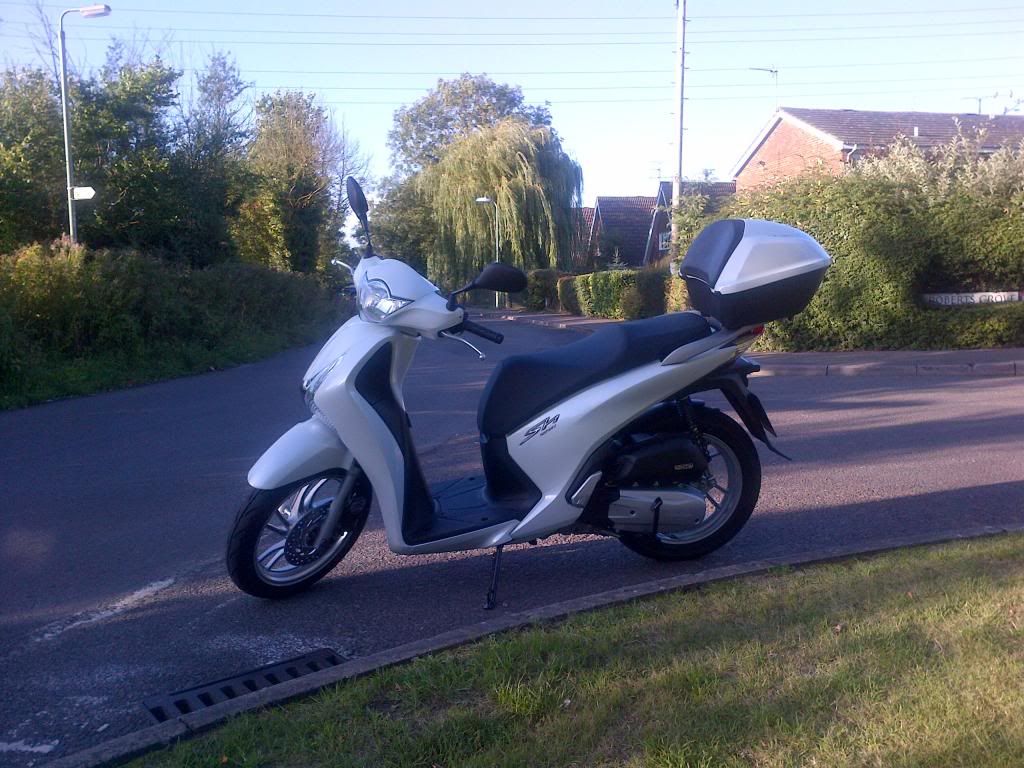 The scooter is powerful enough to float in traffic and slim enough to carve through it. It will even reach above 70mph on the Motorway but its most comfortable between 50-60mph.
with the topbox and underseat storage I get all my gym gear and work gear stored with ease and its all watertight too..
most impressed I am with the fuel economy - i get over 100mpg regardsless of riding style. that is the main reason why i use it as my daily ride...my CB1000R get 30mpg! (has a bit more power though!!!:evil)
I keep track of the fuel consumption as you an see below...

Anyway, who else uses or has used an SH125/150?
I look forward reading your reviews...
Thx Lars