·
I will wash it I promise!
Discussion Starter
·
#1
·
My crashbars arrived today so i bombed up to Jonnos (RD5 in warrington) to pick 'em up and fit 'em!
heres how it went!
I've missed out the obvious bits from the instructions the bits i have put here are the bits that the instructions don't illustrate too well!!
1) Remove the fairings - not necessary but i wanted to check everything whilst i was in there!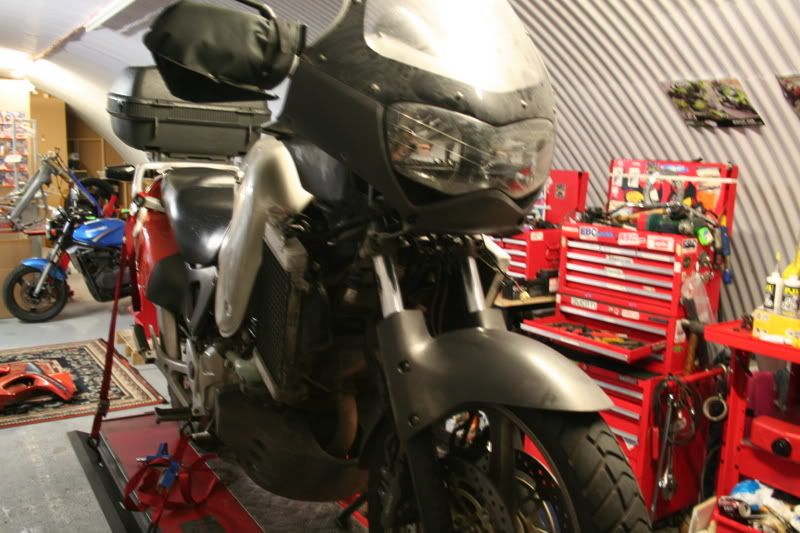 2) Offer the little arms up and pinch them into the mounting bolts!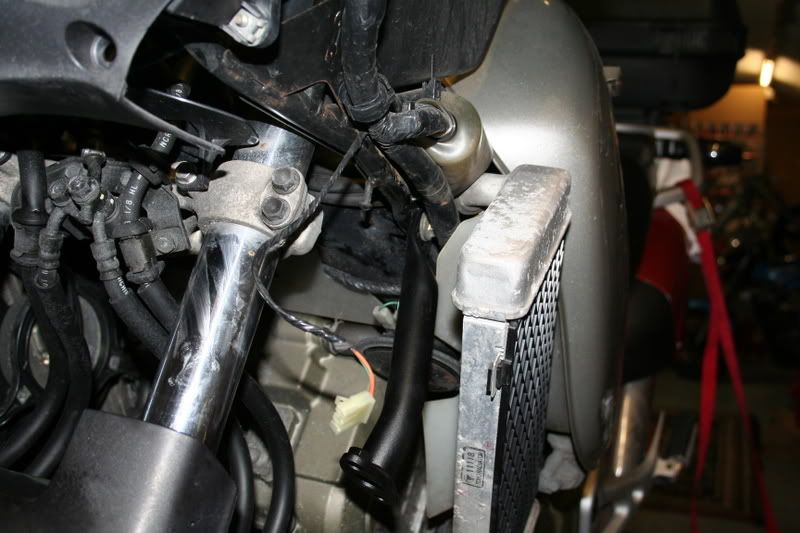 3) Mount the lower bracket - it should look like this! the instructions aren't the clearest on this! - use the replacement bolts and they mount into the belly pan mounts!
4) Replace your fairings and then mount the crashbars onto the mounting brackets bolt it all together and make sure it's nice and tight!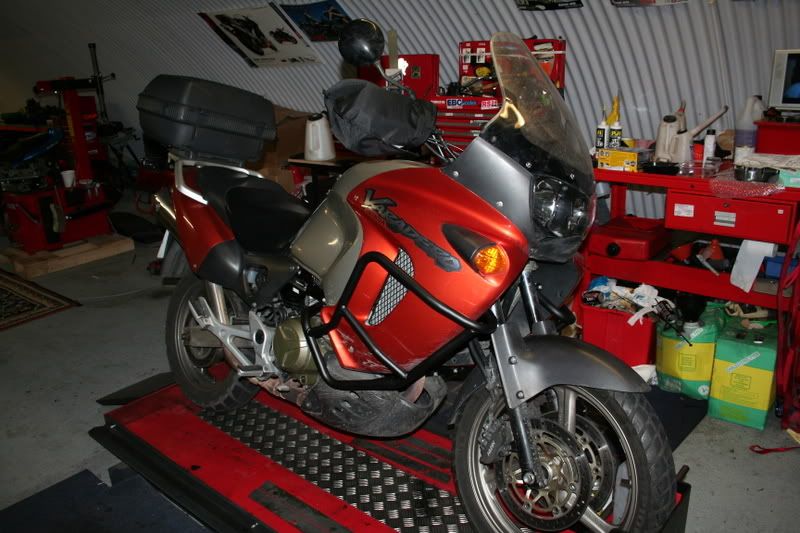 then clean and wax the bike and get soaked riding it home!
finally relax with fish fingers and make a post on XRV.org!
luvverly! :lol: