Discussion Starter
·
#1
·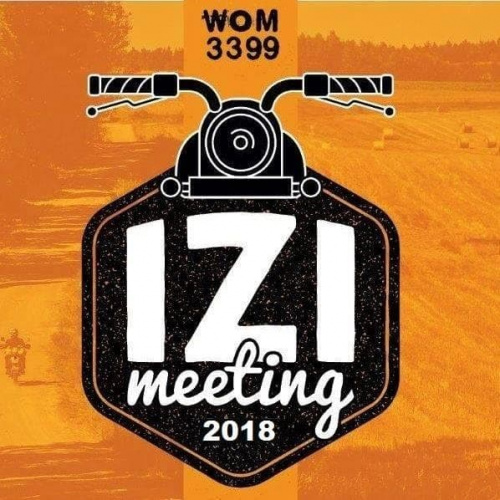 Dear Friends!
Following our annual tradition, we do heartily invite you to the next - the 8th edition of the IZI Meeting. This event has been a gathering bikers from all corners of the world for eight years now. Not surprisingly this year's edition will again take place at the picturesque Grodziec Castle, erected on an extinct volcano - its walls and towers guarantee extraordinary viewing experience to whoever dares climb them.
All our guests who visited IZI Meeting at least once do whatever possible to return to this unique spot in the following year. The participants, the atmosphere and the uniqueness of the castle itself, concerts and bike routes help to preserve existing or establish new long-term friendships. You have to be with us and enjoy that meeting!
We do strongly encourage you to take part in this year's edition, cordially invite you to register (at
IziMeetingSite
) and hope to see you at the Castle on Friday, May 11th, 2018.
If you are still not fully convinced to come, please check out our gallery and the programme below.
Gallery:
-https://tinyurl.com/nyggrl6
-https://tinyurl.com/y7uh5ae4
-https://tinyurl.com/ybakjq3u
We have prepared for you the following schedule and attractions:
------------
Friday, May 11, 2018
12:00 - 20:00 - registration of participants
17:00 - 20:00 - hot meal - barbecue !
18:00 - the official start of the event
20:00 - 21:30 - concert - star of the evening - PRZYSTANEK MRÓWKOWIEC!
21:30 - 00:00 - playlist on demand - musical feast from dusk till dawn (if the batteries allow)
Saturday, May 12, 2018
07:30 - 10:00 - breakfast
10:00 - 11:00 - trips on motorbikes – this year we have a couple of options for you, including:
- Off-road track, traditionally prepared by LordProdisz
- On – off road combination (tarmac plus some gravel tracks) by Jagna
- On track by Szymek
- GPS track (you may leave at your will, but be prepared for loads of attractions)
- First time experience – a roadbook track (roadbooks to be prepared by Mirek and Bartek)
11:00 - 19:00 - activities in the castle's basement (including presentations and travel movies, medical emergency training)
17:00 - 20:00 - hot meal – even more barbecue!
19:00 - 20:30 - concert - star of the evening: DIRTY 30
21:00 - acknowledgements and the final "thank you" to the participants
Sunday, May 13, 2018
07:00 - 10:00 - breakfast
10:00 - farewell and departures
NOTE: The organizers reserve the right to change the programme - for BETTER of course
------------
Registration is just a step away from you ->
IZIMEETING 2018 – IziMeetingSite
If you would like to have your video/photos/presentation to be displayed during IziMeeting, please contact us ->
[email protected]
As every year, we will do our best to answer all your questions, so do not hesitate to contact us via->
[email protected]
We want the IZI Meeting to be YOUR get-together and an annual must-be in everyone's calendars.
See you at the castle on May 11th!