Discussion Starter
·
#1
·
every year, usually the third week end in september, our non-existant bike club does a boys only week end. This year we decided to visit the northern Jura mountains (having done some of the southern jura last year.
There were supposed to be 11 of us but one managed to stuff his harley into the back of a caravan on his way back from holiday...
So, the participants
Me!
an intruder (?) 1800 (?) (doesn't DO corners...)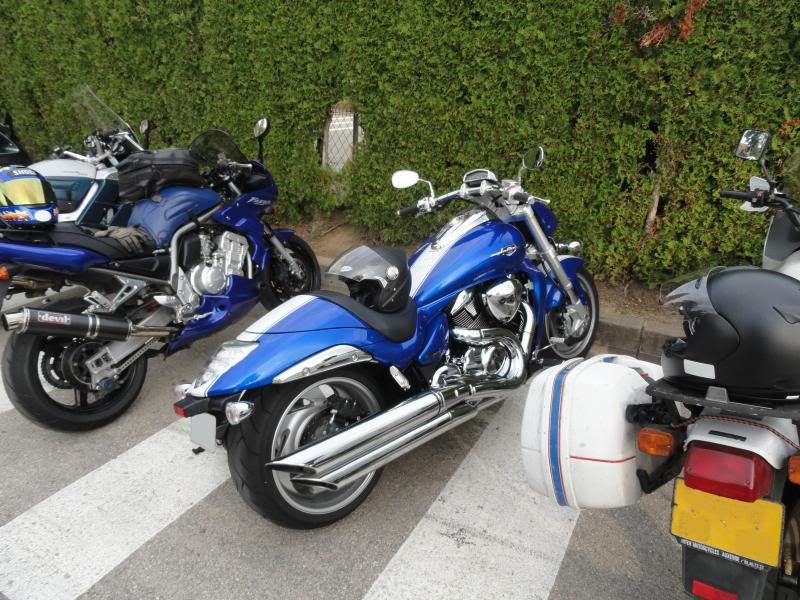 Fazer 1000
2 x FJR 1300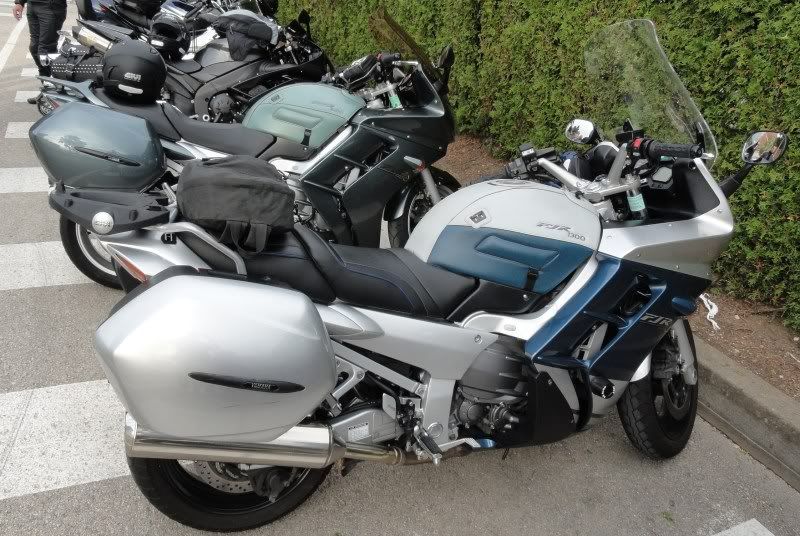 R1 (complete nutter machine!)
Heritage softail (uses footplates as stabilisers in corners)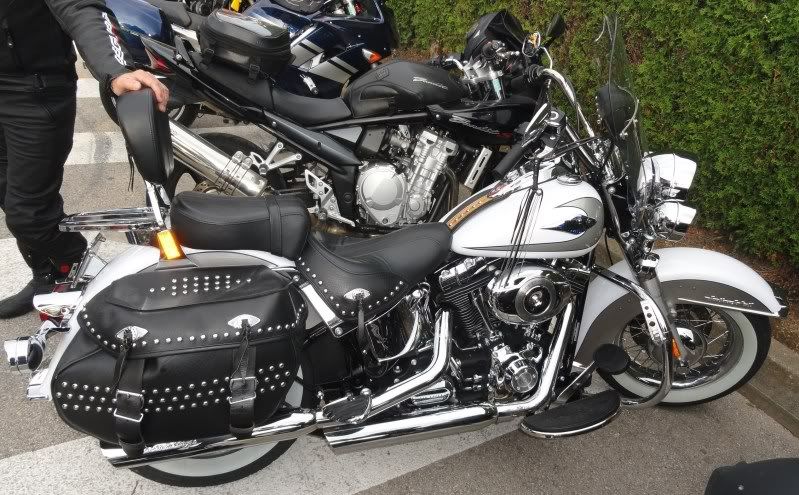 Bandit 1200
Another Fjr1300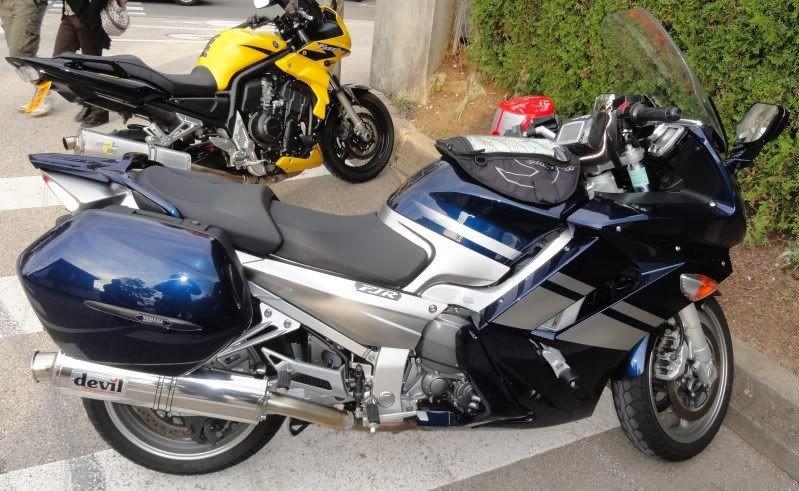 another fazer 1000 (more recent)
Strange mix! I hear you cry, that's nothing, you should see the riders...
Rendez vous was given for Auxerre 08:45 saturday morning. I'd planned to prep the bike friday evening but got home from work late, Madame MooN had fed the animals & said that I could go & get pizza for us
so by the time I'd eaten it was 10:30pm so I just got the bike out of the shed so's not to have to move cars in the morning & ran into auxerre to top off the fuel tank.
Saturday morning, dead cat...oops... sorry, I mean sheepskin seat cover thingy fitted & cases on, it's 6°c & thick fog... deep joy!
made the rendez vous on time & off we set, one of the FJR's leading the way. Boy was it cold! I hate riding in fog! We had fog in thick cold wet patches all the way to Avallon where we stopped to pick up the suzuki cruiser thing & the harley trimaran (arf!)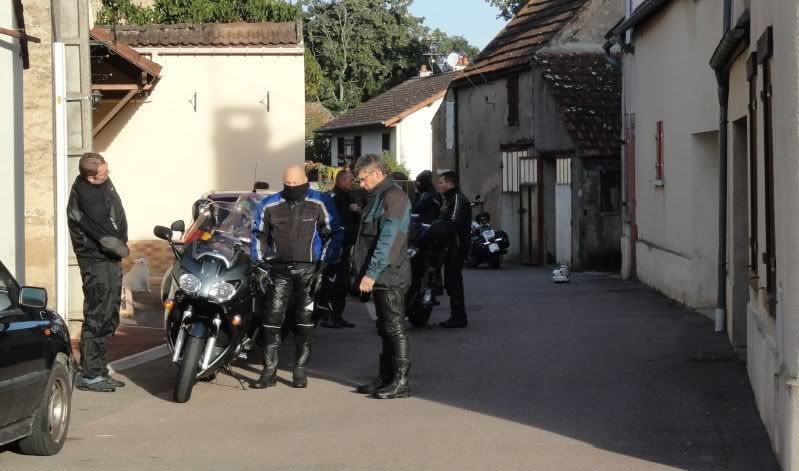 the group then being complete, we set off for real.
The route?
Auxerre, Avallon, N6 south & then D70 to Vitteaux, D905 to Sombernon,& a quick blat along the A38 to Dijon. Around the southern outskirts of Dijon & out for a 70k blast up the A39 & A36 to St Vit.
hitting the Autoroute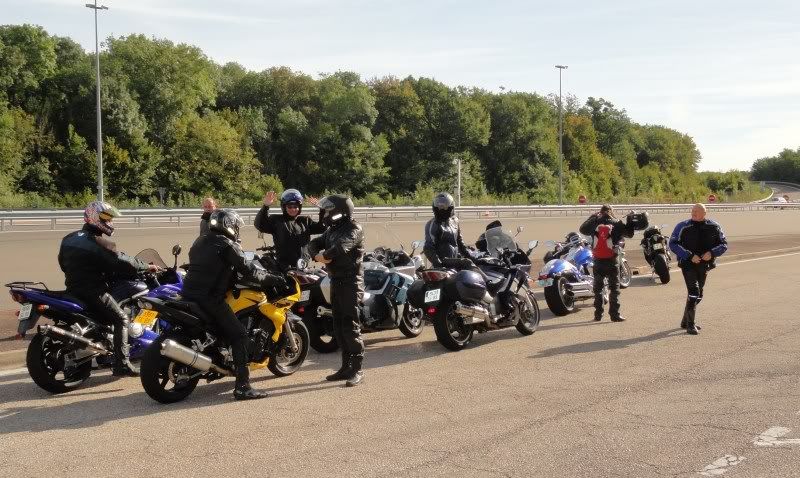 Thence onto local roads ; Through Oselle, Byans sur doubs, Quingey, Chatillon sur Lison, Scey Masieres & Ornans where we stopped for lunch.
Ornans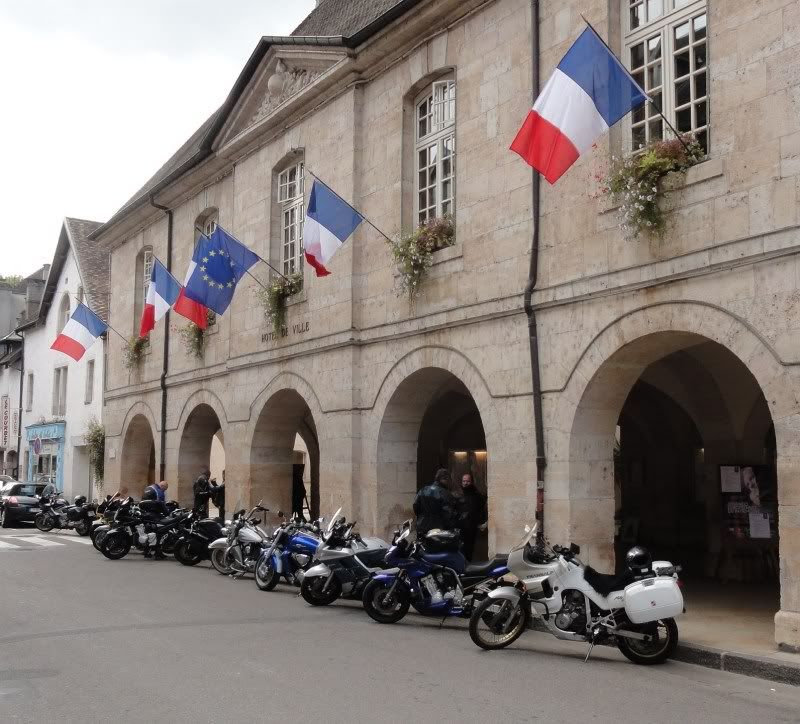 Ornans was our stepping off point for the twisties so from there we were straight into les gorges de la Loue so, D67- Mouthier St Pierre & St Gorgon Main, D41-Arc sur Cicon, Orchamps Vennes, right onto the D461 & then left onto the D41 & the "cirque de consolation", bonnetage, D437 to Maiche.
Maiche, Charquemont, La Chaux de Fonds (switzerland), Le Locle, Morteau & Pontarlier. more or less 500km.
parking the bikes at the auberge de Jeunesse a Pontarlier
The auberge de jeunesse was clean, cheap & friendly, & the local bar we found was also friendly & the waitresses had a sense of humour which was probably a good thing...
Day 2, Sunday, I got up early cos my chain needed some attantion & was horrified to discover that I had to scrape ICE off the seat...
By the time everyone had breakfasted the temp was again up around 5 or 6 & the sun was shining so off we set,
Pontarlier, D471 Champagnole, N5 St Laurent en Grandvaux, N78 then D39 to Doucier, with a wee detour to les cascades du Herrison cos the leader got the wrong road...
the restaurant at Doucier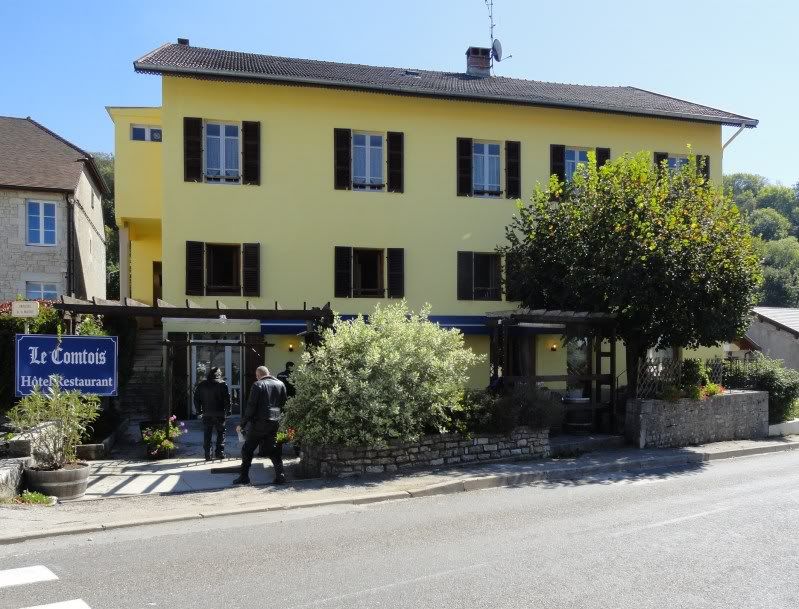 & just cos I know that there are some amateurs amongst you, I had a 20€ menu:
Assiette de charcuterie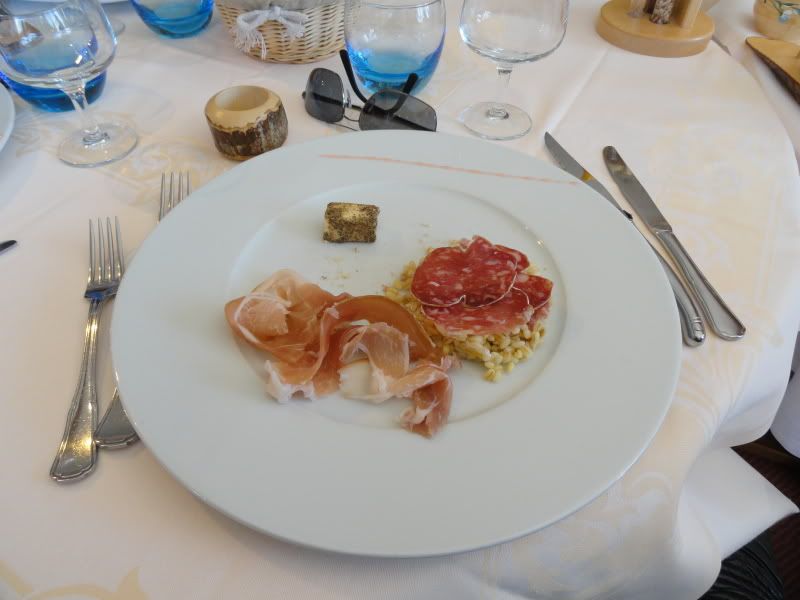 Poulet a la creme et aux morilles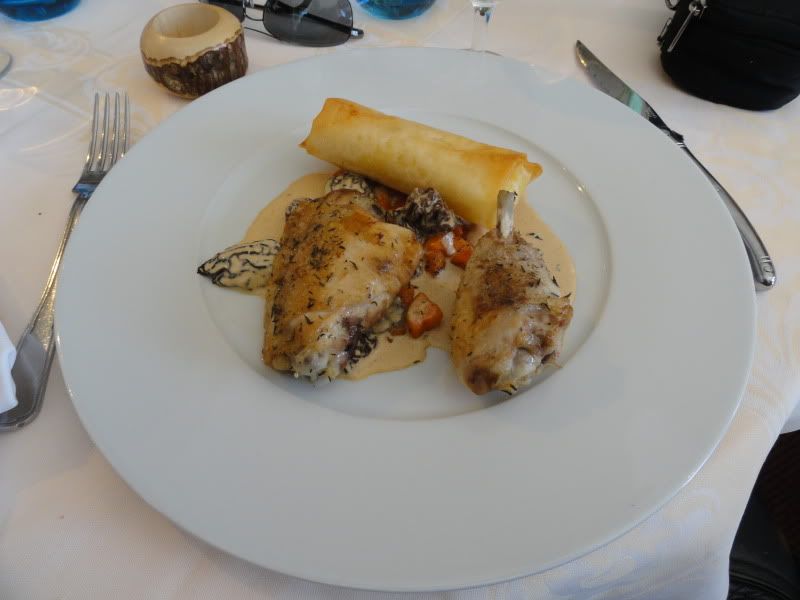 the cheese was (obviously) a very simple "Morbier" & "Comté"
all that was washed down with an Arbois red.
URRRPS...
pardon me!
Onwards then: Doucier, Lons le saunier, Bletterans, Saint germain du bois, chalon sur Saone, Chagny, Arnay le duc, Saulieu, Avallon, auxerre.
400 ish km.
apart from the sat morning we had superb weather, good company, excellent food & drink, wonderful roads, world class scenery & what's more, despite her great age, the tralp behaved impeccably, my new lid was comfortable & the dead cat, ooops sorry, sheepskin worked wonders, making the whole thing bearable.
Sorry for the lack of decent photo's but at no point in the proceedings was I navigating & couldn't stop the herd every five minutes for a pic, which is a shame cos there were some top opportunities missed. I will try a make up for it on the run to Phil in france's next month, which I will be doing solo.
MooN