Discussion Starter
•
#1
•
....... I made it all muddy!
I left the WR426F in the garage and took the Africa Twin out to check out some trails.... Suprisingly capable even on road tyres! The lane was a LOT wetter and boggier than I was expecting :lol: road tyres aren't ideal especially on a big old africa twin but it handled it fairly well just had to watch the front end :lol:
Who needs a side stand?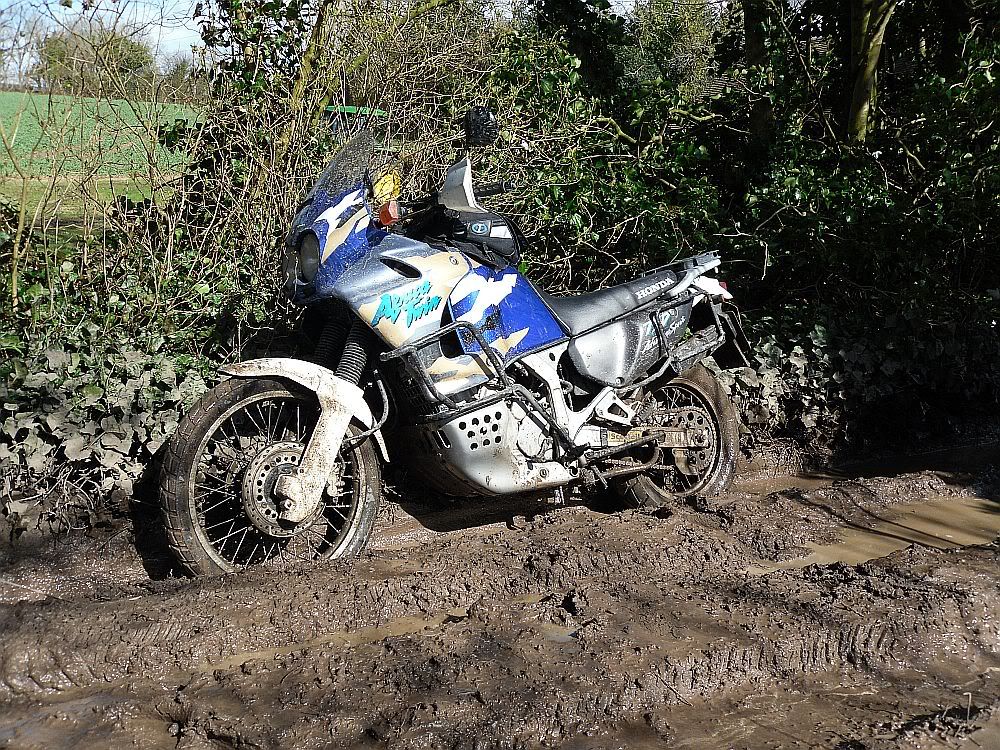 Some deep puddles! One of them was deeper than the wheel and as there was loads of cyclists/kids I gave it some throttle and dissapeared under a wet muddy tidal wave :lol:
Did I mention that you need to watch the front end? Front end seemed to go walkabouts in a rather slippery section, cue me doing a superman over the front :lol:
I don't know what all the worry about picking up is, maybe my years of stunt riding and learning to pick the CBR up helped me but the AT is a doddle to lift up.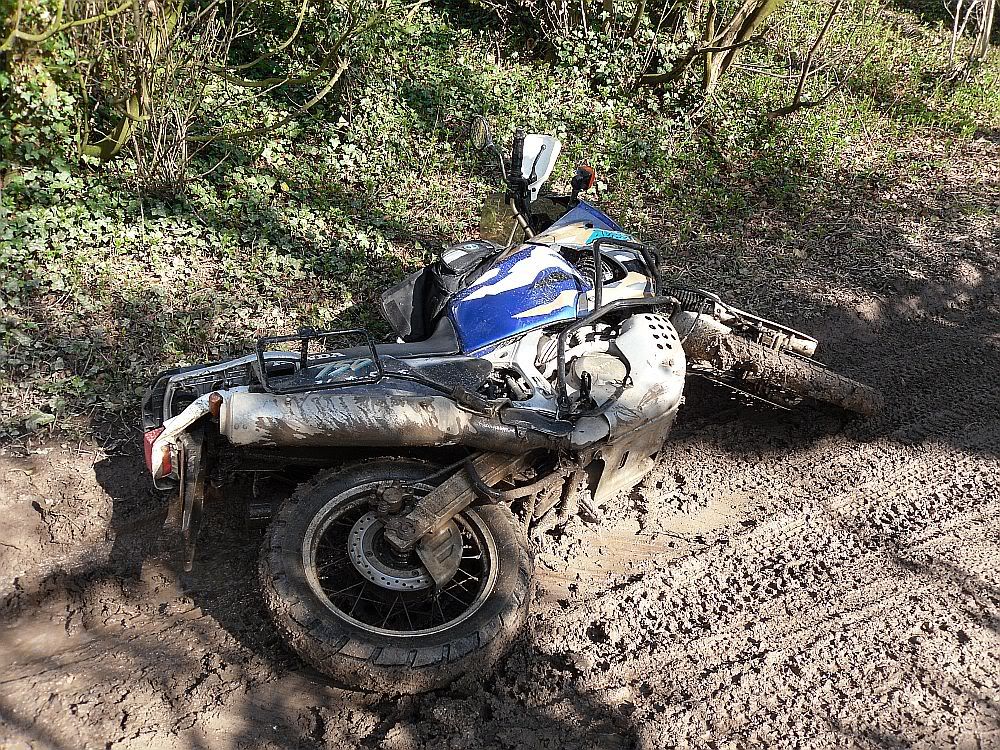 Now it's all muddy, looks much better! :mrgreen: