Here we are............
My Buell Ulysses.
So awesome I sold all three BMW GS`s after 10 years of GSing and don`t have the slightest regret even a year later.
Since the pics I`ve fitted a satin stainless steel Remus and am running race baffles...sounds like Armageddon :blob3:
I`ve also fitted a tinted and 4" raised Zero Gravity screen and a Free Spirits right side airscoop which has calmed down the cooling fan for the rear cylinder.
8am at Criccieth
Over the moors towards Blanaeu Ffestiniog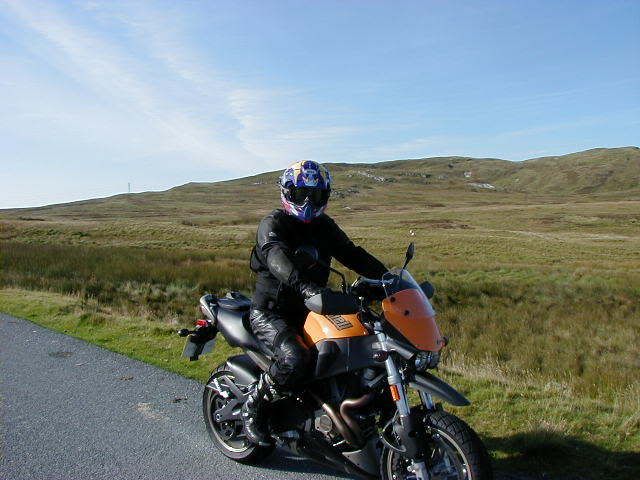 Coming up from the Llanberis Pass