Well, here she is, yesterday's purchase, and my first attemp at posting a pic using Photobucket...... hope it works!
The bike was originally advertised as a '99 model but when I asked about the VIN it's only 11 digit, which puts the bike at around '94 or '95. The paint job, as you can see, is from the year 2000 models!
Second hand bikes in Thailand fetch crazy prices...... this cost me approx 3000 quid. (There's an immaculate year 2000 one for sale just down the road at 6000...... a bit too rich for me!) The original price when the owner thought it actually was a '99 was damn near 4000 quid!
So...... looking to have some great fun on this and write some trip reports for y'all from the Land of Smile!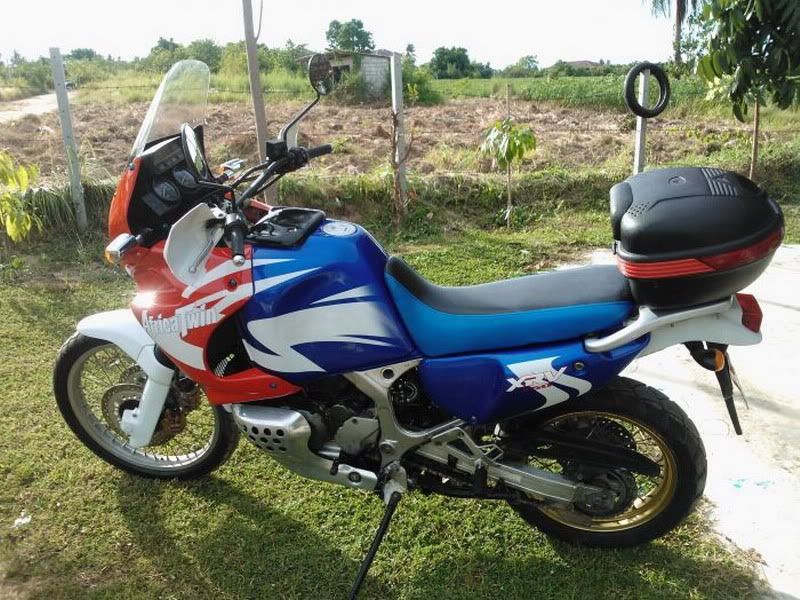 That puts the stable now at:
2002 H-D Electra Glide Ultra Classic
1996 Yamaha XJR1200
1981 Honda Gold Wing GL1100
1995 Africa Twin XRV750
Knees in the breeze folks!