Discussion Starter
•
#1
•
Elo chaps,
Im playing with my wiring on an 01 xr250r
From this wiring
diagram
;
I should have 5 wires coming from the stator, as follows;
red and black - to CDI
Pink
Blue - these two go to the AC reg for lights etc
Green
Blue and yellow - these two go to the CDI
Now, i have all of these wires, and one extra; a white and yellow one??
Anyone know what its for??
The only other wire coming from the stator according to the diagram, is this earth (circled in red)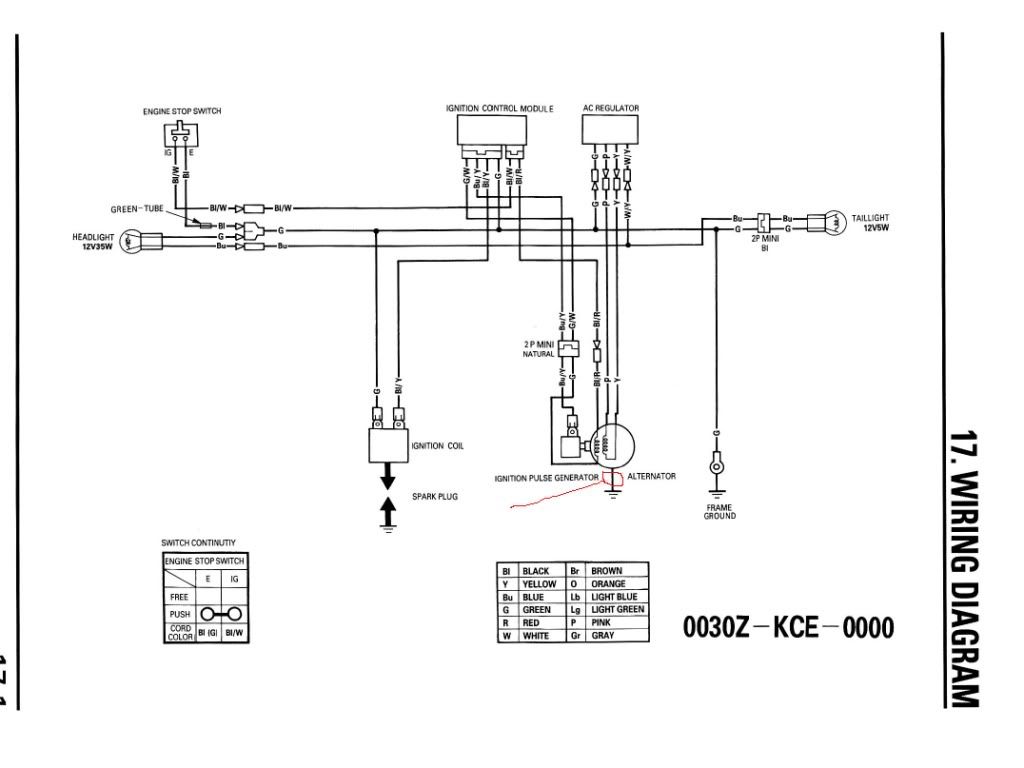 But i assumed this would be an internal earth??
Any input appreciated
Tom