Discussion Starter
·
#1
·
Hey everyone.
I got myself a 1996 Domi for the Winter a couple of weeks ago and am really enjoying it. It's my first big single, my other bike is a Yamaha FZS600 and I've only owned multi cylinder bikes until now. There's something great about the roar it makes when you give it some welly though, it just begs to be flogged down twisty roads.
I've fitted Heidenau K60 Scout tyres as I want to use it in all but the worst conditions and the Tourance that were on gave a few slides on wet, cold roads. They had plenty of life left but didn't inspire any confidence. The Scouts are fantastic, I can heartily recommend them to anyone who rides through the Winter. Heated grips are going on this weekend, can't wait to give them a try.
Anyway, enough rambling on, here's a picture of my new toy.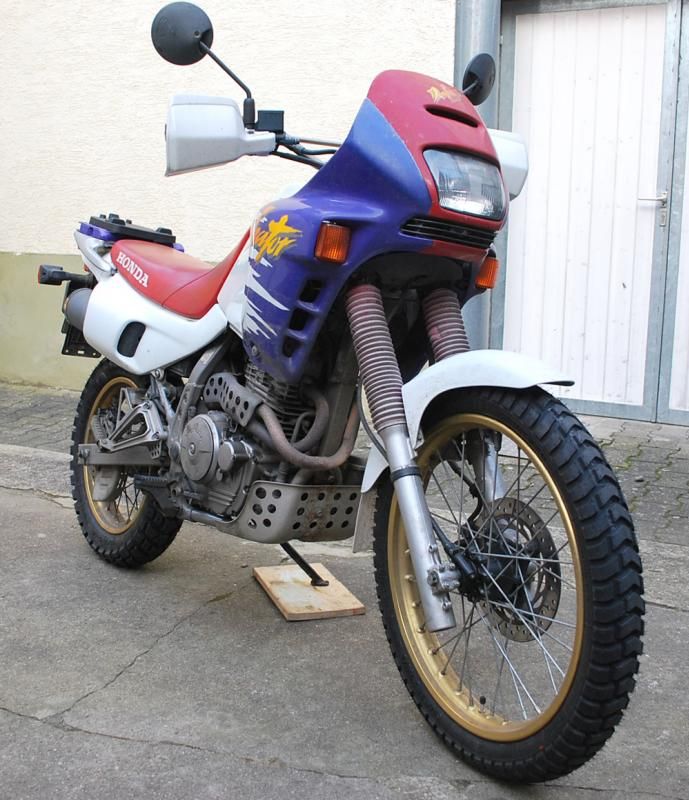 I've no doubt I'll be back soon with all sorts of questions, hopefully not all of them silly.
Edit: Sorry the picture is there twice, no idea why it's done that.