Discussion Starter
·
#1
·
Hi all
Just picked up an old XL600R: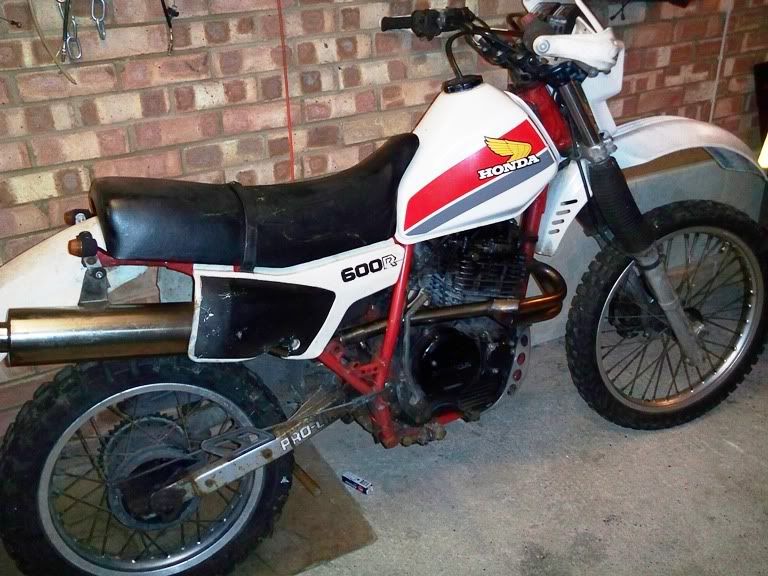 The pictures are flattering(!), but its basically sound, well, apart from a "problem" with the engine!! The previous owner went to start it one morning and it refused to turn over. Something is hitting internally, I suspect valve(s) against piston.
A quick investigation and loosening the tappets allows the engine to turn over fine.
My suspicions are:
1/ decompressor jammed/broken or something
2/ Stuck or bent valve
3/ dislodged valve guide
4/ cam chain jumped
5/ one or more of the eight(!) rockers is foobard
6/ or….. well who knows – ideas welcome.
Unfortunately the valve cover can't be removed without, presumably, taking the engine out, or is there a trick to do this????
Thanks for any suggestions
- Steve