Right still getting cocks in cars pulling out on me and generally getting the gormless look afterward ... and thats before i take the mirror off or apply size 11 Sidi crossfires down the rear quater :teeth:
Side ive brightened things up somewhat front and rear
So 2 900 lumin spots on the front pointing around 4 meters in front of the bike. Boy this make hell of a differance on the way to work through the lanes at 6.40 in the morning.....
htt
[IMG]http://i69.photobucket.com/albums/i46/daf123td/IMAG1337.jpg
You get a few drivers flashing there light as there bright with a capital B but not pointing in directly in there line of vision.
Now for the rear , ive had a Edge LED light on the back of the Drz for 40k or so with no problems and ive found another new one i had still in the box so this when on the rear.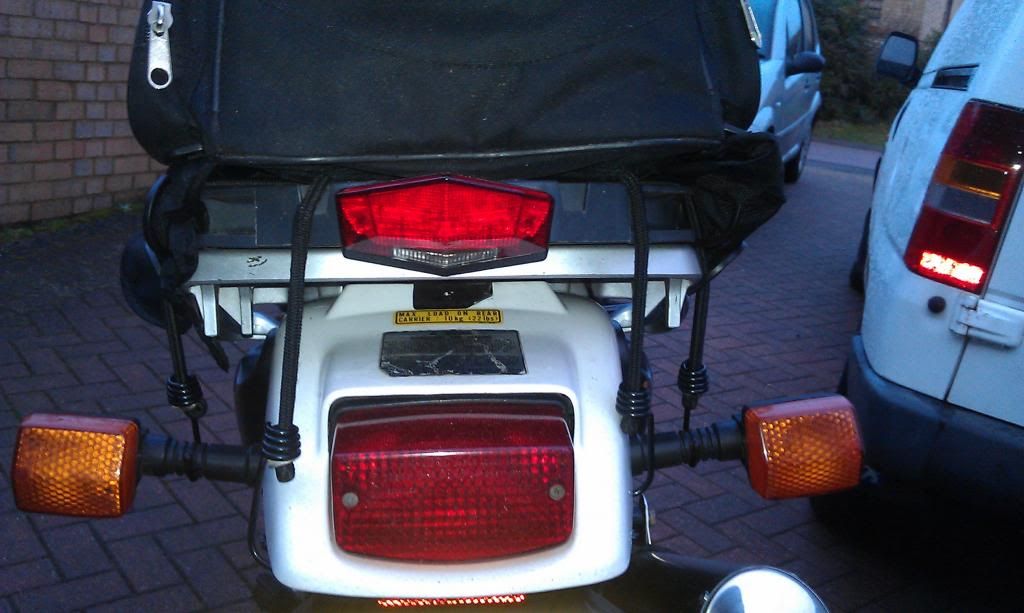 Again super bright esp compaired with the standard unit. I drilled through the rack ribs in the centre to hide and protect the wire then just connected it to the socket under the side panel.
Quite pleased with the outcome ....