Discussion Starter
•
#1
•
Hi, just aquired a 1982 XL500R, and found this site - so saying Howdy. Already know M6NTL from another site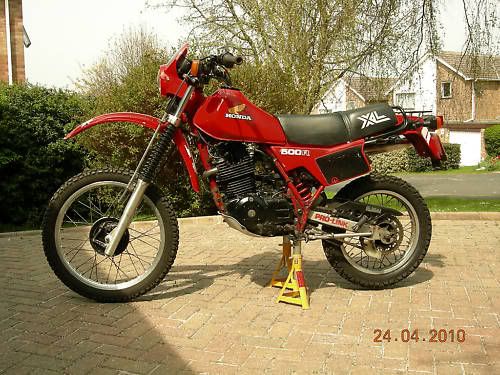 Its a UK bike, 17500 miles, not been on the road since 1996. All original, except the Micron exhaust system. Overall in used condition, but untouched, with all original stickers too :thumbup:
The motor is sweet, no undue rattles or smoke, but runs a bit lumpy - so cleaned the carb out - full of red ****e.
As I usually get the hacksaw out to my bikes, I'd like to keep this one fairly standard.