I went out for a trail ride on Sunday with my mate Steve on his 950S, we decide to head for the Begwyn hills in Wales as he had never ridden there before. After having to charge my battery we had a steady ride over and no dramas until we got near Hay-on-Wye and noticed that all the roads were soaking wet, they must have had a big downpour overnight.
So we get up onto the Begwyns and find that the trails are mega-slippery so full concentration was needed to remain upright. After this we did Llanbedr hill and there were some big puddles so I decided to avoid Doctors Pool and Black Yatt and headed to a new lane (for us) south of Hay-on-Wye.
Looking at the map we were expecting a nice shale track in the valley but it turned into a bog as all the rain had run off the hills into the track
We carried on anyway as I hate to turn back and we were making decent (if slow) progress. As we were aproaching about the third gate I ducked under a tree and as I did so was knocked sideways, I dabbed immediately on my left side but ended up going down in a heap closely followed by Steve who was laughing so much that he grabbed the front brake and washed-out his front end.
I was stuck under the bike and couldn't understand why I had dabbbed into thin-air and then I noticed the bale of barbed-wire under the tree and my prosthetic leg parked neatly on it
As I passed under the tree I didn't notice the barbed-wire and it pulled my leg clean off, hence the unsucessful dab.
The scene of the crime........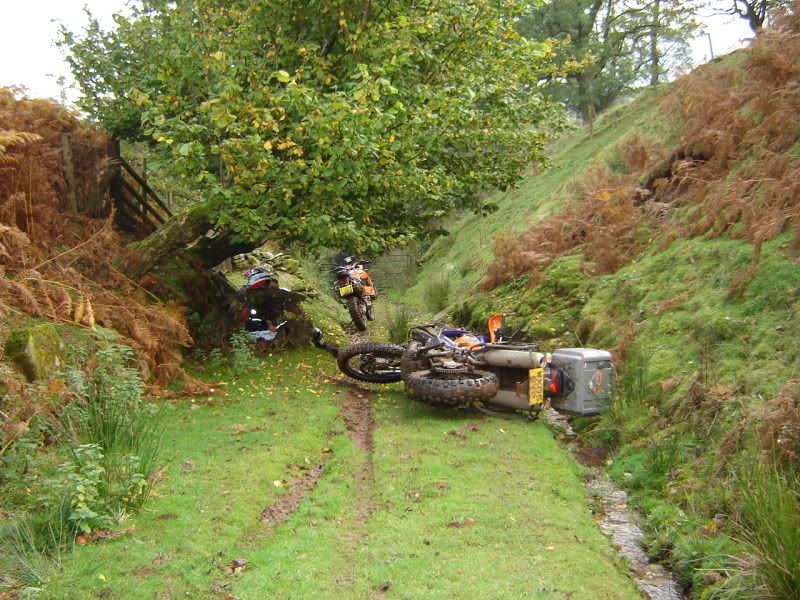 Once we had both finished laughing Steve retrieved my leg and we carried on into even worse bits of this lane, worst of all we ended up not being able to find our way out and had to ride back though the same sh*t .
Steve got a bit close as I opened it up though one really sh*tty bit.......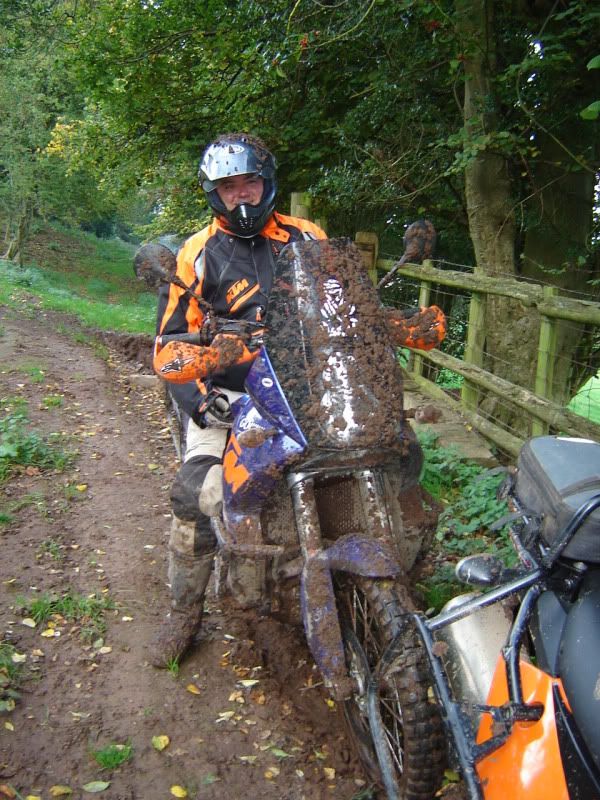 Eventually we got back to the start only to nearly get run over by a nutter in a Mercedes estate car on the tarmac.
Back on dry land.....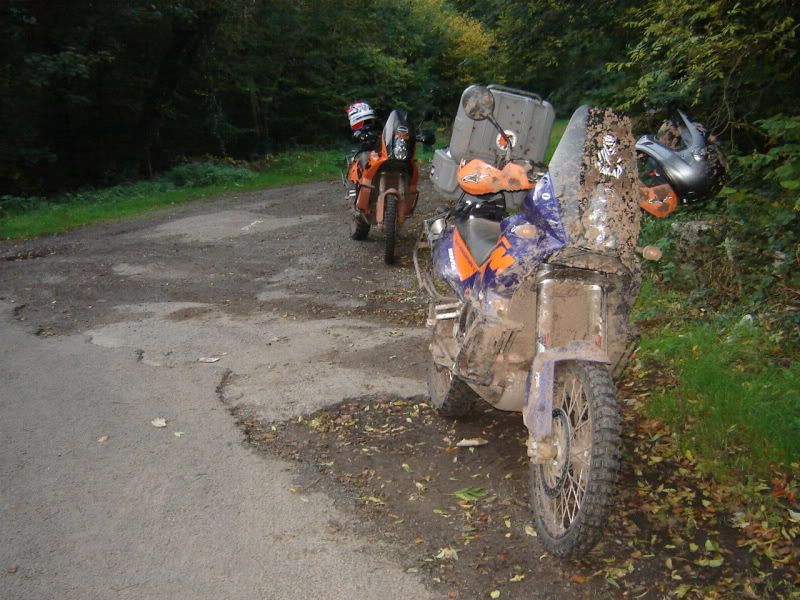 Since I've got back home I have sussed the correct way out of the lane on google earth so we will return another day, but maybe when it's a bit dryer
Bob.
​