Well I was going to the Welsh Bat Conference in Carmarthen at the weekend so it made sense to stay over for some fun in Pembrokeshire.
I left work shortly after 6 on Friday and travelled along some fantastic roads from Mold, through Ruthin and across to Bala. Then on down to Dolgellau, across to Machynlleth and down into Aberystwyth. From Aber I made my way down along the coast to Llanrhystud and then took the B4337 across to Lampeter and then onto Carmarthen. These were some fantastic rounds with just the right mix of twisties and straights to allow yourself to enjoy the roads and to nip past crawling cars with either caravans or boats. There was a Yamaha in front of me for a while from Bala to Dolgellau. He kept nipping past traffic and when I could I followed and then he kept slowing down and I kept catching him up. I think he thought my big blue and white bike was a coppers so didn't want to take any chances. My new Rev'It jacket with flourescent yellow on it probably didn't help. eventually I thought stuff this so overtook him. Once he'd seen that I wasn't Mr Plod then at the next chance he overtook me and zoomed off. I cut the corner to avoid going into Dolgellau and carried on. I pulled in after Mach for a rest (65 miles + 1 1/2 hours riding = sore bum!!!) and whilst stretching my legs the Yamaha went past. From the double take he gave me and the wobble of the bike I think he doesn't know the short cut to miss out Dolgellau - Ha Ha!
Typically I was late for last orders for tea. I got delayed taking a short cut across country so as to avoid Lampeter. There was a serious looking accident involving 2 cars. At least 5 police cars and one ambulance. I could hear another ambulance on it's way and as I headed to Lampeter another passed me as well! Managed to find a nice pizza take-away tho so my gut was saved from starvation!
Well all I can say that's nice about the University accommodation in Carmarthen is that it was great to walk away from it! Dirtiest halls of residence I have ever seen, and I've stayed in a few over the years!
Well the conference ran well and following that I headed off to Marloes to camp the night. Only took about an hour to get there and found a lovely spot to pitch the tent. The views wern't bad!!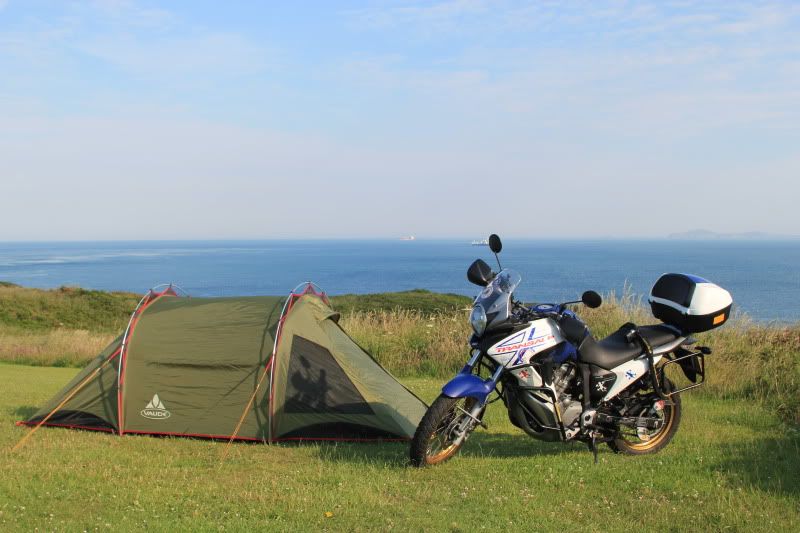 and soon tea was ready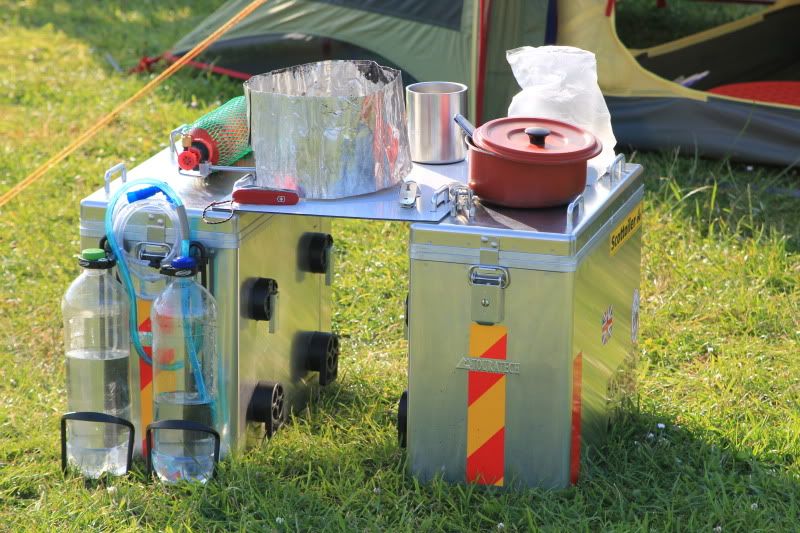 After tea went for a walk around Marloes Deer Park and saw lots of Choughs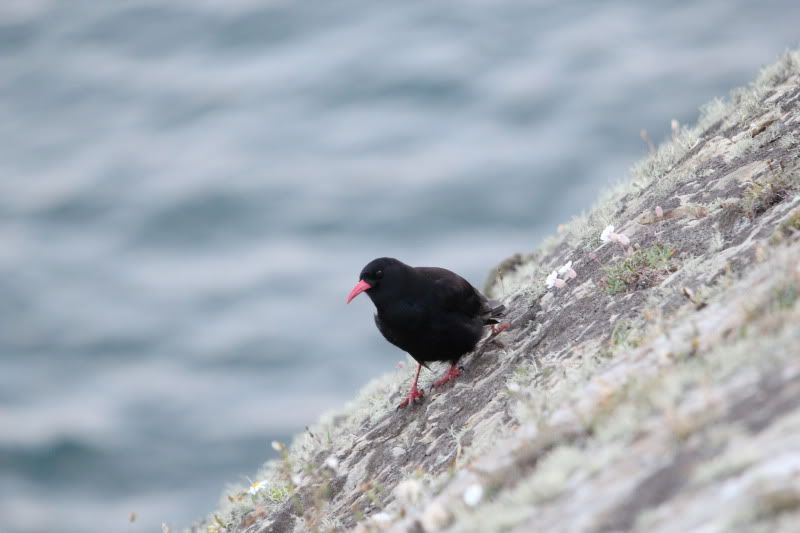 and a fantastic sunset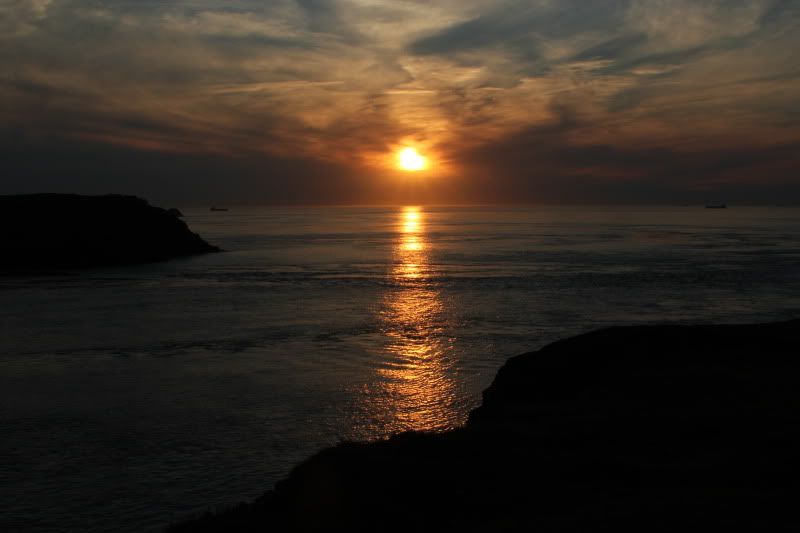 On the way back I went to the loo. Ever got that feeling that your being watched?
The next day I went out on the boat cruise around Skomer.
Saw lots.
Puffins
Razorbills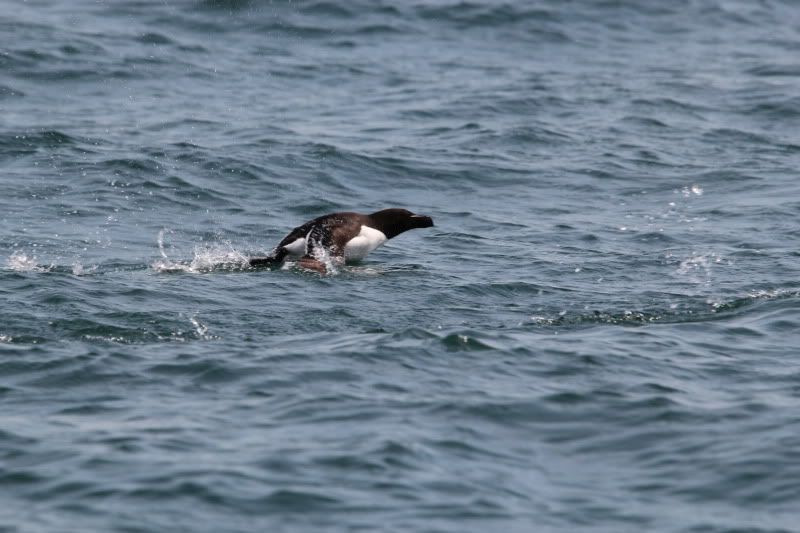 Guillemots
Shag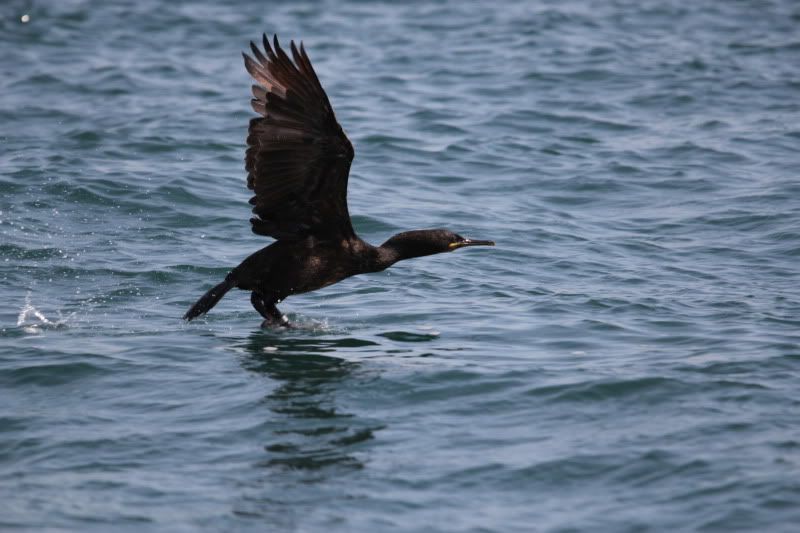 Gannet and lots more besides.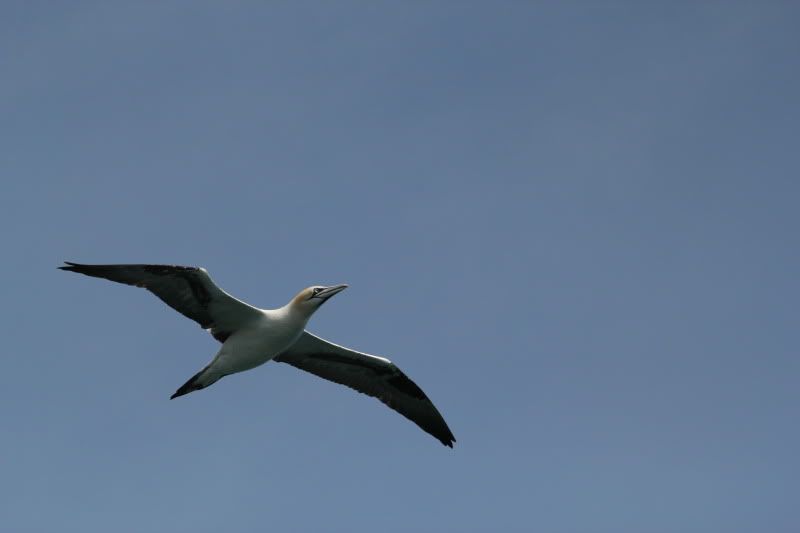 Sadly it was time to pack up and go.
Headed up to Haverfordwest, then up to Fishguard, along the coast up to Aberystwyth and then home the same way that I came.
Even more fantastic roads with even better views of the coast. My only regret was that the chippy in Bala appears to be closed on a Monday night!!
I stopped for a rest in Aberaeron to clean my visor and then didn't clean it till I got home. I think I've decimated the Welsh insect population!!!
Oh, and what IS worse than hitting a bee and watching it splat its innards all over your visor? ...... Hitting a whole bloody swarm of bees!!!
I was going past a row of trees near Fishguard when I saw lots of large black things fly out of the trees. I only had time to think "What the ...?" before I felt like I was being machine gunned! Ewwwwwwwww! is the only way to describe my visor afterwards!