Back in June I had the time of my life riding down to the Pyrenees and attempting Vibraction's Road Book 2.
I travelled with my buddy 'TerraStrom'. He rides a modified V-Strom 1000. I ride a trusty old Africa Twin. Hope you like the pics. For those interested full write up attached.

View attachment RB2 - a tall tale.pdf
Somewhere between Toulose and Andorra! Pyrenees on horizon.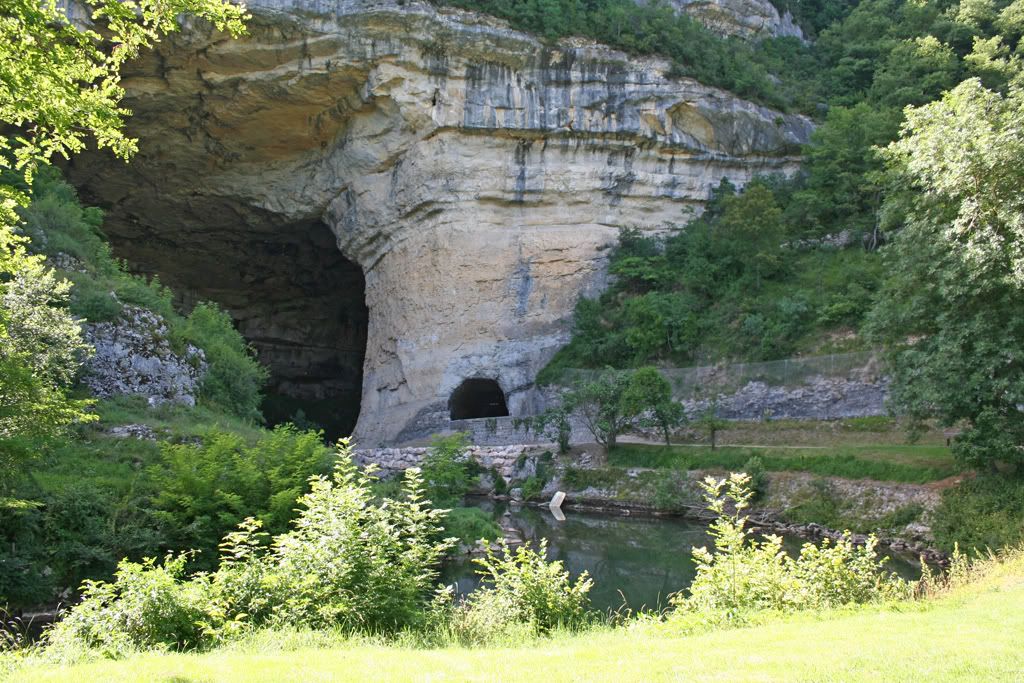 Just north of Rimont in the South of France, Le Mas-d'Azil. Road follows the river through the rock.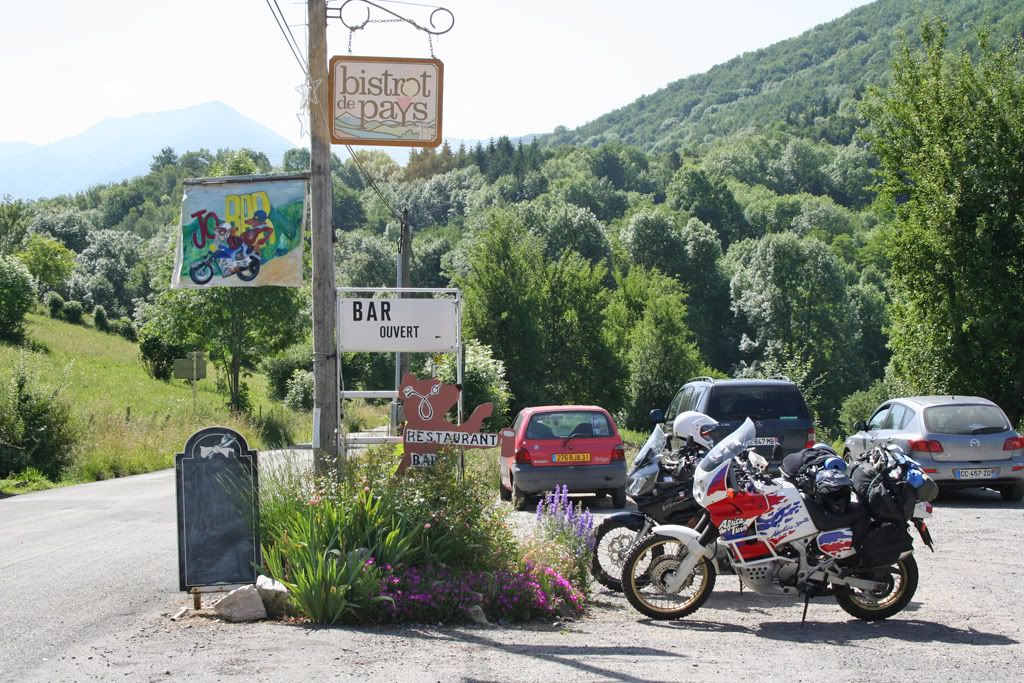 Let me take you to the Jo Bar, Jo Bar... Coffee stop riding up into the mountains.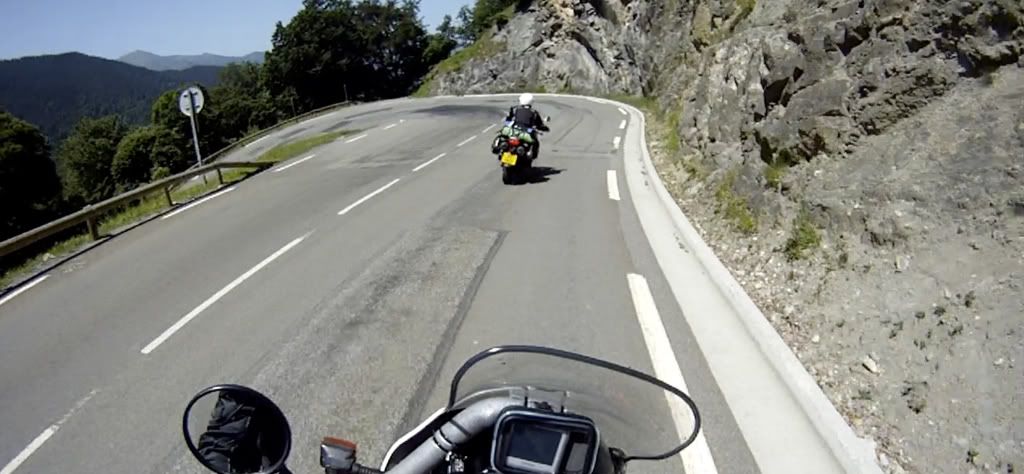 Hairpin heaven on the Col de la Clin just north of Spain.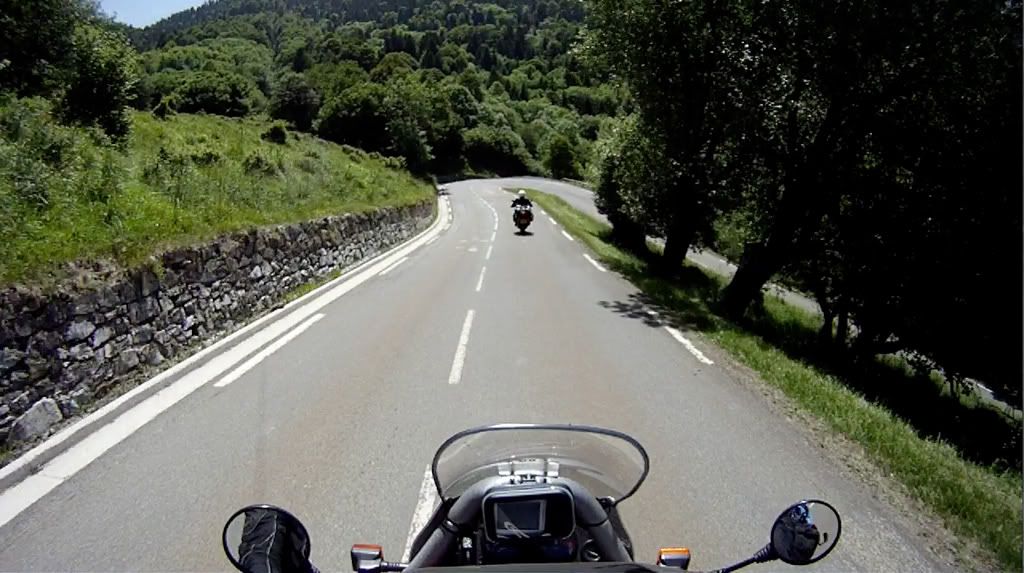 And another...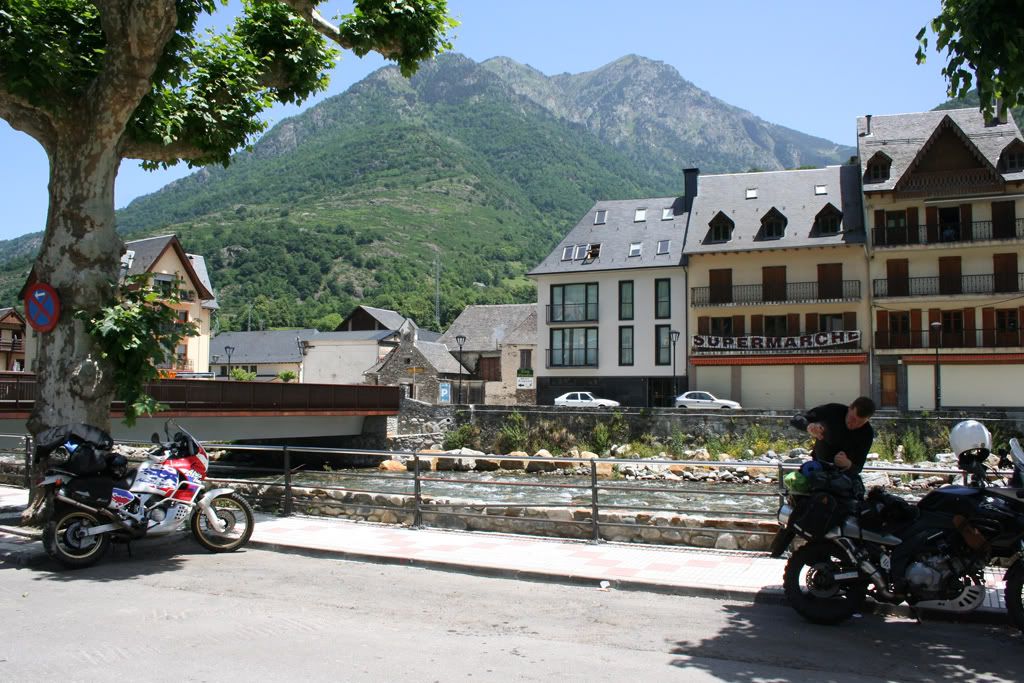 Seemed like a nice place to stop for lunch, still in France.
In Spain having ridden up to ski-ing levels.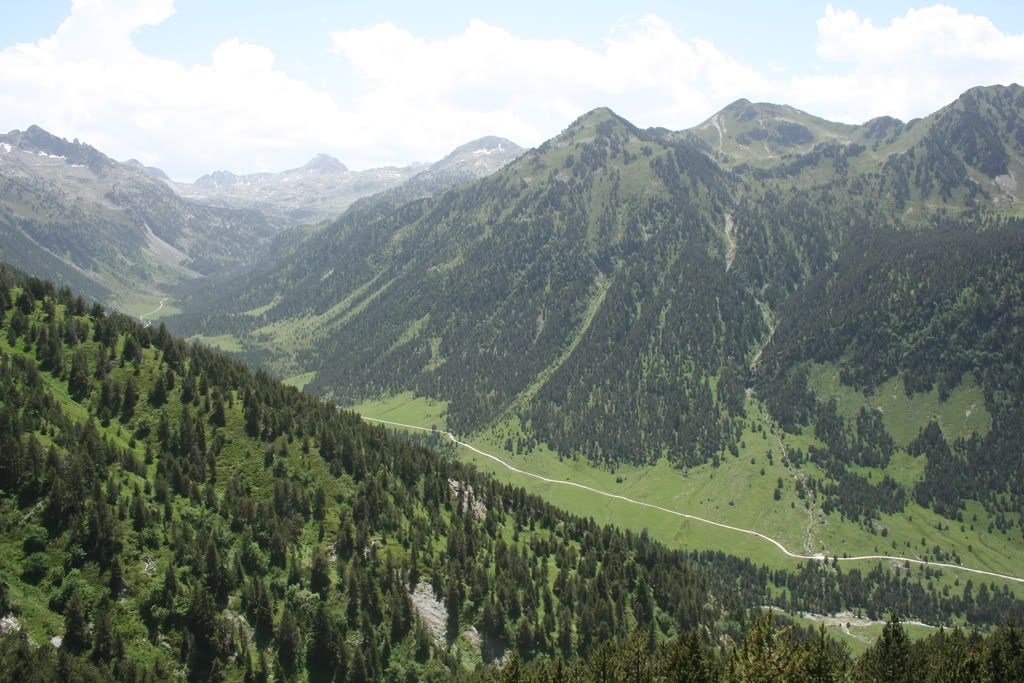 High road or low road, hmm....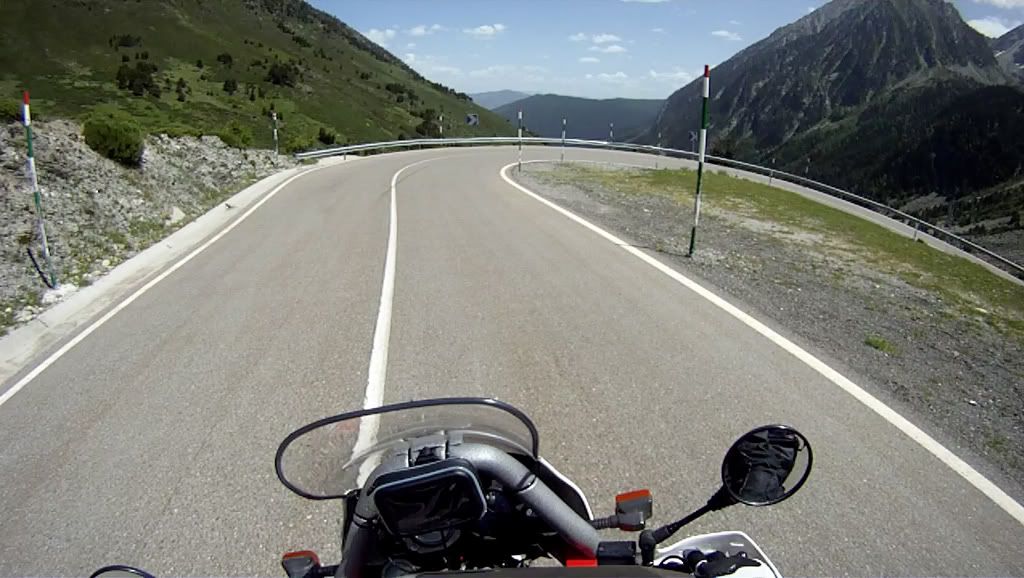 Guess this wouldn't be so much fun in winter!
First day on the trails at an altitude of a mere 1345m. Things were about to get tougher!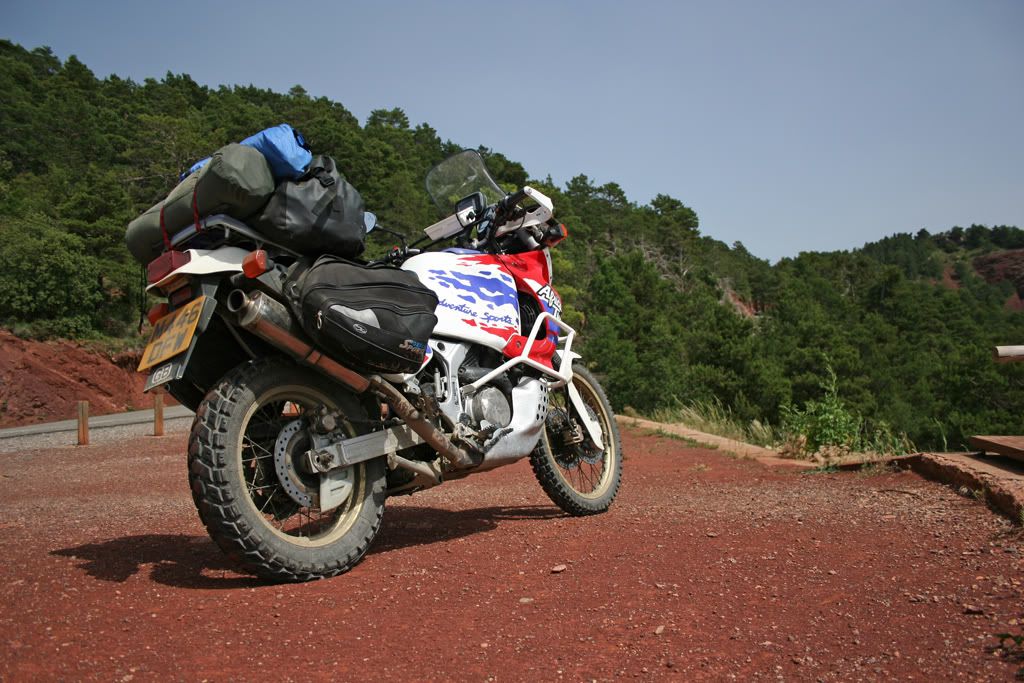 Not the normal soil colour!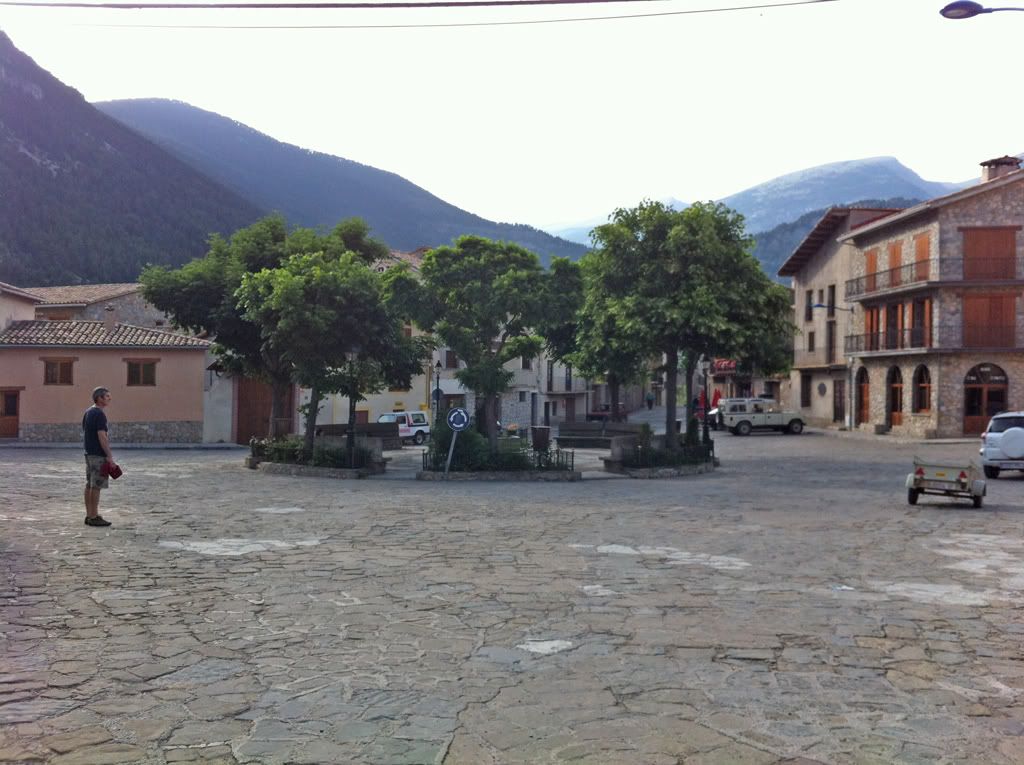 Gosol centre - where is everyone?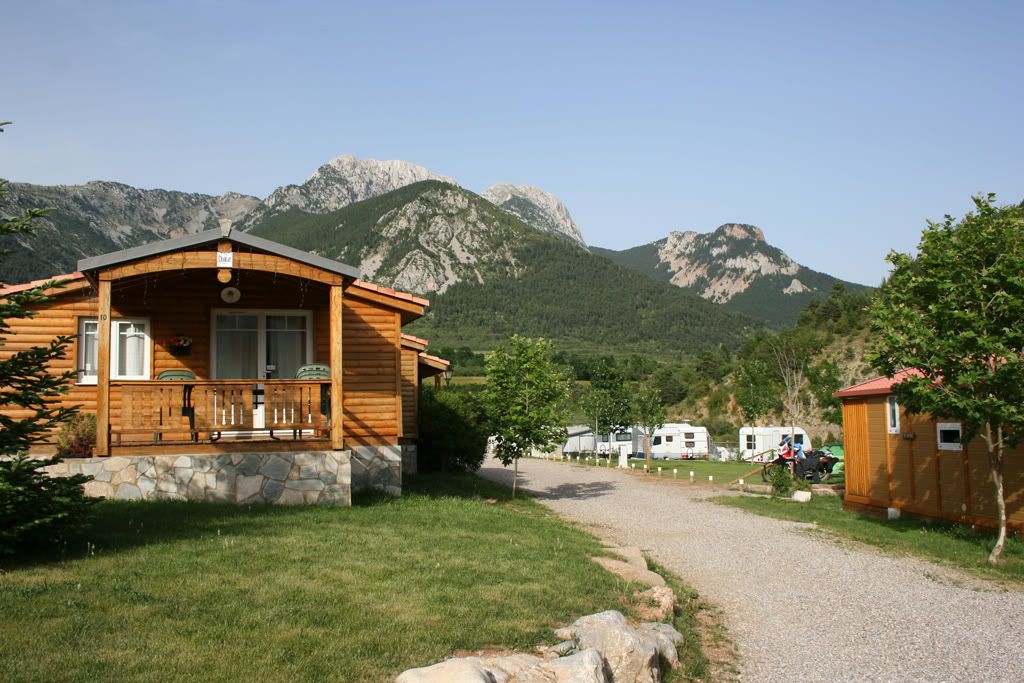 View from the campsite in Gosol. Mountains in background to be circumnavigated next day.
Repsol garage forecourt looking up at the view point - Mirador de Gresolet.
View point - Mirador de Gresolet, where the tarmac ends and the trail starts.
View from the view point.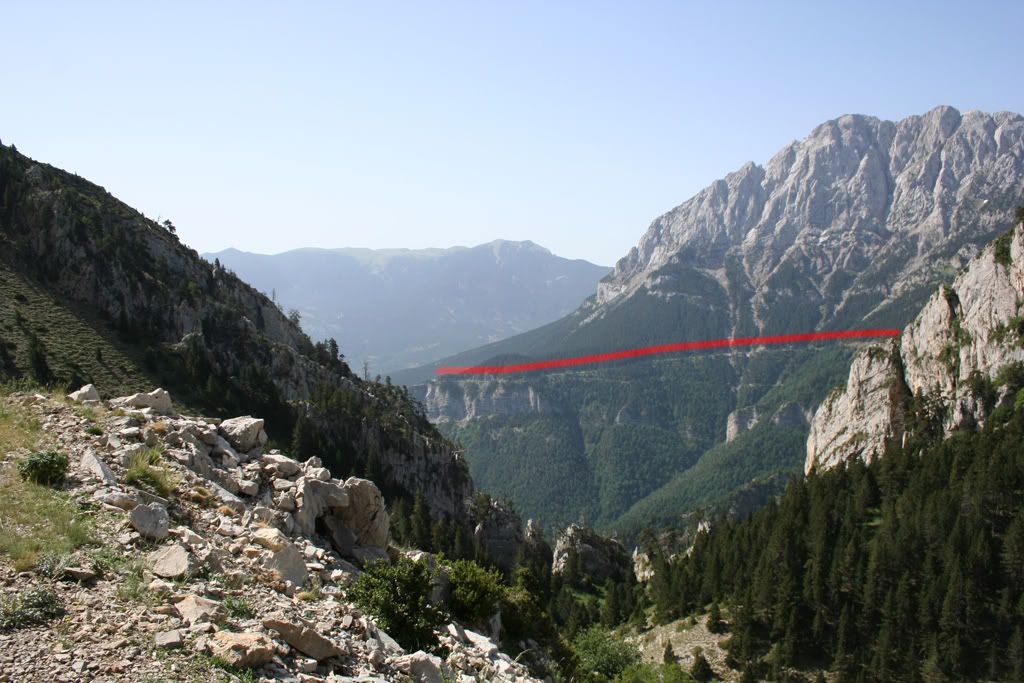 Red line shows where the trail hugs the mountain side, starting from view point on left.
Looking forward along trail.
On the second part of trails around Gosol.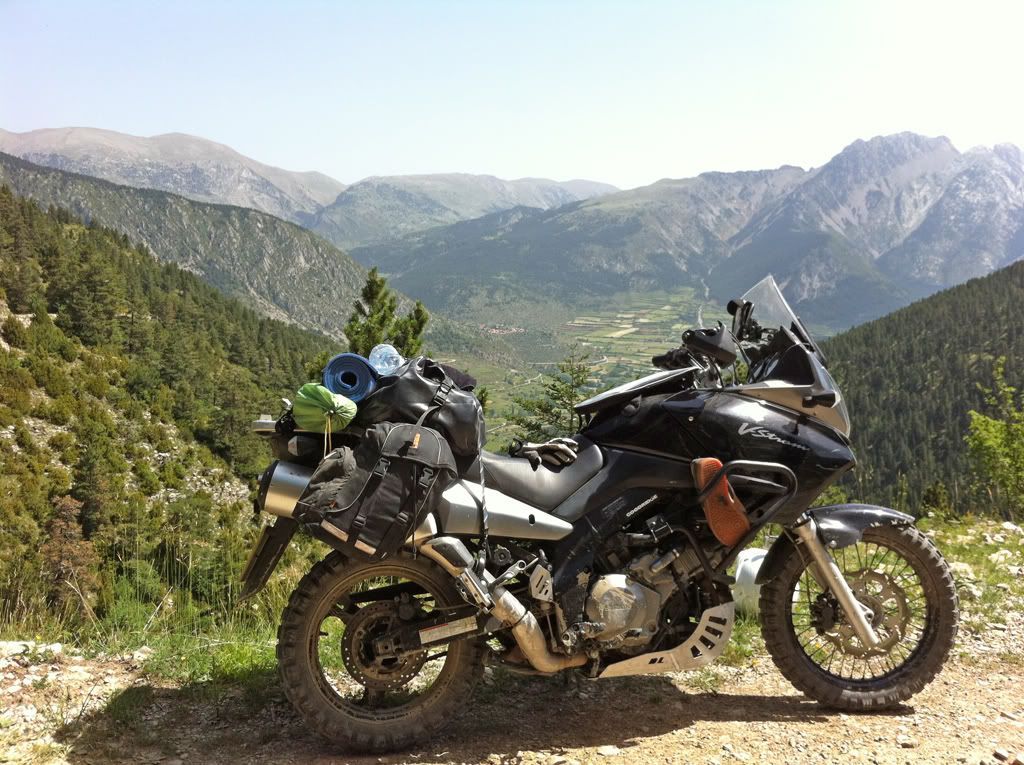 A rugged looking V-Strom!
Rocks and drops!
Nice to see where we'd just ridden.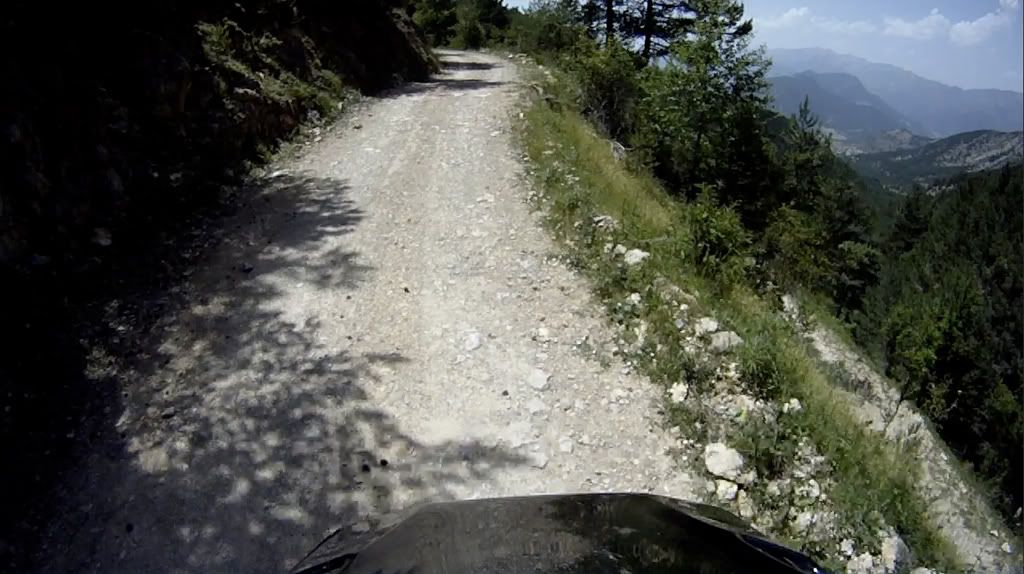 No armco?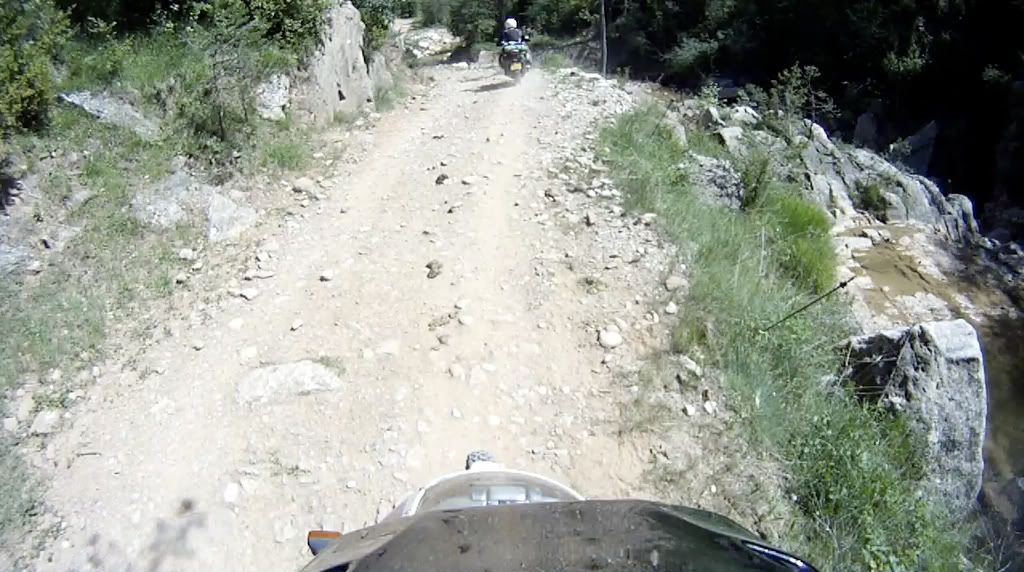 Rocks, dust and now water!
Annoyingly pic doesn't show how big a step of rock is on the edge of the river.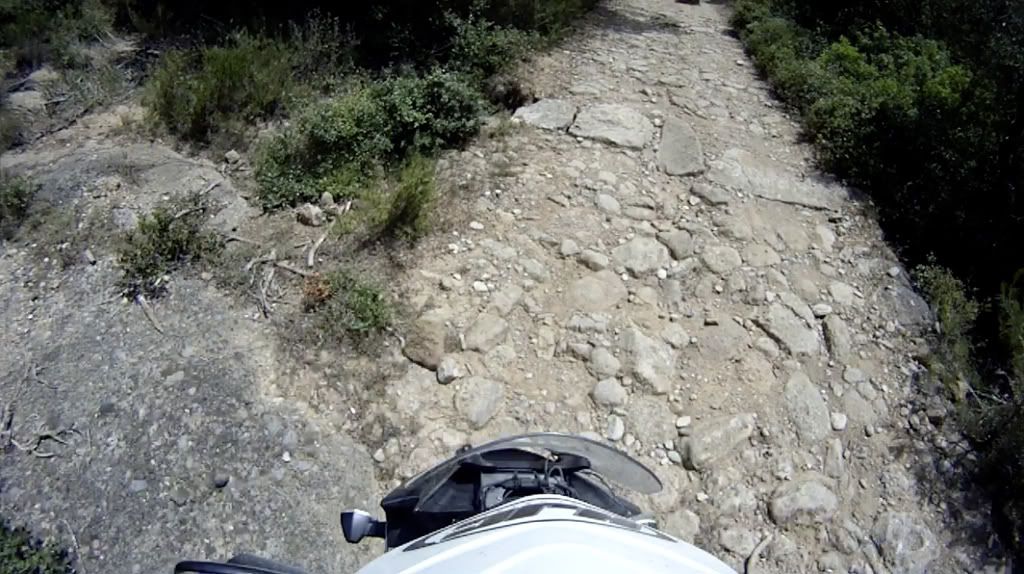 Close-up of terrain!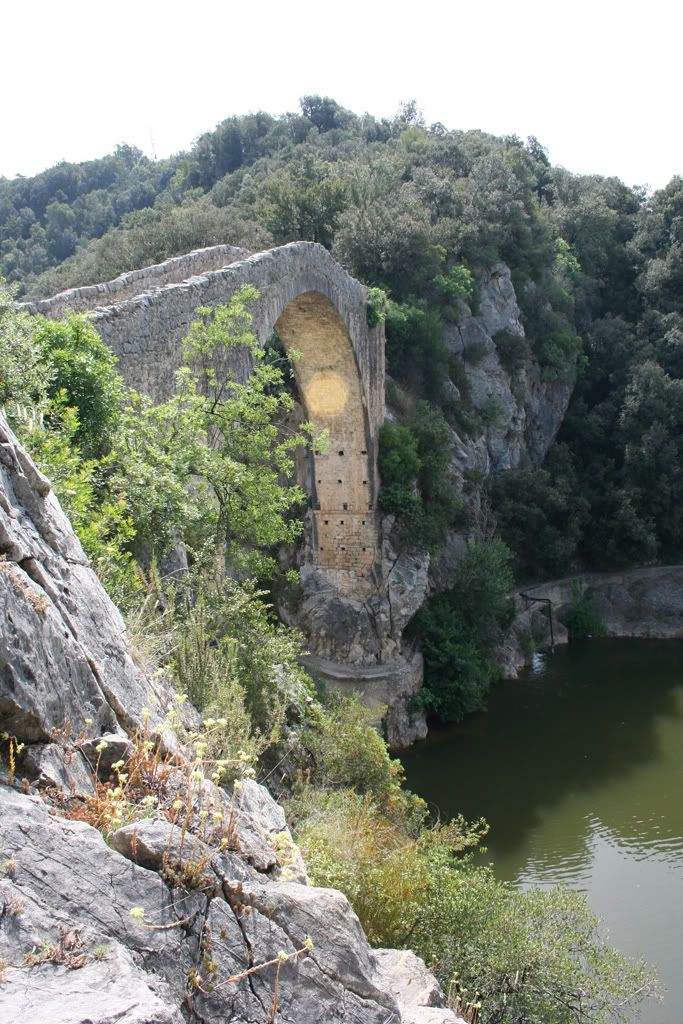 The picturesque Pont de Llierca.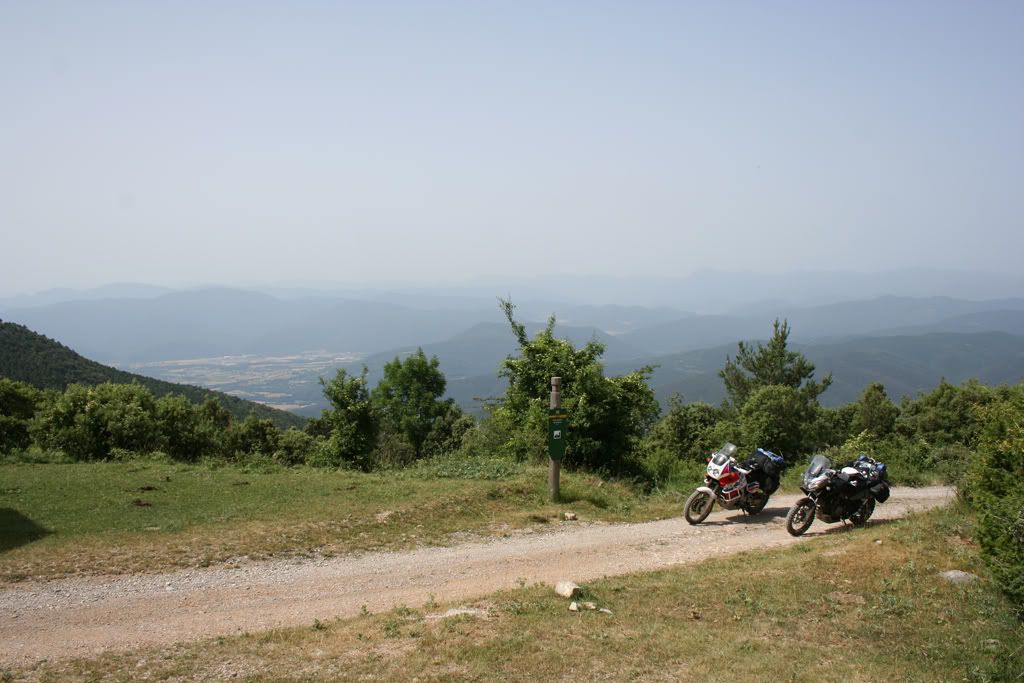 Nothing around here but mountains...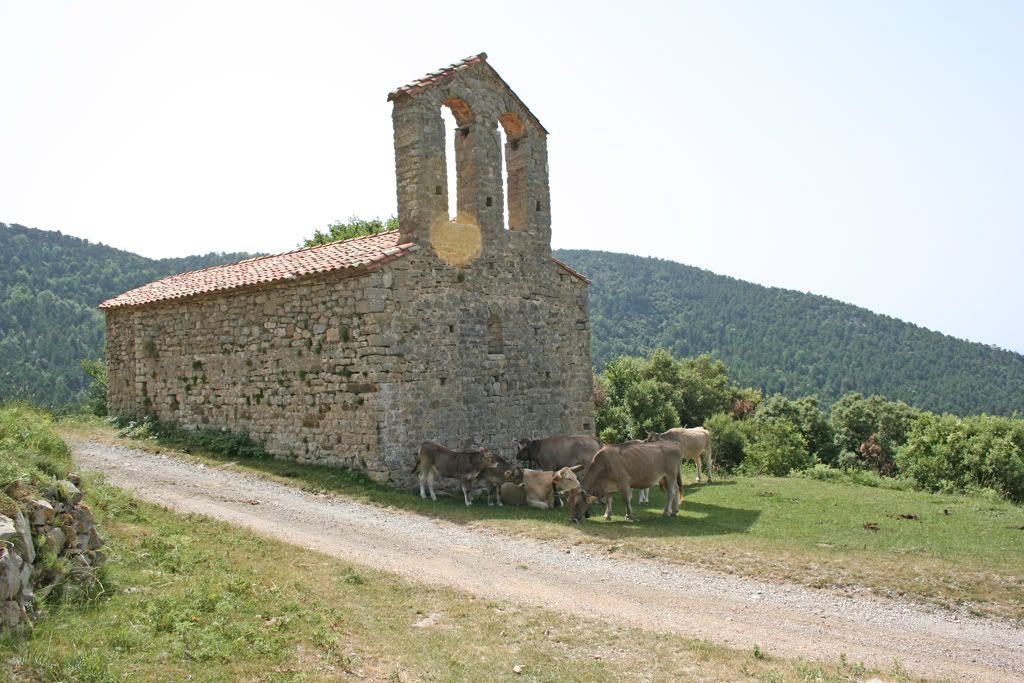 ...and a church, time to pray we don't get lost again!
Going up again, nice view!
Not very deep, but slippery rocks.
Someone's driveway!!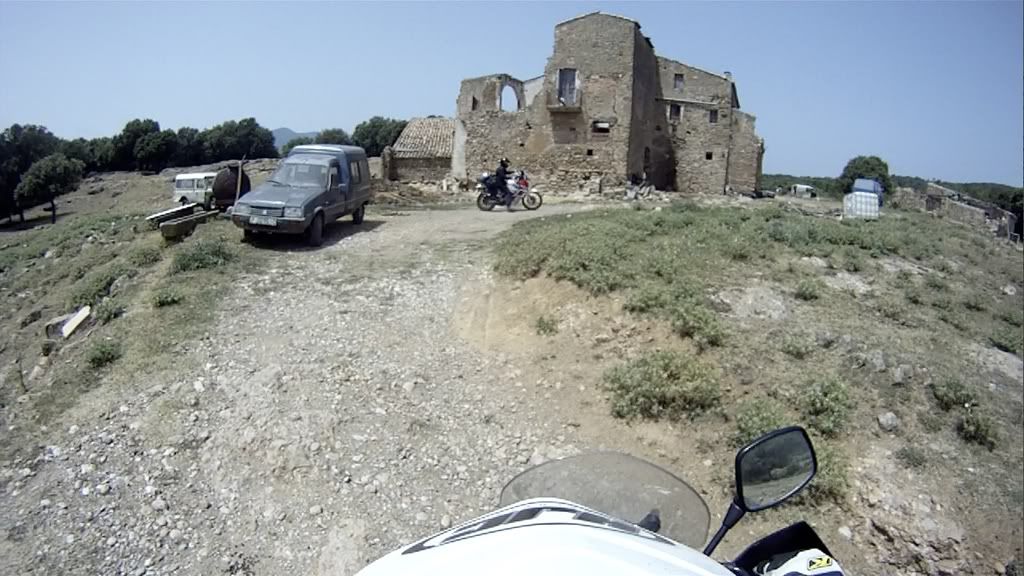 What sort of person live's in a house like this? We didn't hang around to find out!!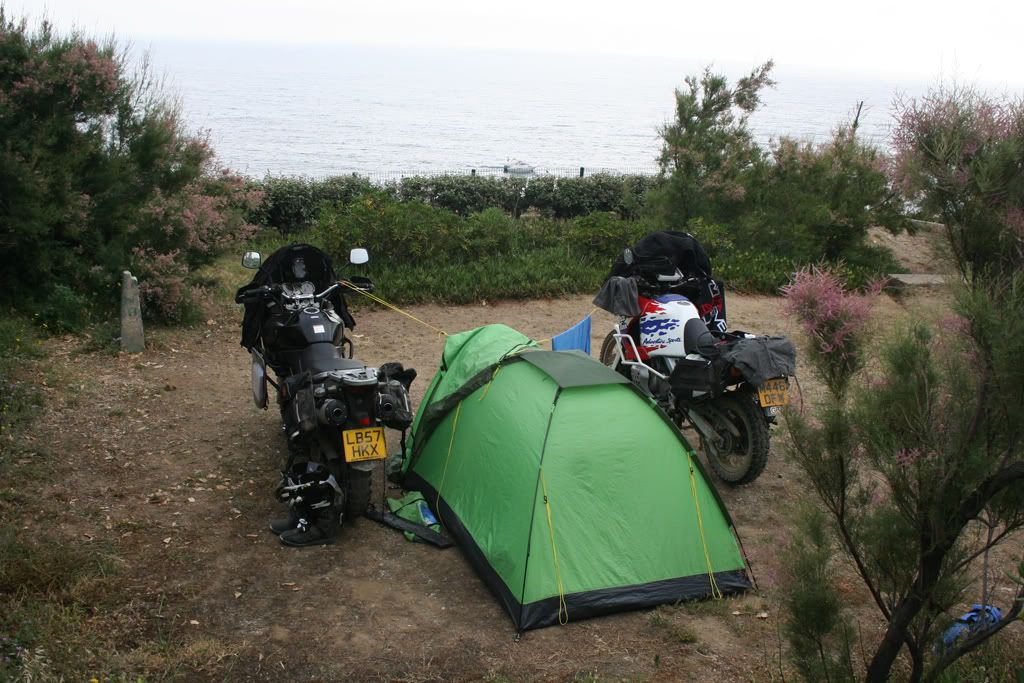 Camping by the med. Where's the sun?!
Looking at the sea fog descending on Collioure.
Abused Mitas!
Abused Scout, that doesn't sound right!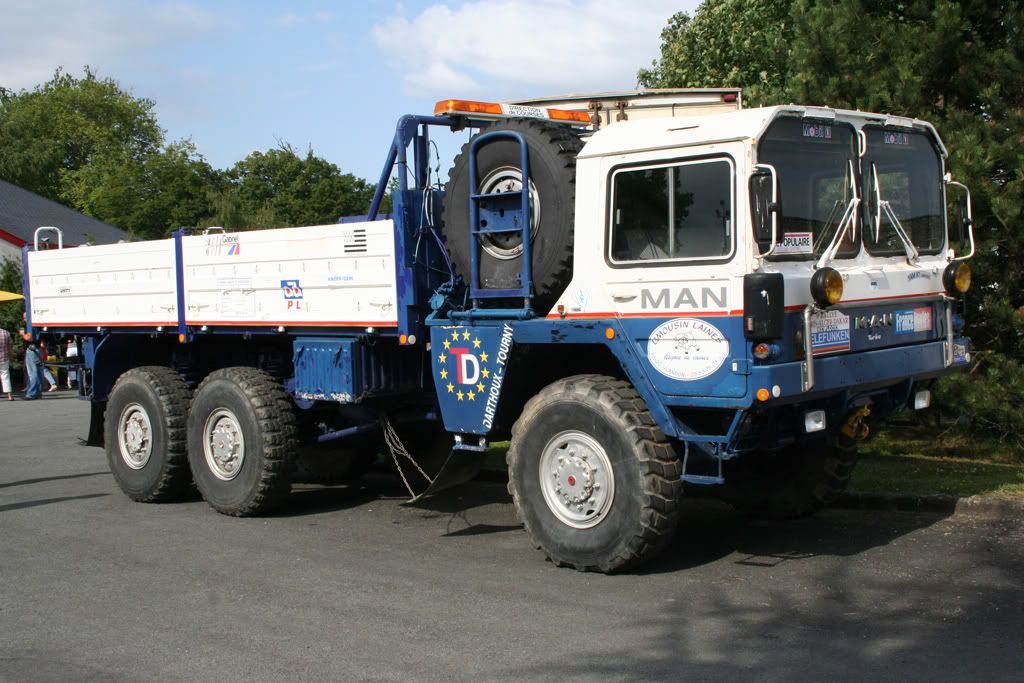 This stopped us dead in our tracks.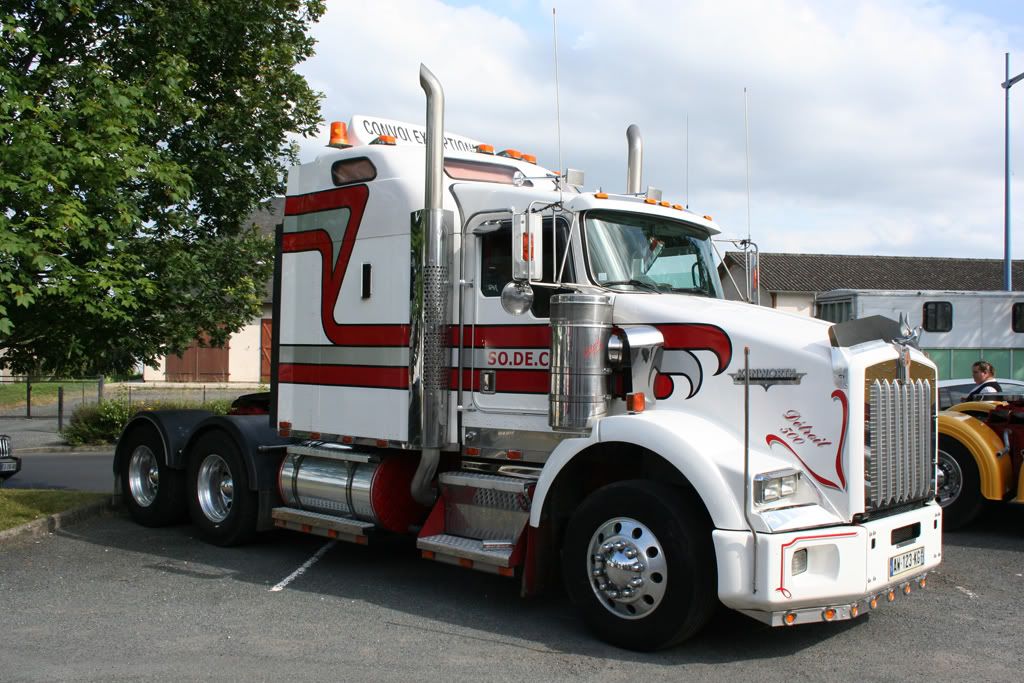 Who says size isn't important!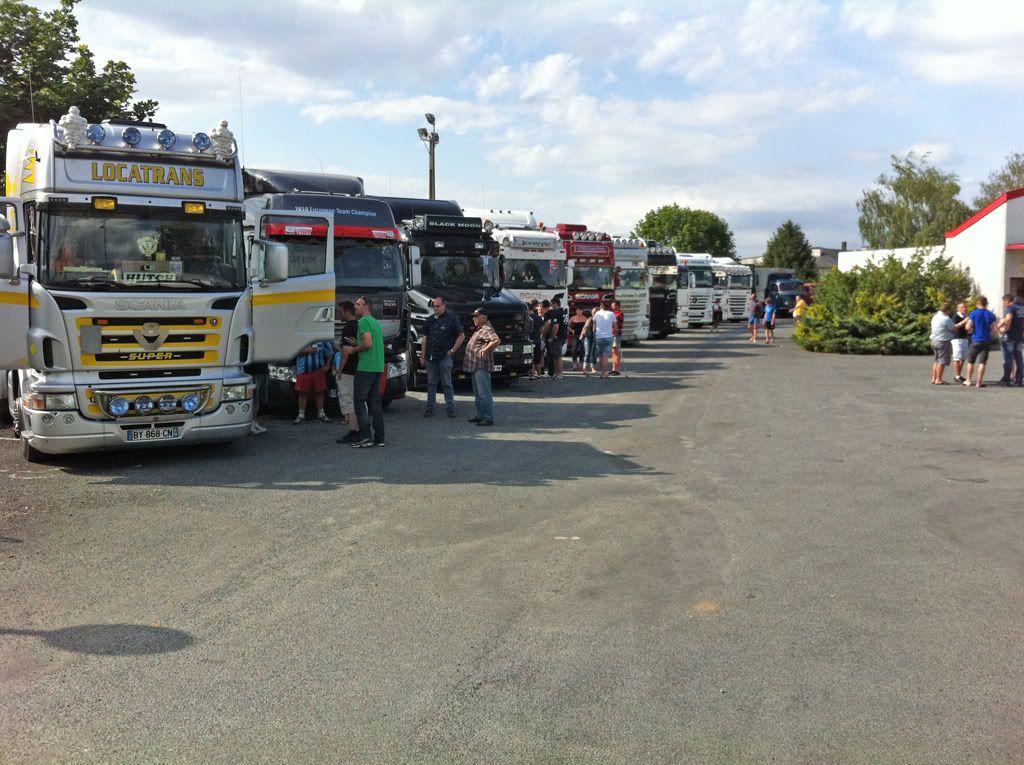 Trucking hell... or heaven if you're a trucker!