with a hybrid plan, shamelessly lifted from MondoEnduro & Open all hours(granvilles butcher bike)- I used a few more school chairs to attempt this fabrication. I have recorded the construction & will put it up when I can pull my finger out, but it broadly follows my previous attempt at rear racks- except I did not remove the powder coating- simply keying in the primer onto the chairs!- less work you see
The "bends" in the rack were manufactured from the chairs previous constructors. The front silver grab handle is now effectively redundant, as I put a "grab handle" on the front of the rack and one on top, should I visit Australia.
Total cost about £1.00, excluding paint & time.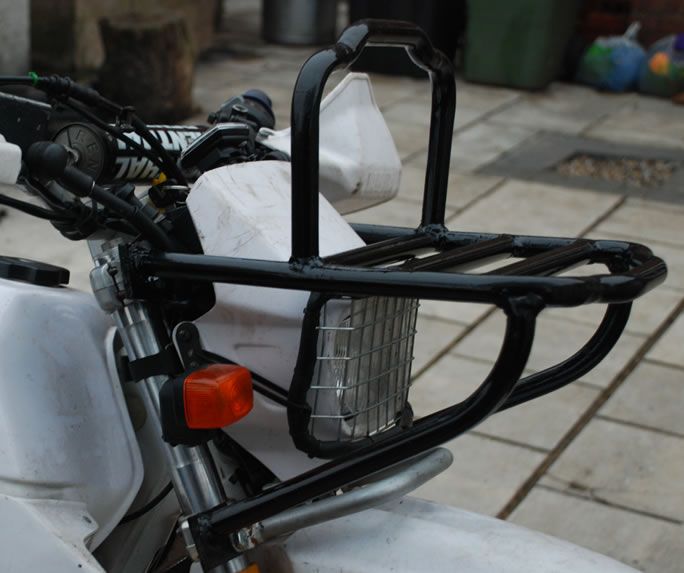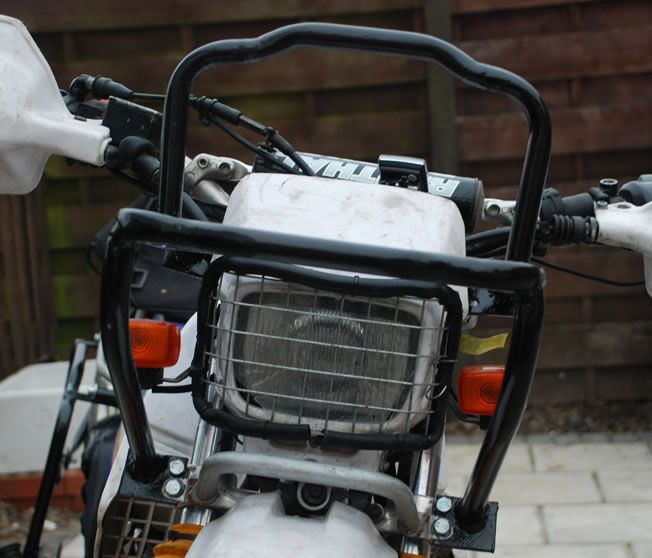 my alarm system in the background
inspiration!