Discussion Starter
•
#1
•
Has anyone any experience of these?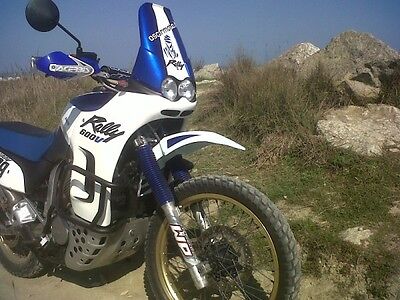 Honda Transalp. Give your boring looking Transalp a cool new look. XL600VRally Raid Africa fairing. Thin hard light weight fairing, save kg. Brackets and bolt not included. Headlight not included.
The Transalp that I'm restoring has damage to all panels/lugs (which seems par for the course) my plans are either to get busy with the Plastex repairs which I've found work well or to consider the above although I'll probably still keep the original panels and repair them anyway.
I note the adverts states that these fairings come without brackets and alterations are required to the original brackets, my consideration is whether these alterations are reversible or am I expected to start lopping bits off?