this one?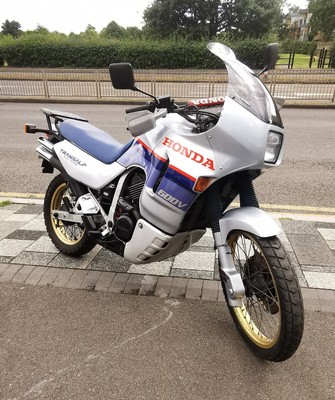 HERE I HAVE A PRETTY NICE TRANSALP 600 FOR SALE! (few hundred miles only. :) (he is a collector). -new wind screen (light tinted by power bronze). Chain & sprocket kit is in good condition, has had an oil change 1 year ago (done about 100miles since).
how much did you pay for it? i see the bidding reached £2,400. reserve not met
that's an imported bike and i think the mirrors shown are the originals.
also, that front brake disc protector is very very rare.