After having mixed success with the tank graphics I've fitted in the past and the fact that they are ridiclously expensive,I've gone down the tank cover route.
I couldn't find anything over here,so decided to go Stateside.
I picked this up for £25 including postage from the US.They also do them in black.
It hasn't arrived yet,but judging by the pictures,it seems to be a snug fit.
as for the quality,I'll let you know :thumbup:.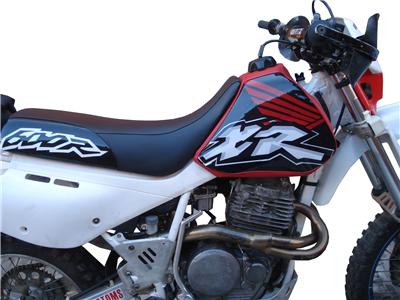 Also picked up a set of N style sidepanel and headlight graphics
they do these in red or white for £11,again including the postage from the States