Ok for all you that are interested Mr Mudd esp
before i start this proved the st temp gauge on the AT is about a much use as a chocolate fire guard
Ok ive removed the tank left fairing airbox , i made up a Tee piece with a tapped tube in the with the correct thread.
All i done was lengthened the original temp wire soldered it in the middle and added swinkrap.
Ok so i started it in the office and let it run , i took some pics at 50 , 60 ,70 ,80 90 , you can see the dial not to bad ....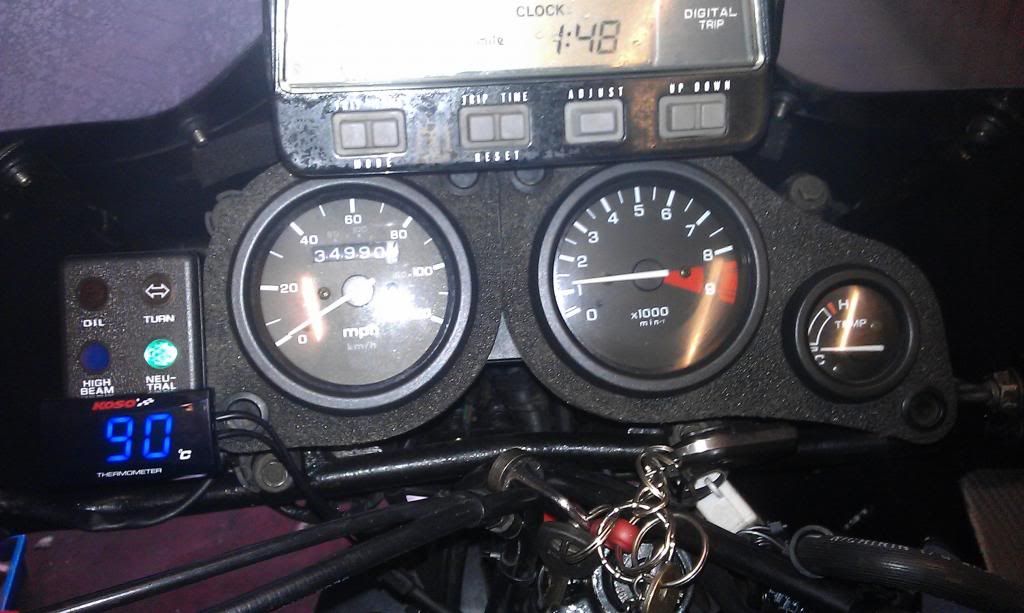 Anyway the original gauge did not move until it hit 90 degrees even then its sitting level with the small marker on the bottom of the gauge
So really whats the point in having a temp gauge that you can only see just at this temp ? so im running with one rad covered and 3 inches of the other covered and im only running at between 58 & 74 depending on the temp when cruising.
:thumbup: