Discussion Starter
•
#1
•
LV, Jamie-Lee,Insainewayne and myself went to Rykas again today the ride today was a much more relaxed one, its all starting to come together the gear selections , speed etc. The trip on the way was really good, except an expected hill start (some **** decided to turn at the last moment) once again thanks to Stanbloke for drumimg into me the importance of back to basics, LV said it was good to watch how in did everying in order having to break and went into a CBT mode clutch foot break excellerator etc, it was a great sense of achievement
as this is one element i have found quite nerve racking.
A lovely surprise on our arrival at Rykas as Annette joined us
A short while later Bigrog, Stumpyfingers & Redbus arrived , after a cup of tea and bite to eat we decided who has the cleanist bike Insainewayne or Bigrog
First one is Bigrog and the second Insainwayne's bike
LV says they spend far too long cleaning their bikes, because he's really good at that :sign5:
We then all went up to the top of box hill, my first exerience of hair pin bends.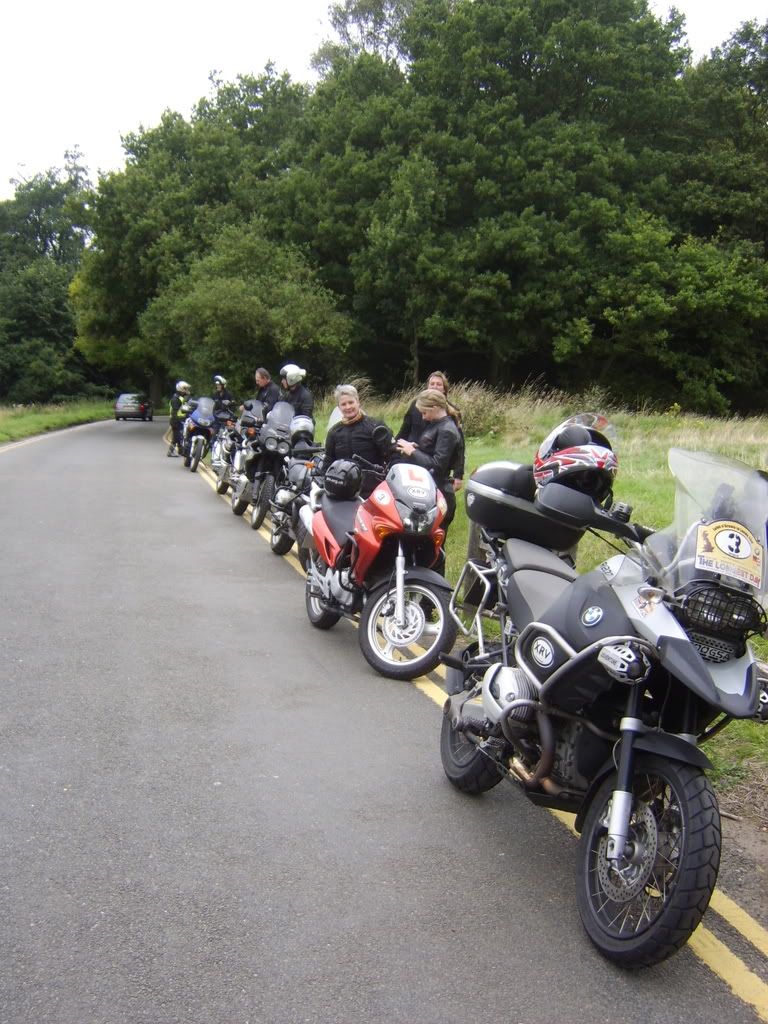 We said our good byes and made our way home, thank you to Annette it was really good to see you.
On the way home I had my first experience of an emergency stop a car in front of me suddenly stopped to let a car which had stopped in the midde of the road out (idiot
) but it was good in a way to gain the experince to learn the capabilities of my little steed. Thanks alot to Insainwayne even though we didnt travel at warp speed 10 (i still managed to achieve 80 miles an hour on the A13 :blob7::blob7::blob7
thanks for your patience captain Kirk
Debs