RIDING!
I had to go into town first to drop off our tax forms (duly filled in I hasten to add) so took a pic of that architectural celebration of govt. service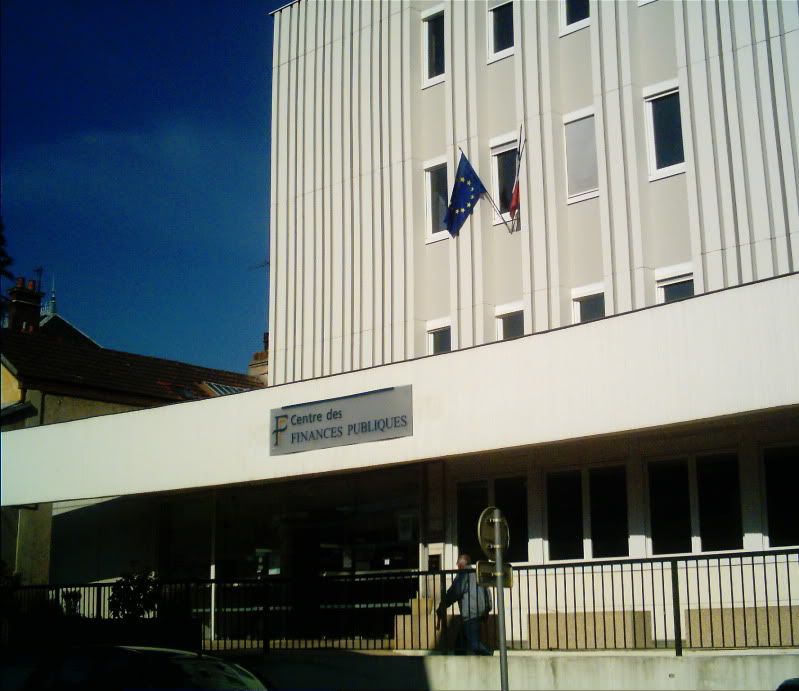 My aim for the rest of the day was to get out into the morvan, possibly stopping for a coffee with a guy from another forum who owns a lock keepers cottage down the far end of the canal.
The sun was shining & the bike was running like a dream (course it bloody was! it's an old honda!) so I didn't really stop much for photo's. I also still haven't bought another camera so I'm using my old Polaroid 1st generation digital camera which has no screen & you have to hold it still between the 1st beep & the 2nd, which I can't hear unless I take me 'lid off & me ear plugs out.
Couple of pics near Vezelay, looking down the Valley towards St Pere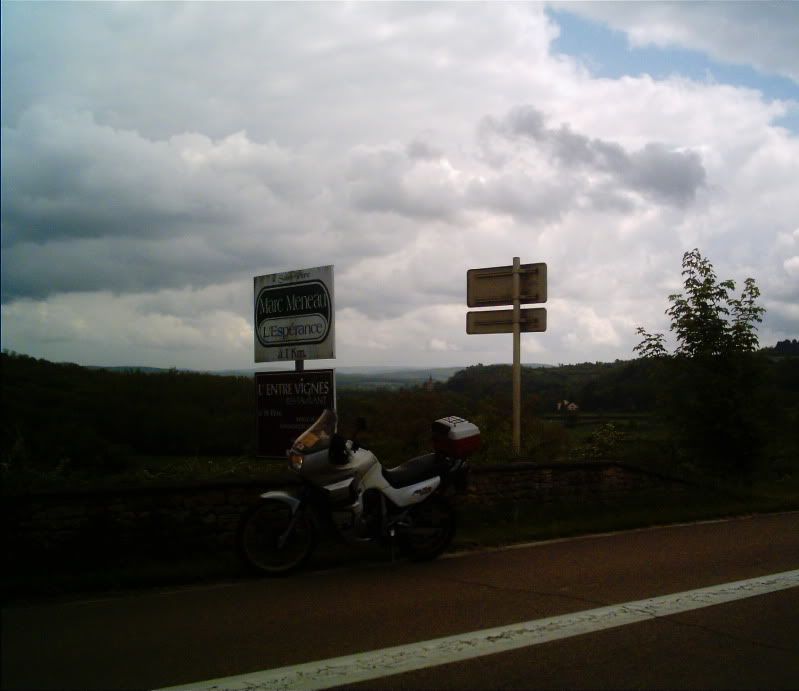 Zoom? (walk forwards...)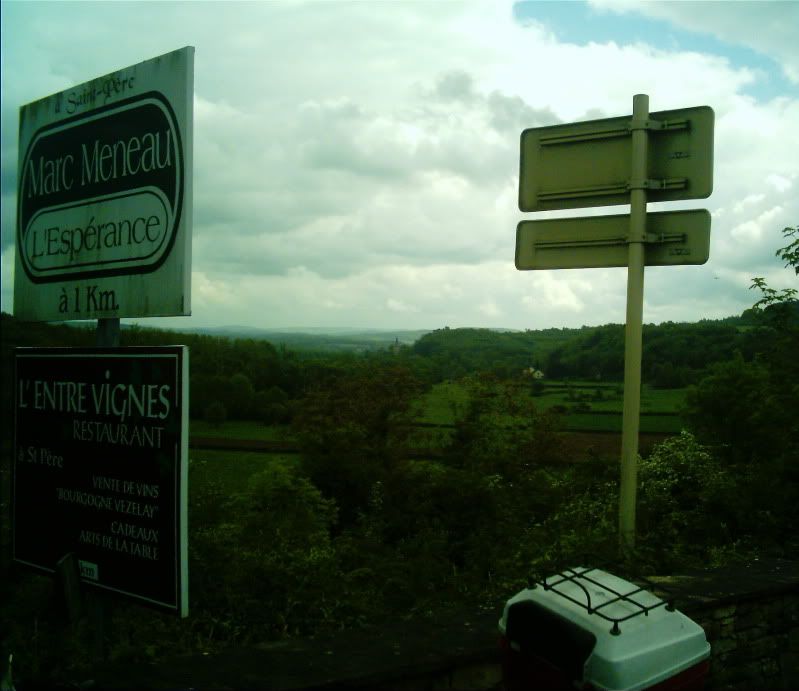 the zoom on this camera is called "move closer". Can you guess what the wide angle function is called?
from St Pere sous Vezelay I followed my nose towards Corbigny cos It's a great biking road. 3 pics taken from the same place
looking back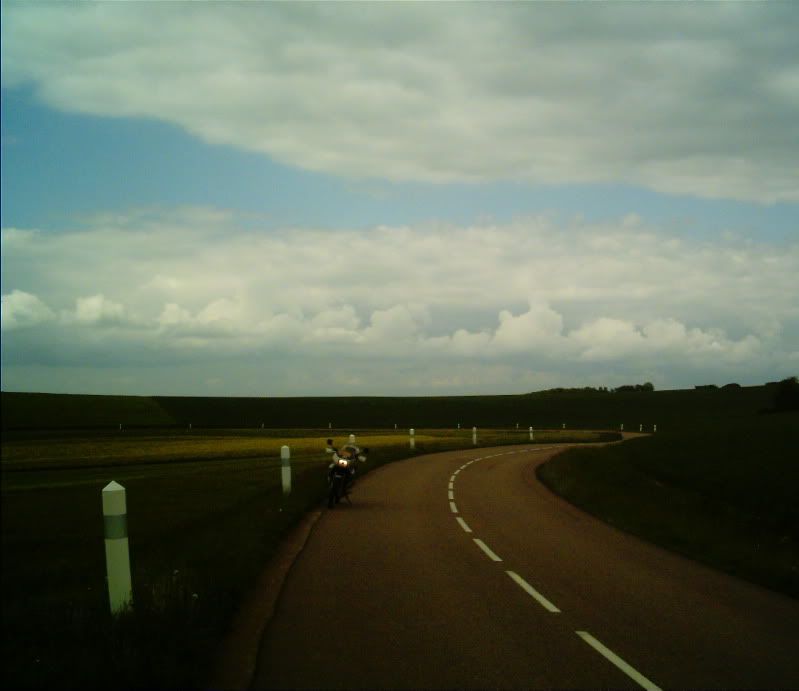 looking left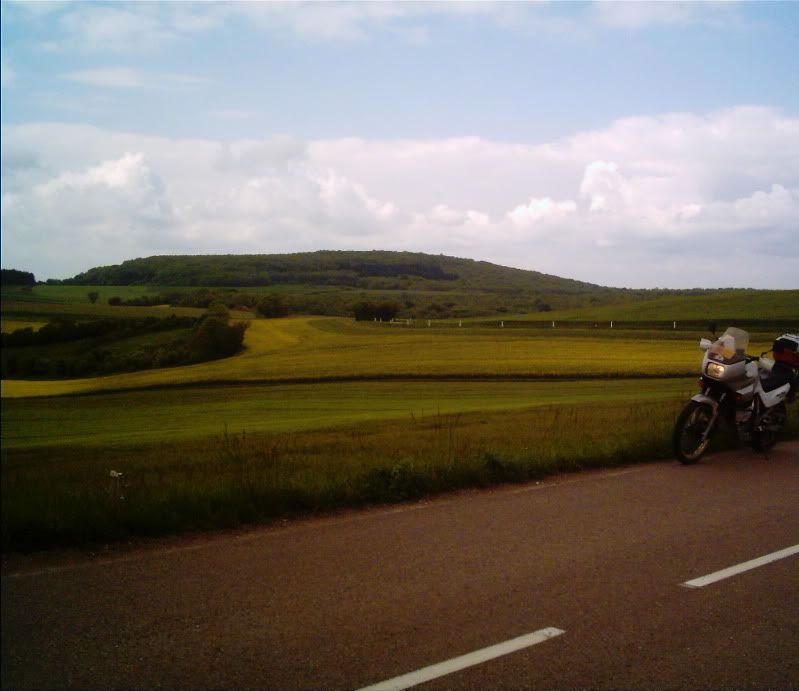 looking forwards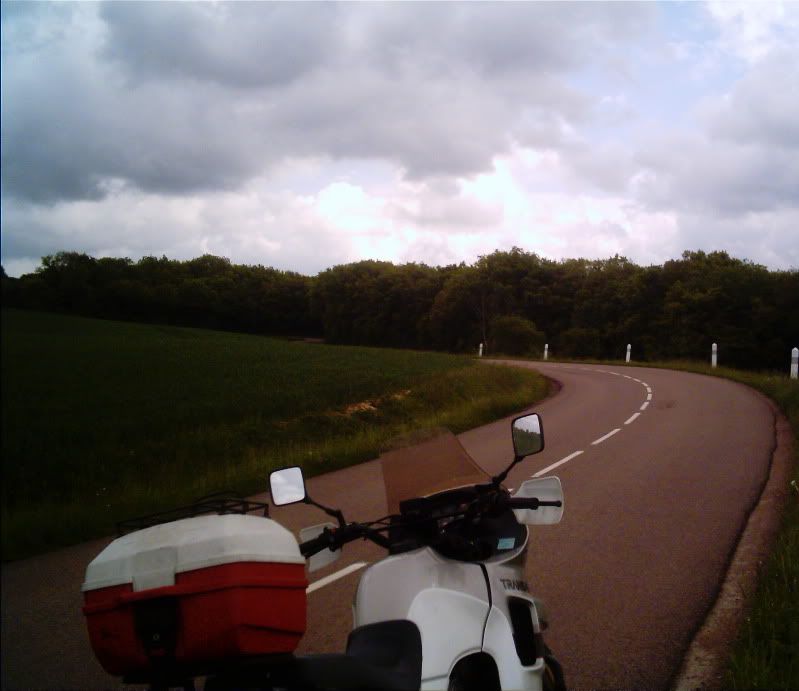 My phone tried to ring itself out of my pocket as I arrived in Corbigny, so I stopped for a smoke & to phone my colleague back.
close up (note: it must be summer now, bike's covered in flies...)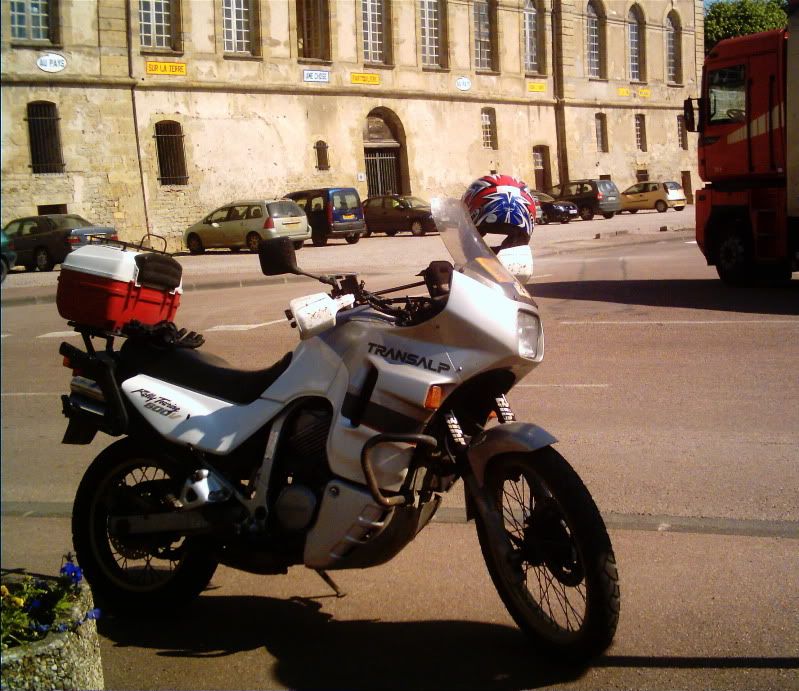 nearly fell in the river trying to use the camera's "walk backwards" wide angle fecility to get as much of this old monastary in as I could.
tower, which I think would have been one of the original town fortifications, as it's feet are in the river.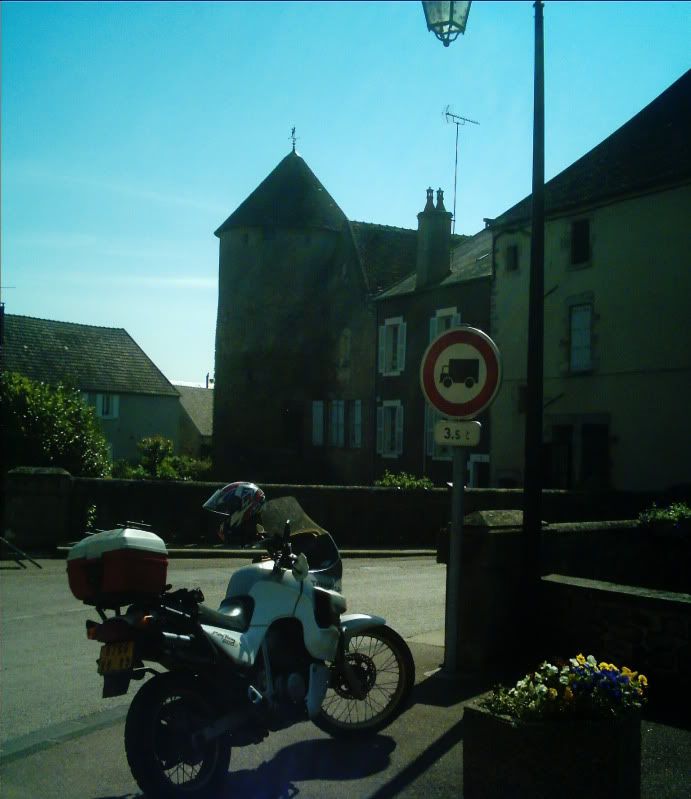 I stopped at my mate's house on the lock at Bazolles, & had a chat & a cup of coffee (he's about to repatriate a GT250 on brit plates next week if anybody's interested...)
From his place I rode in a fairly round about way to Chatillon en Bazois & thus onto my fave biking road of all time. the D978 chatillon en bazois - Chateau chinon, then D 37 chateau chinon, Planchez, montsauche. rhaaaaaaaaaa! that's gooooooood. This road's heaving at the week ends & I really have to work hard just to not get in the way of the big sports bikes, but on a day like todaythere was ZERO traffic & not another bike in sight so I could just do the whole thing at my own pace with no stress or hassle & though I might have been slower than at other times It was certainly cleaner, more precise & more enjoyable than ever. needless to say I wasn't about to stop to take crap photo's...
I stopped for lunch at the Lac des Settons. It wasn't particularly warm, about 15°c I guess with a cool breeze from the east but the pics don't do this spot justice. This was really the point of today, head emptying. I'd bought some sarnies with me, a can of coke, a packet of fags & a good book. Having just ridden a cracking piece of road, I now just sat on the grass by the lake, ate my sarnies (made by me with no "you can't eat that" from the wife cos I'd waited 'till she'd gone to work) read my book, smoked as much as I liked, dozed a bit in the sun, smoked & read some more... for about 3 hours or more. throughout which time I saw not another soul.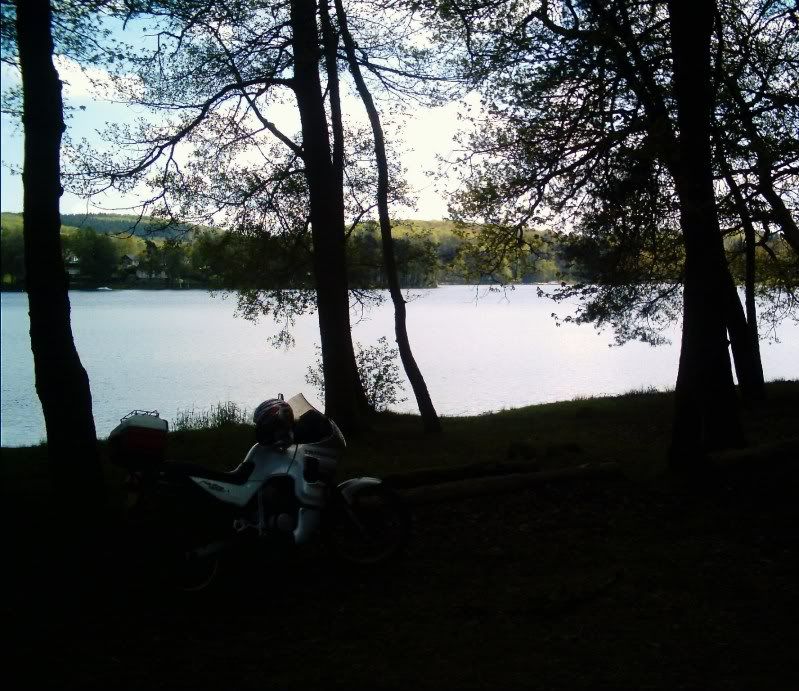 I then rode home via Quarré le tombes (& the chocolaterie) Avallon & the N6. A little over 200km in all I think.
road book:
Auxerre N151 > Clamecy
D951 > Dornecy
D985 >Corbigny
D958 > Bazolles
D135, D945 > Chatillon en Bazois
D978 > Chateau Chinon
D37 > Planchez, Montsauche les Settons
D193 > Lac des Settons
D193 > Montsauche
D263, D211, D10 > Quarré les Tombes
D10, D33 > Cussy les Forges
N6 > Avallon, Auxerre