Been here before havent we
Not that there is something I need to justify but got a couple of needs i.e sort my van out which needs priority and re insure
Always something !!!
I also fancy a change from the practical and getting bored of the Honda, even though its a mighty fine bike I just want something else
So its a 99 Transalp 600 V reg (last of the best!)
MoT and Tax until November
twin front disc model with new pads
24k miles
4 previous keepers last one having all servicing done at Dobles Honda
Lots of service history and is in lovely condition , not many left like this.
New 16t front sprocket and original 15 t
New TKCs and original Battleaxe (I think)
Honda heated grips tall tinted touring screen
Laser Produro Exhaust
Givi plate and top box
All in all one of the best 600s I have seen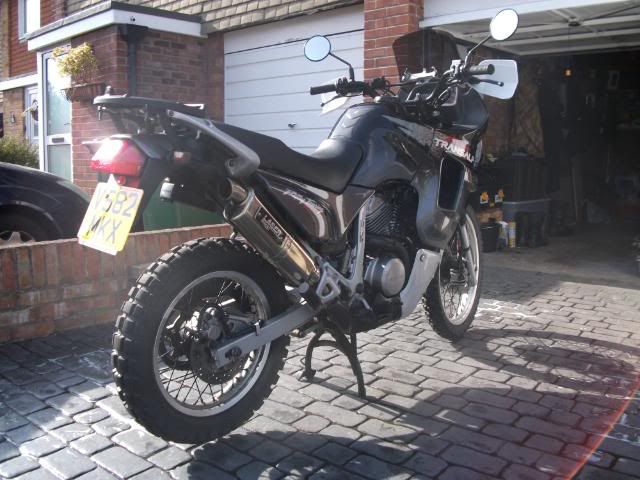 Looking for £2150 ovno