Discussion Starter
·
#1
·
After getting addicted to adventure ride reports on ADV Rider.com I decided I wanted some of that! So got myself an Africa Twin and booked a week off work.... unfortunately though the bike turned out to be a bit neglected and I had numerous problems which prevented me from going away! Finally after fixing (most) of the problems the bike was ready to go.... but I wasn't
Unfortunately I'm stuck with work for at least the next month so on friday lunch time I decided to head off for a short weekend trip to Lands End...
With a borrowed £15 tent from my dad and a trip to Tesco's camping aisle I was set to go :lol:
Dom turned up and we headed off on a slightly boring start of M27 and A35.. boring but neccessary if we wanted to spend more time on nice roads in dartmoor/cornwall and still make it to Lands End!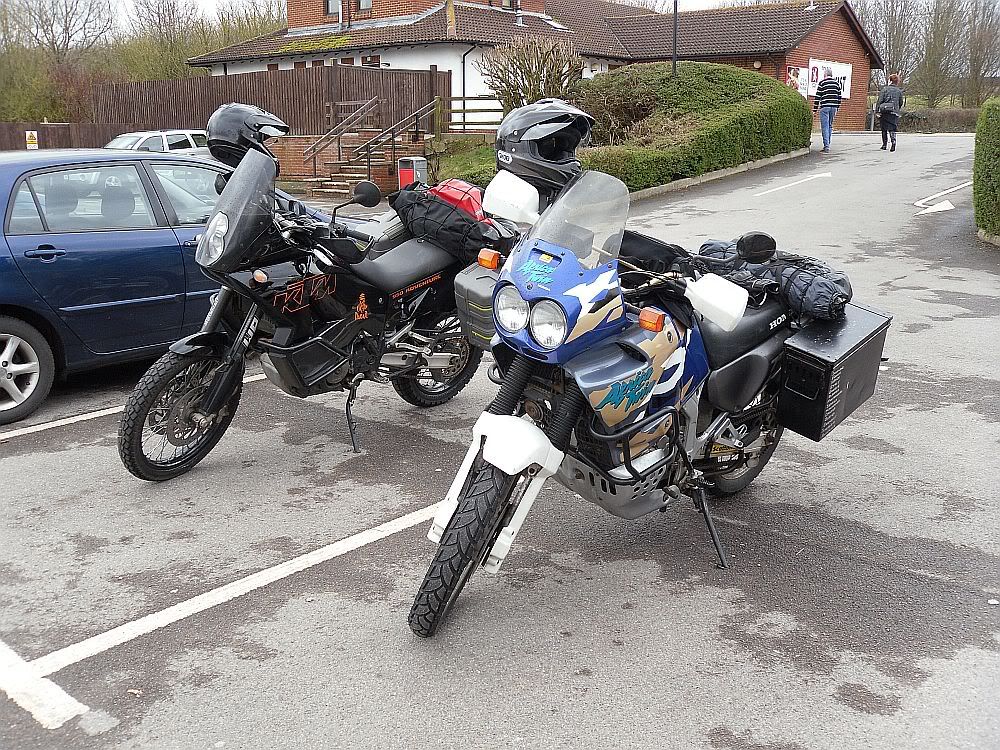 First scenic area we hit was Dartmoor! Really nice place it is too!
Stopped at a nice little place by a river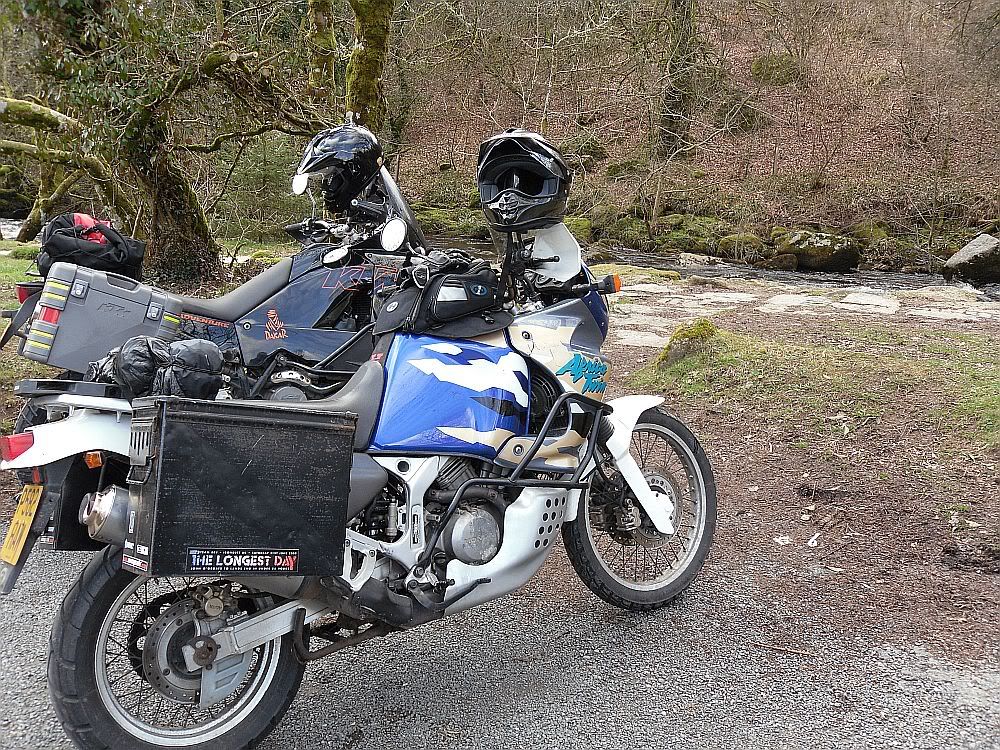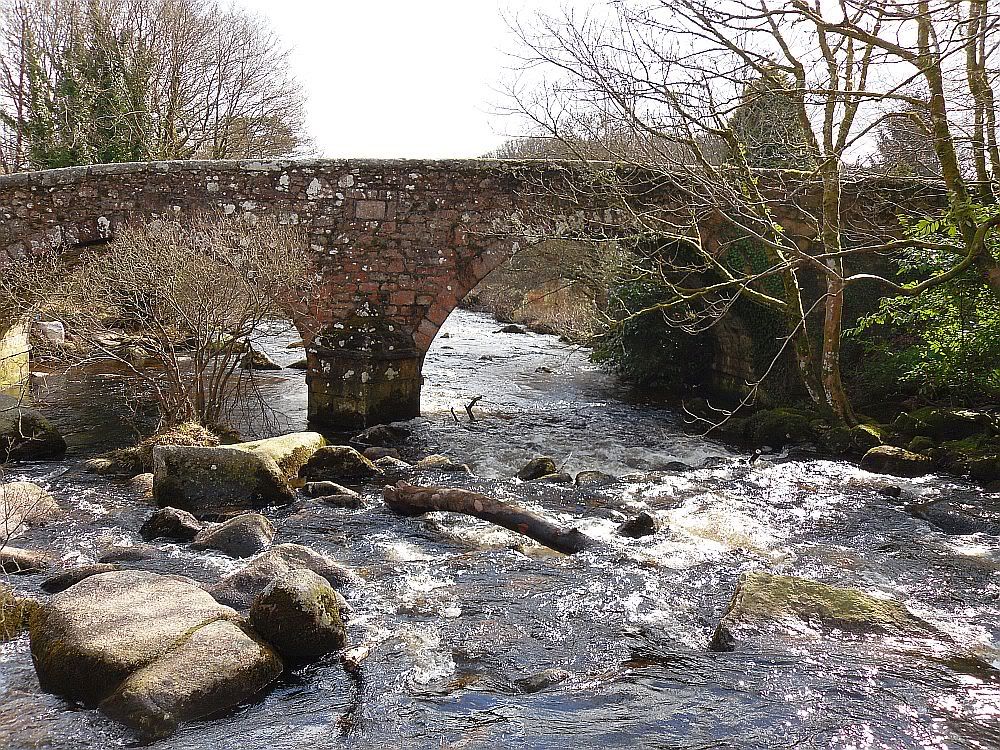 After a nice cornish ice cream we headed west towards Lands End!
Almost there and it started raining heavily so we decided to find a camp site quickly, I was hoping to reach Trevedra camp site which was just north of Lands End.. however due to the rain and impending darkness we decided better to find the nearest one and camp up... but first Dom pulled over under a bridge to put on his rain suit! 5 minutes spent faffing about trying to squeeze into that and the rain stopped and the sun came back out :lol: so we decided to head onto trevedra after all...
After a small worry/laughter session and a phone call to my dad I finally found the poles to the tent
Thought I was going to be sleeping under a cold wet bench for a while haha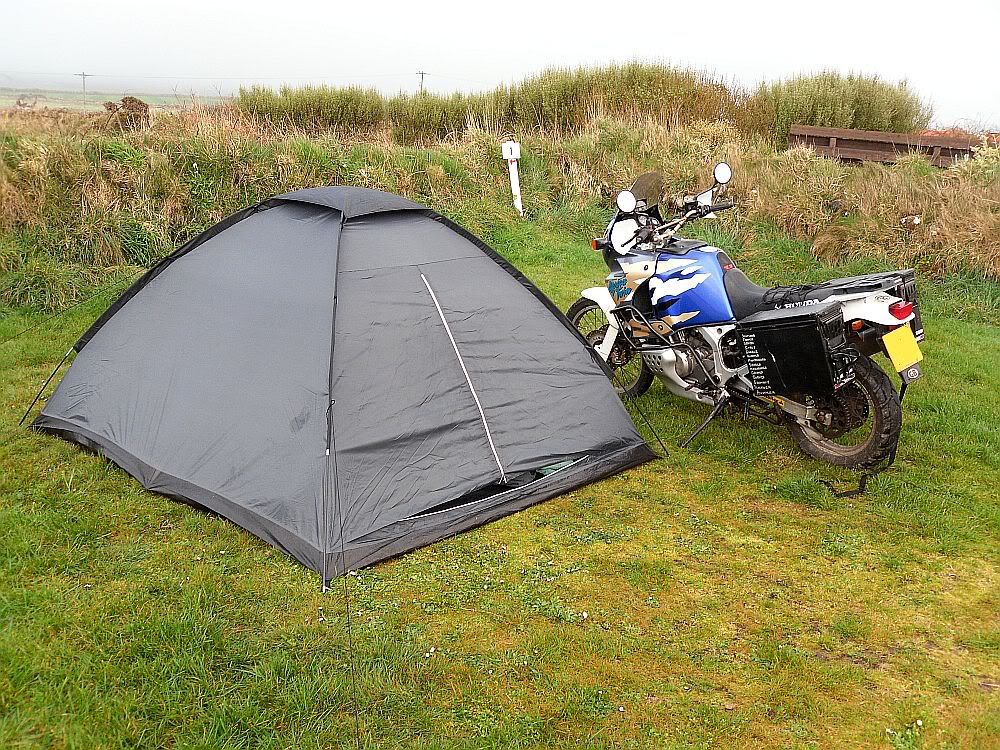 It was still pretty light so we went for a hike down to Sennen Cove, very very nice place... I took a walk down a trechearous footpath to the beach to get some pics.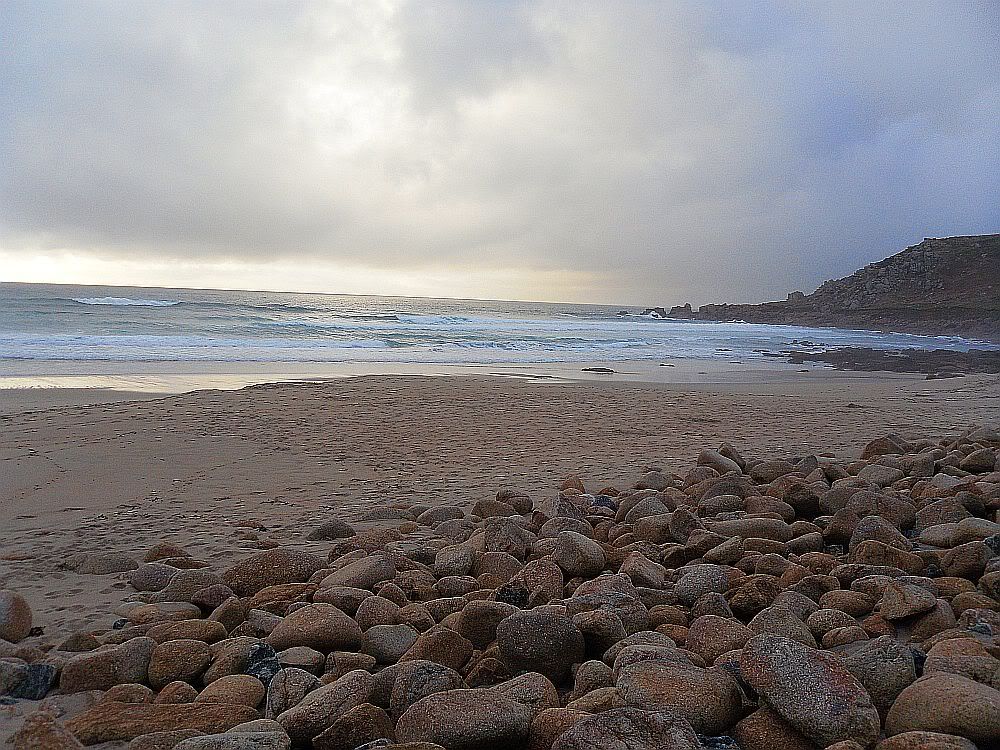 A very tiring walk back to the top just in time for the sunset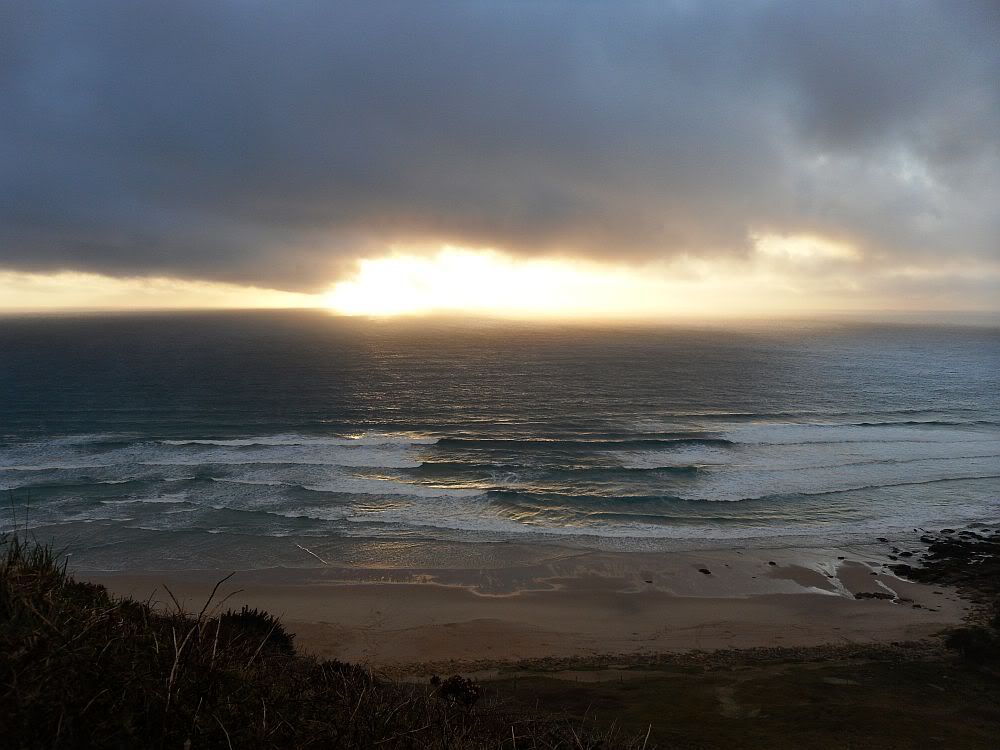 We headed back to camp, then as it was still quite light we first went to the shop for supplies then down to lands end for the obligatory pictures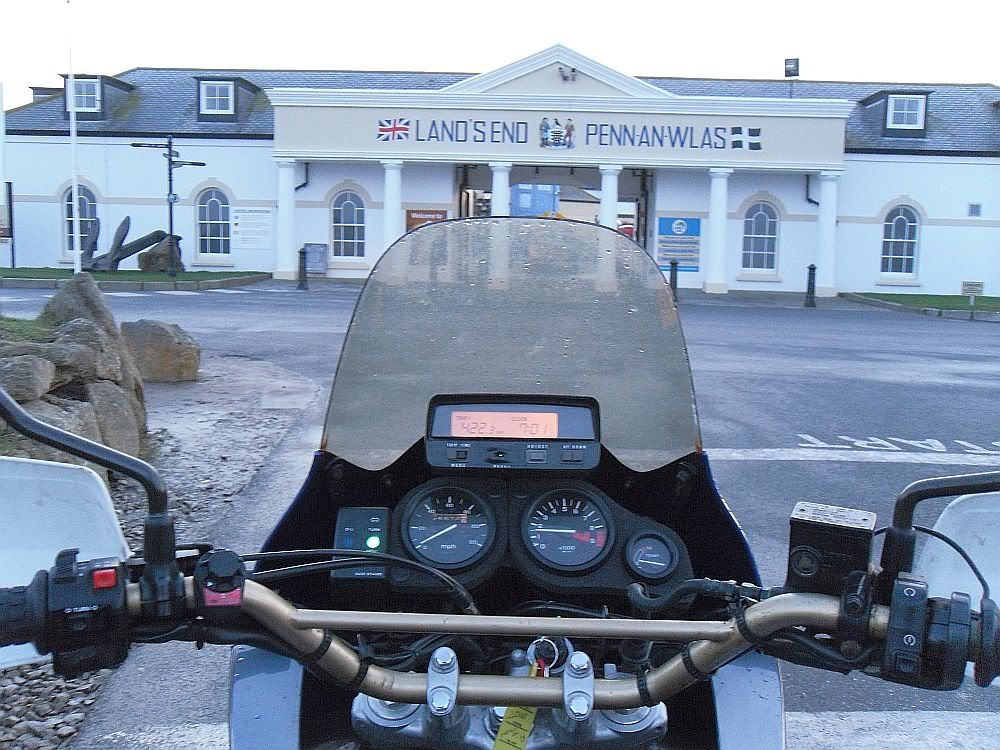 Other than being able to say "I've been there" Lands End is actually pretty boringly boring... so back to camp for a sandwich dinner (guess who didn't buy cooking equipment??!) and more importantly.... (p.s you know its an adventure when theres a local CostCutters :lol:
)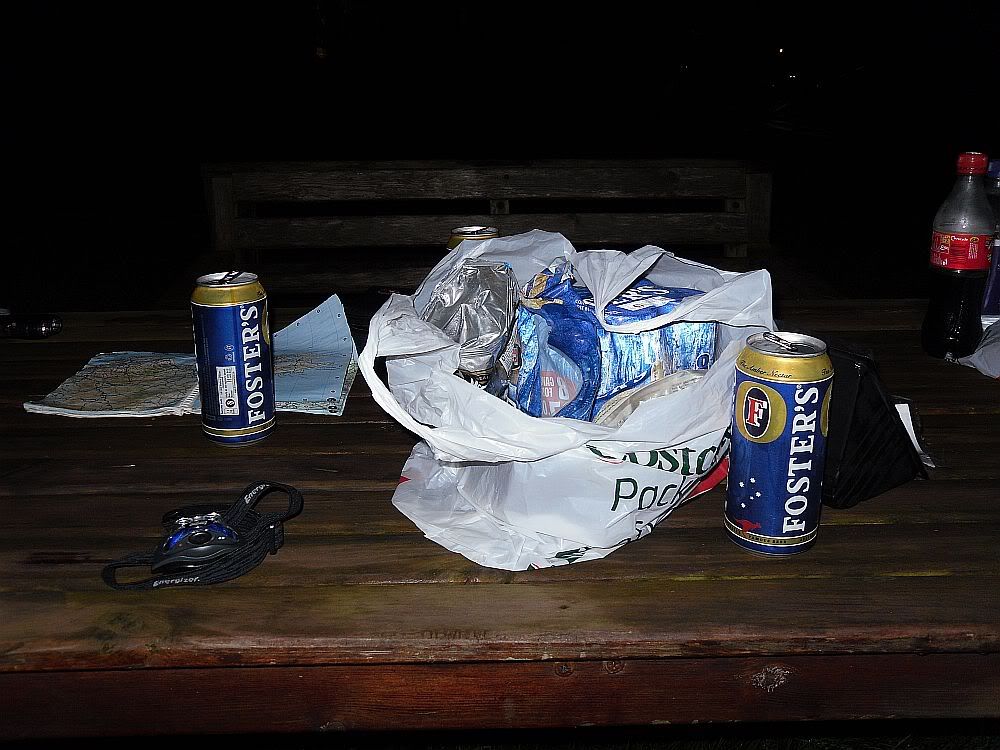 Most of the reason behind me wanting to go touring and get away is because I'm quite stressed with work, the rat race, material things, life in general etc... so I find it very weird that whilst I took my iphone, saturday afternoon with a full charge the phone just completely died.. no explanation, no nothing, it just died completely
so with my life support machine cut I was completely isolated from "normal" life.
Anyway, slept pretty well except for being freezing cold and uncomfortable :lol: Tesco camping roll mat went in the bin the next morning :roll:
The weather had been excellent all day Saturday and even Saturday night we couldn't complain, woke up to rain in the morning though!
Sunday started with a nice ride up the Atlantic Highway which runs up the coast from Penzance.. past Newquay etc etc... we stopped for breakfast at Boscastle.
Om Nom Nom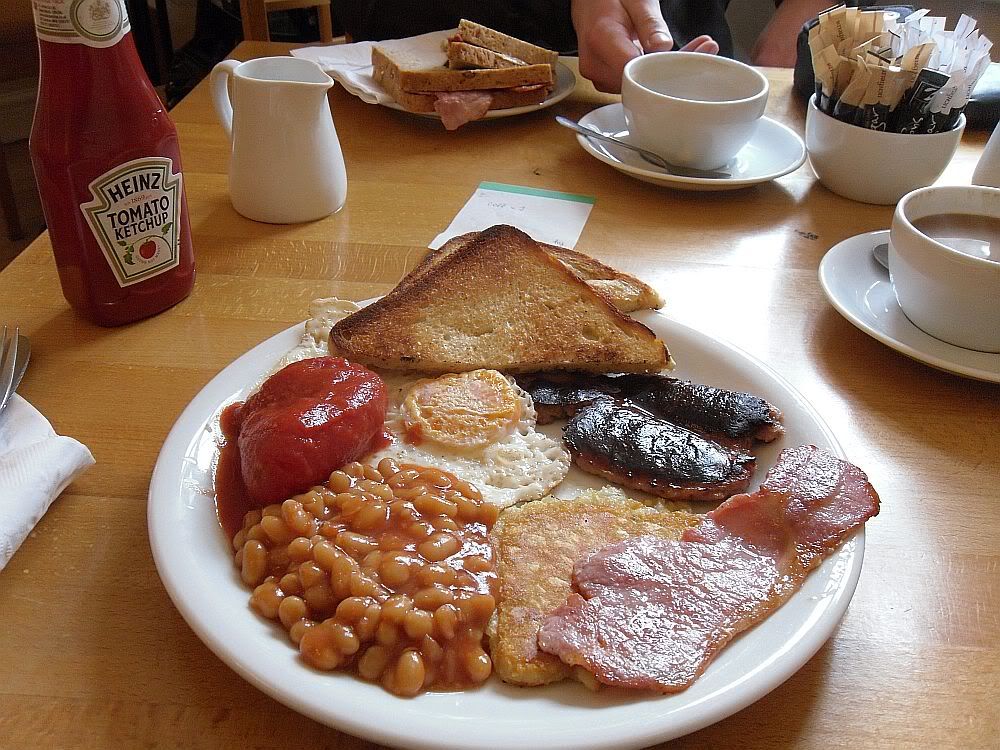 Then on to Exmoor... nice place, not quite as nice as Dartmoor but in fairness the roads were really good!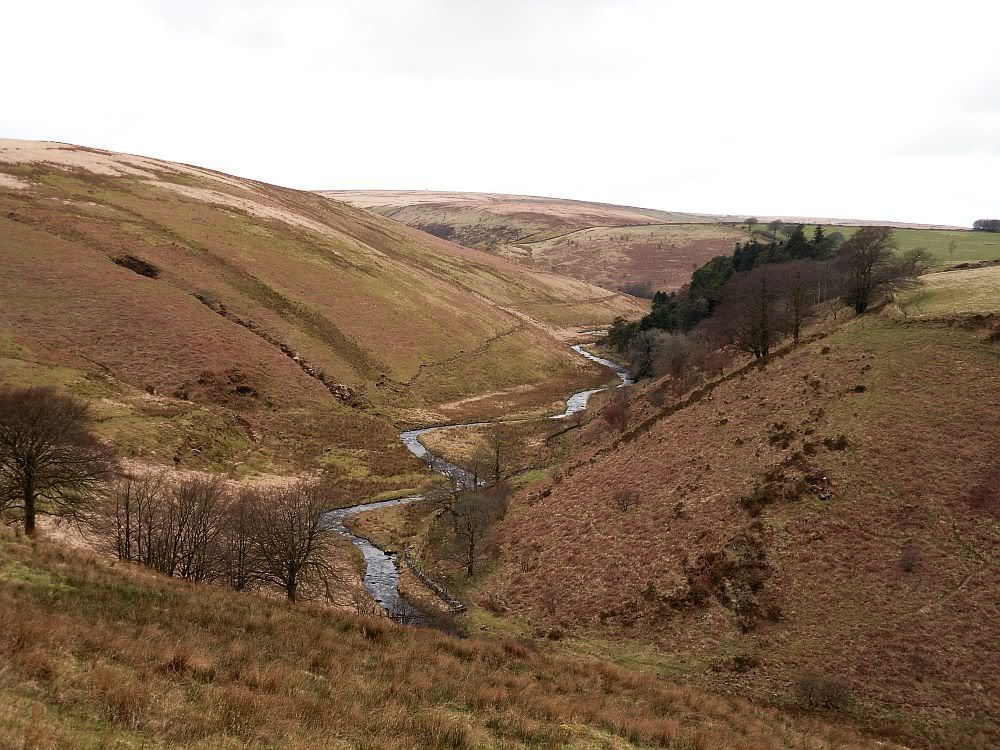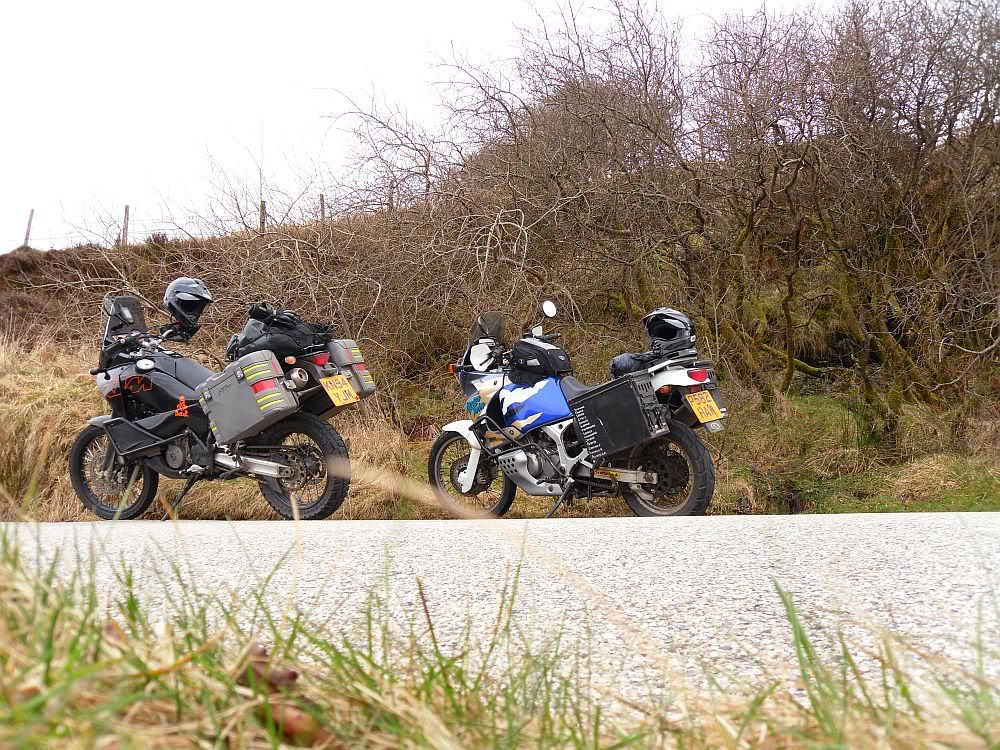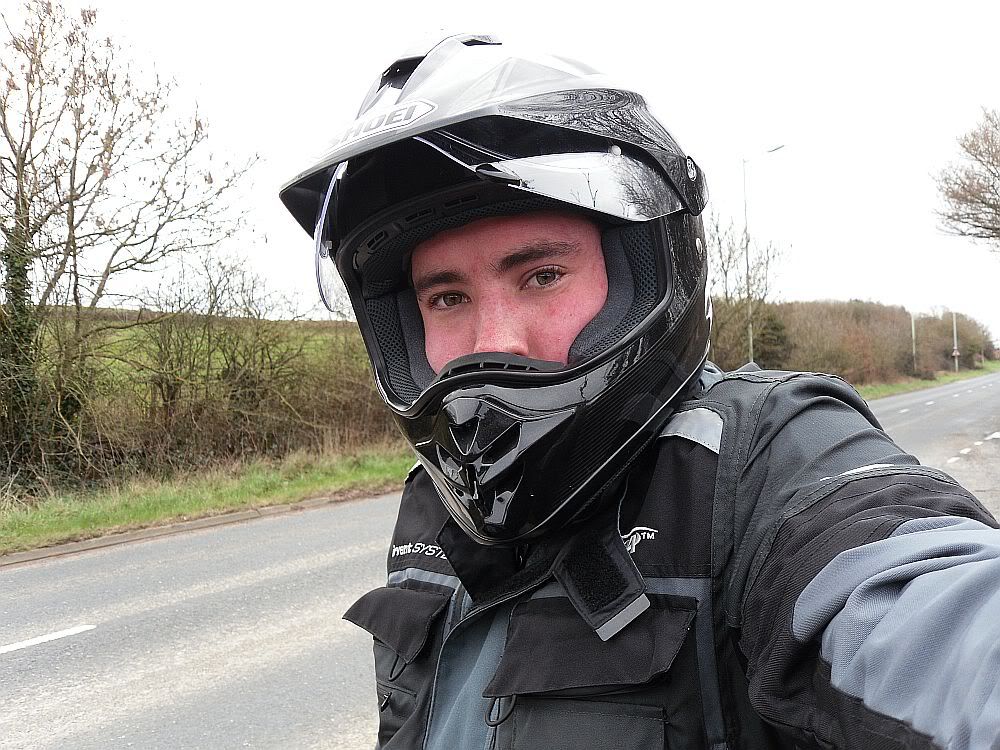 From Exmoor we headed through Taunton, Yeoville then to Salisbury.. some of the roads were good but there wasn't much to take pictures of so mostly riding.. stopped for fuel for bike and for me
then back onto familiar ground
Then home! Not an epic tour by any means but it was bloody nice to get away for a short time and I've got a better idea of what I'll need for my next trip, which should be at end of april for 9 days through wales, snowdonia then peak districts. And also I trust the bike a lot more now as apart from having barely any brakes :lol: it didn't really let me down
And for once it didn't come home in the back of my van :lol: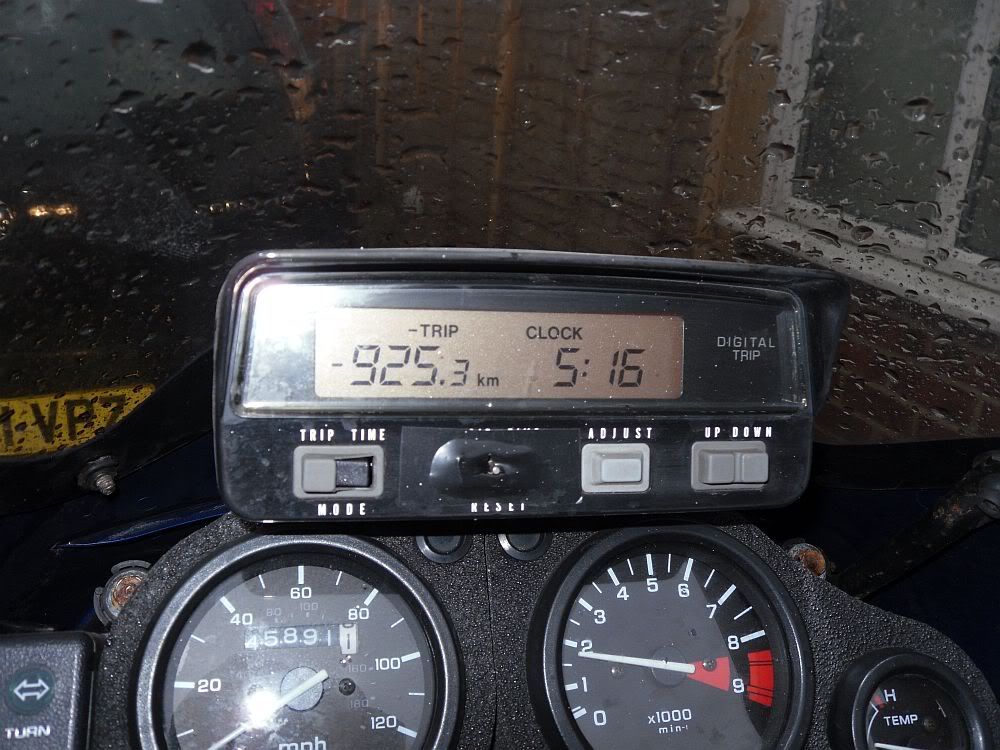 And what I find most weird is that about 30 mins after getting home my iphone turned back on and is now acting like nothing ever happened! WEIRD!
:thumbup: