When i left on Sunday morning i had one of these real rare biking moments where everything just clicked.The sun was shining(even it still was fecking freezing),i had good music playing and i did not see one car when i traveled along the A712.It was just biking heaven just a shame the other 375 miles where not the same
But the ride home was not to bad,5 1/2 hours incl. a 1/2 hour coffee stop. My little tank turned into a little Messerschmidt on the way home:toothy1:
A few more random shots from the weekend.
Lunch time stop
The "rubbish"scenery
This was supposed to be my next "this is my favorite bike pic" till i saw Austin in the background :toothy10:
Open the gate-close the gate stop
Lots of bikes in the forest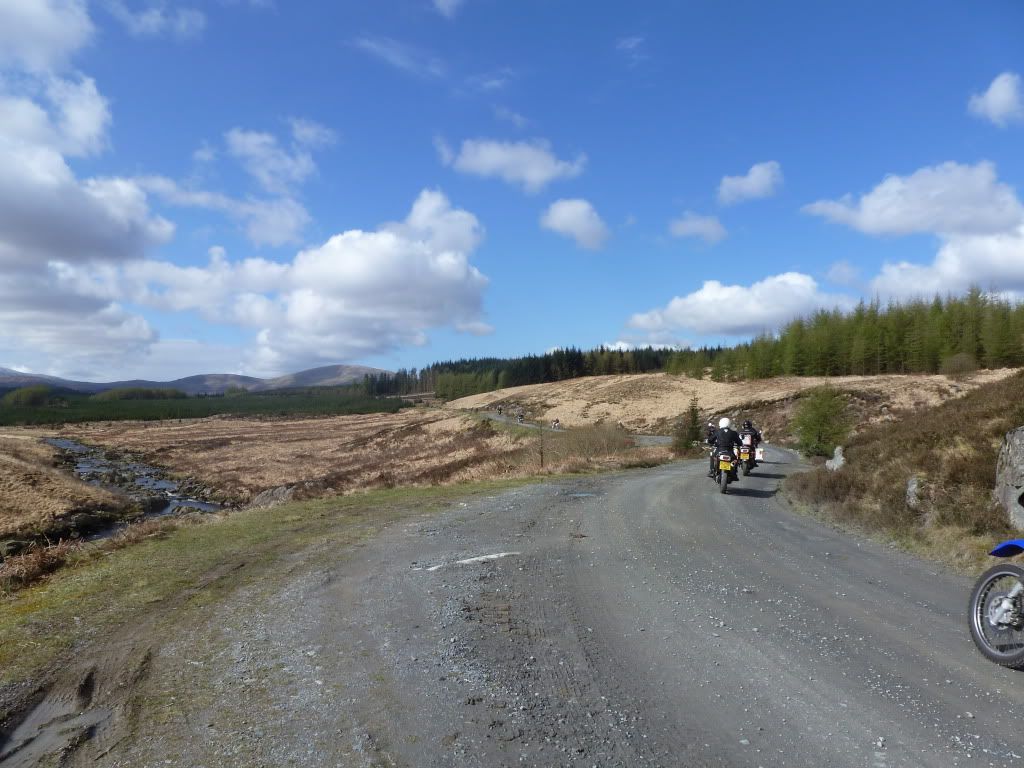 Early morning. Arran Blond??? got to try that in June when we get there
Frosty tents in the morning
The "Hooligans":toothy10:
Sunrise on Saturday morning.Its amazing how much was talked about the cold nights. I was nice and warm in my 2 sleeping bags:toothy10:
3-2-1 go
Twin back on its wheels again
Another U-tur... aehh change of directions:toothy1:
Touratech eat your heart out.This is proper RR stuff.Beer and coffee holder.Genius:toothy10:
Well at least i think that's what these things are for.I didn't listen again when chad told me :toothy1: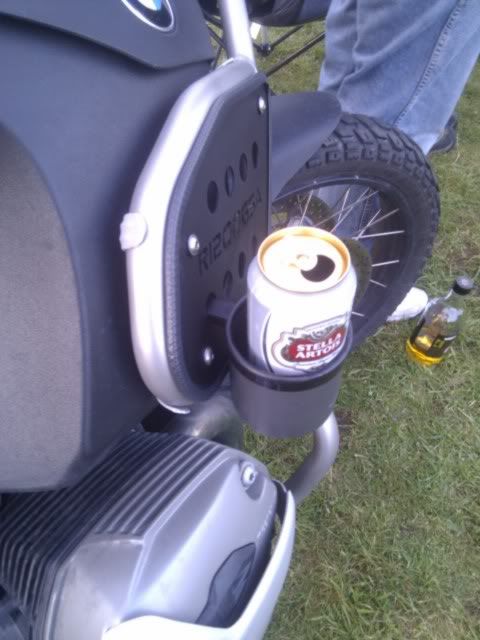 Dinner.Traded 2 of the chicken/chorizio kebabs for proper coffee from Mudwiz :thumbup:
As i said before
Rubbish weekend:toothy1:
Thanks to Austin for organizing it
Thanks to Paul-S and SteveT for my riding lesson.By the way my cheeks are still hurting from that smile
and thanks to all the other guys and girls which made it a brilliant weekend:thumbup: