Discussion Starter
·
#1
·
ok, just had to go back and push harder, and get more picks to cheer everyone up!
these where all taken about 10kms from my house.....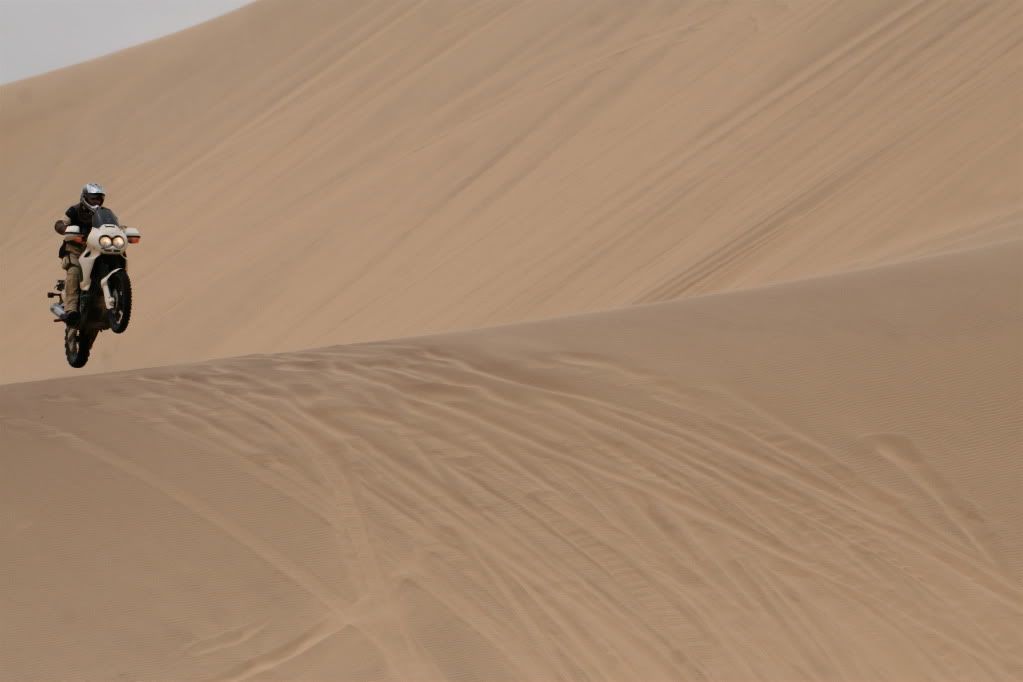 twins might fly.....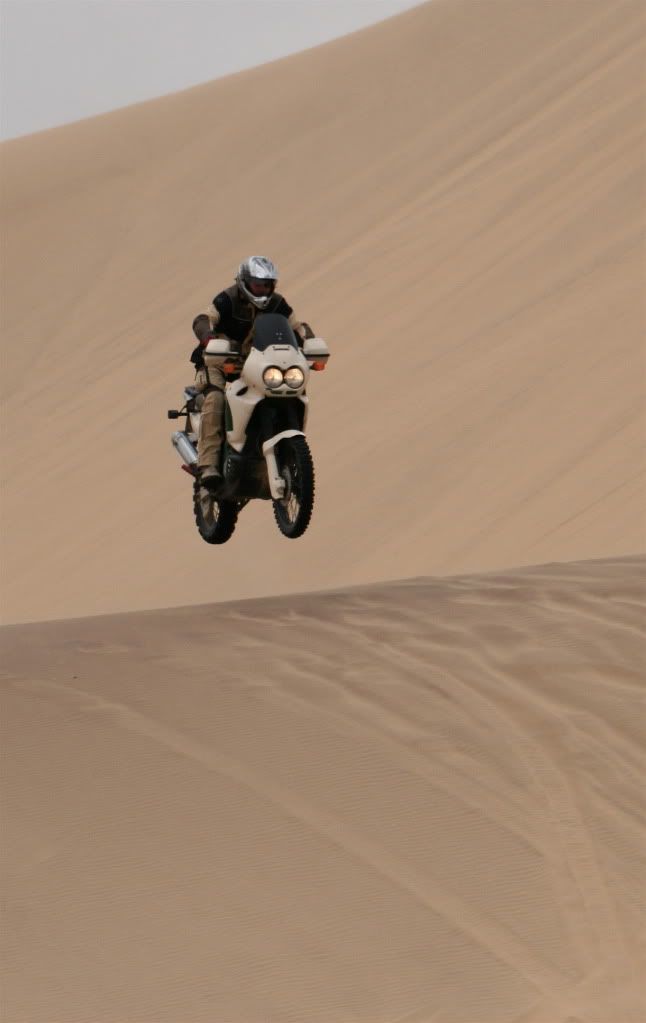 and fly......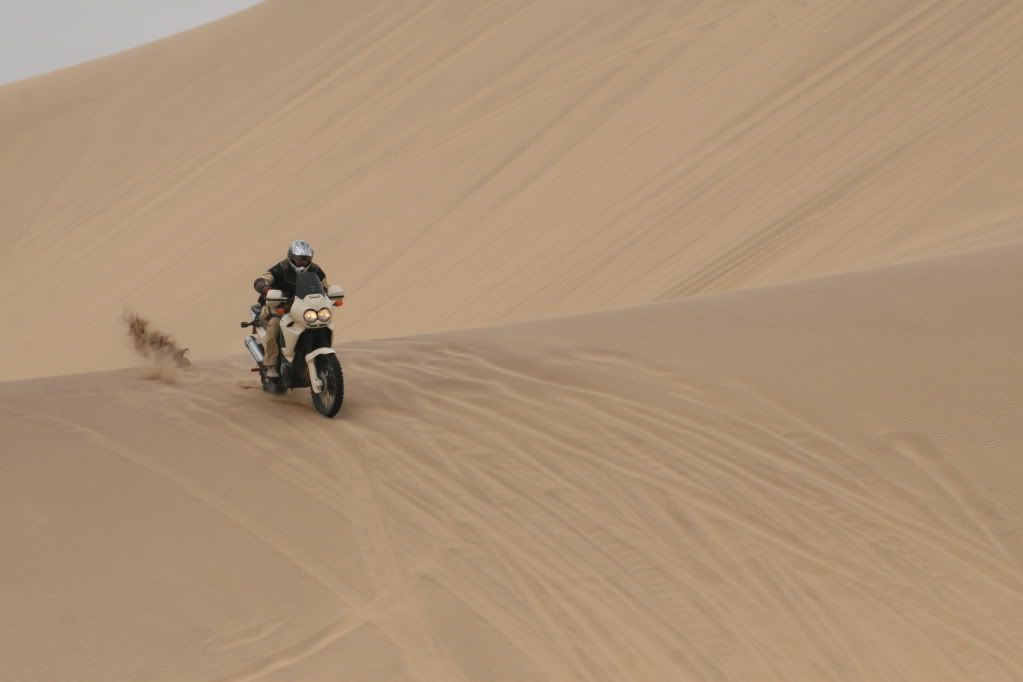 and land!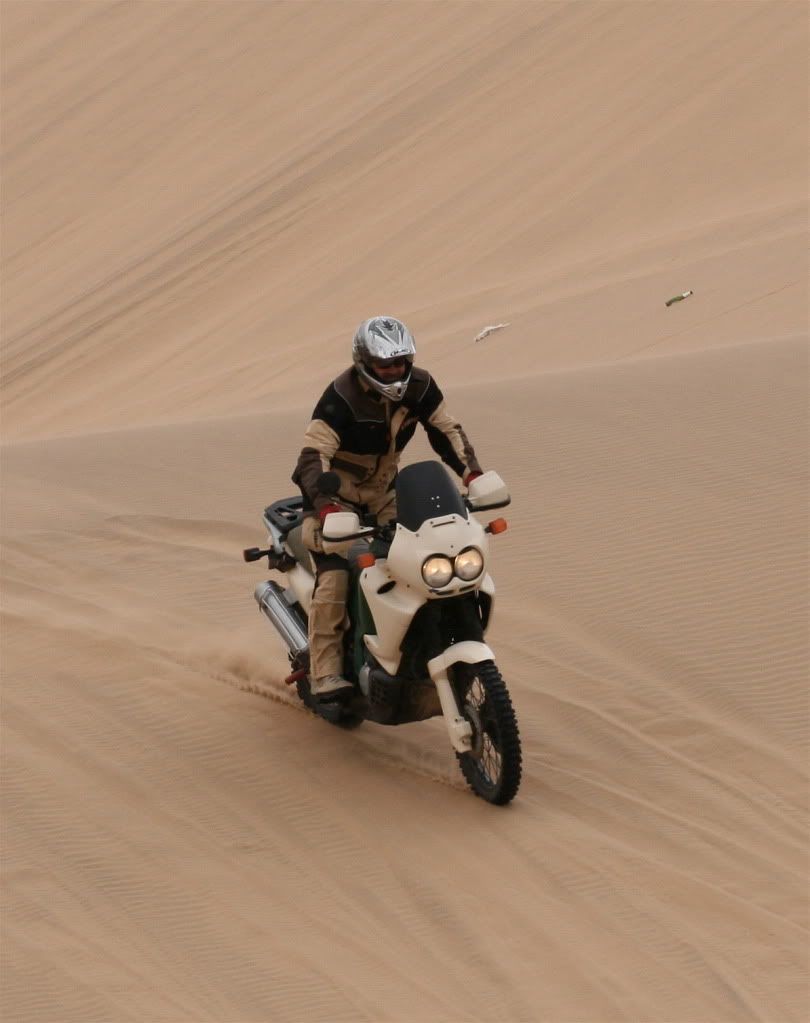 live to ride another day
then we decided to do another slipface (the steep side of a dune). this one was 120m measured on the gps!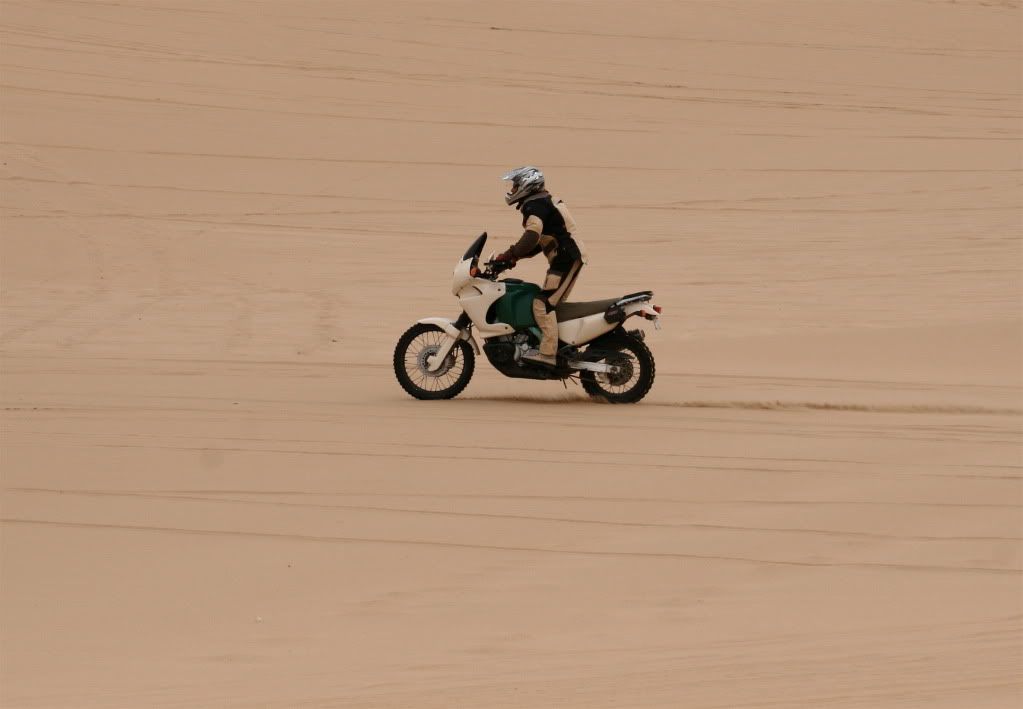 the approach...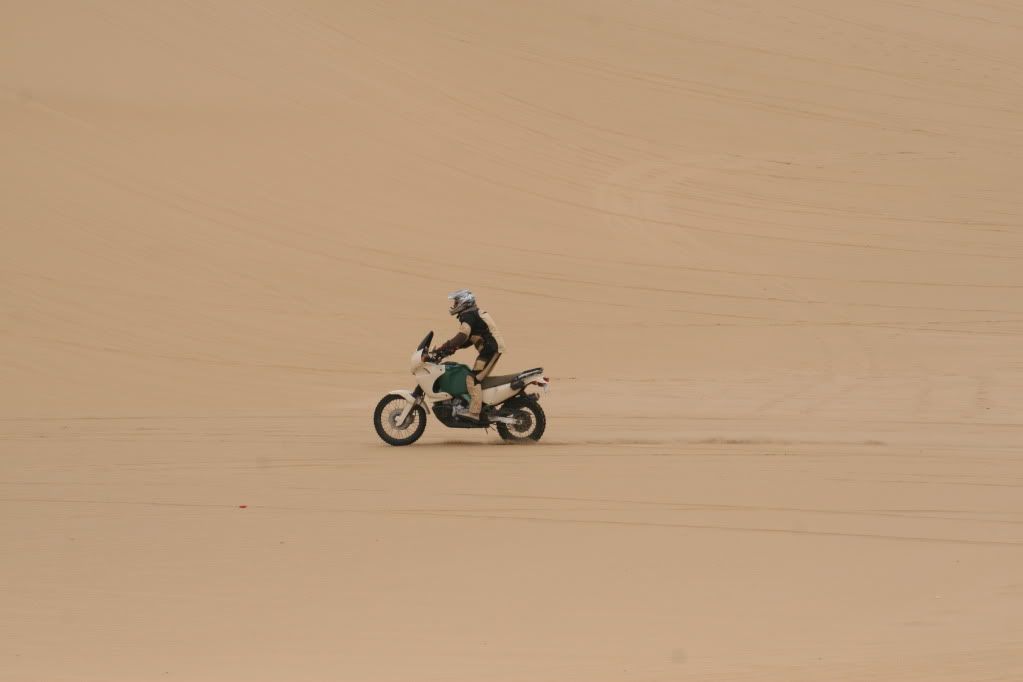 the start...
start pulling G's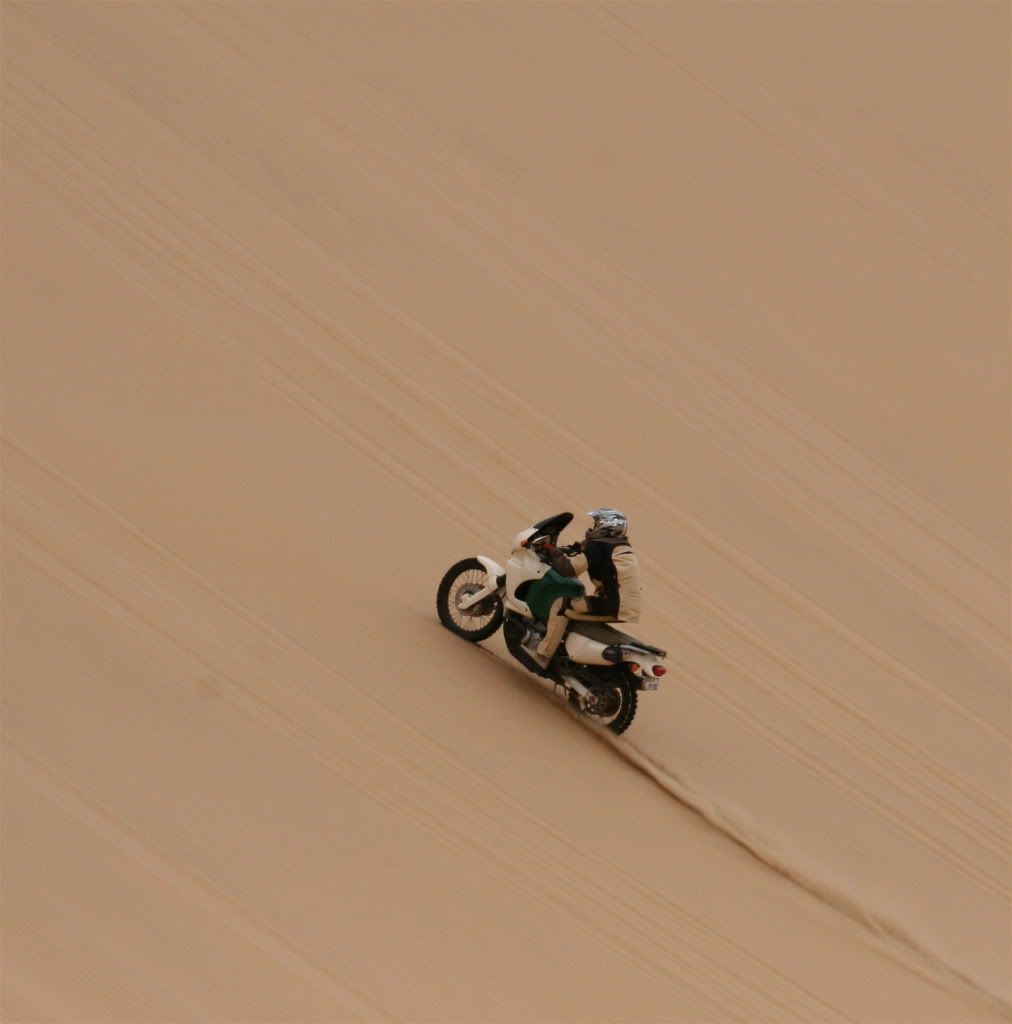 and more, still in third gear
100m up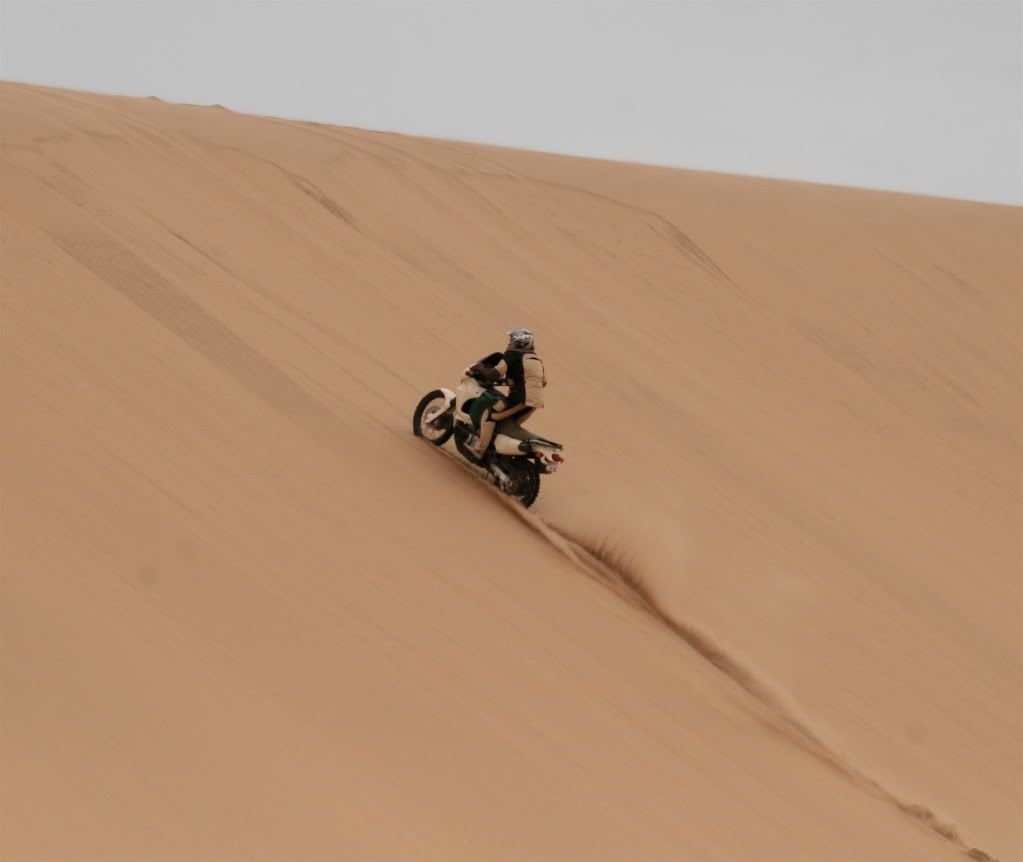 the end in sight!
and over the top, hee ha! first try:thumbup: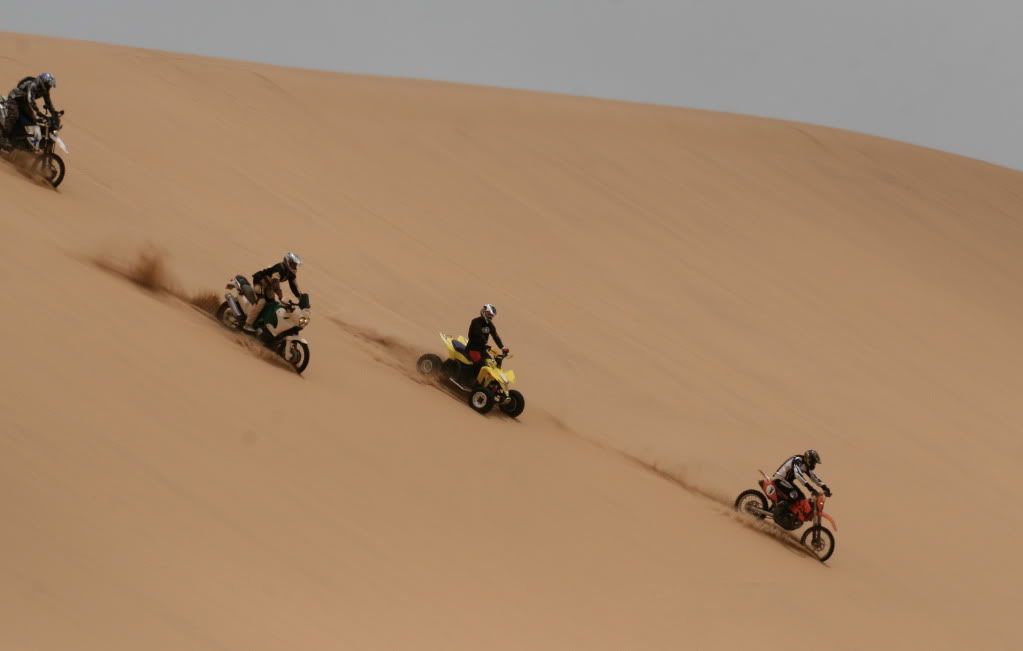 snow-plow down.
she floats like a flutterby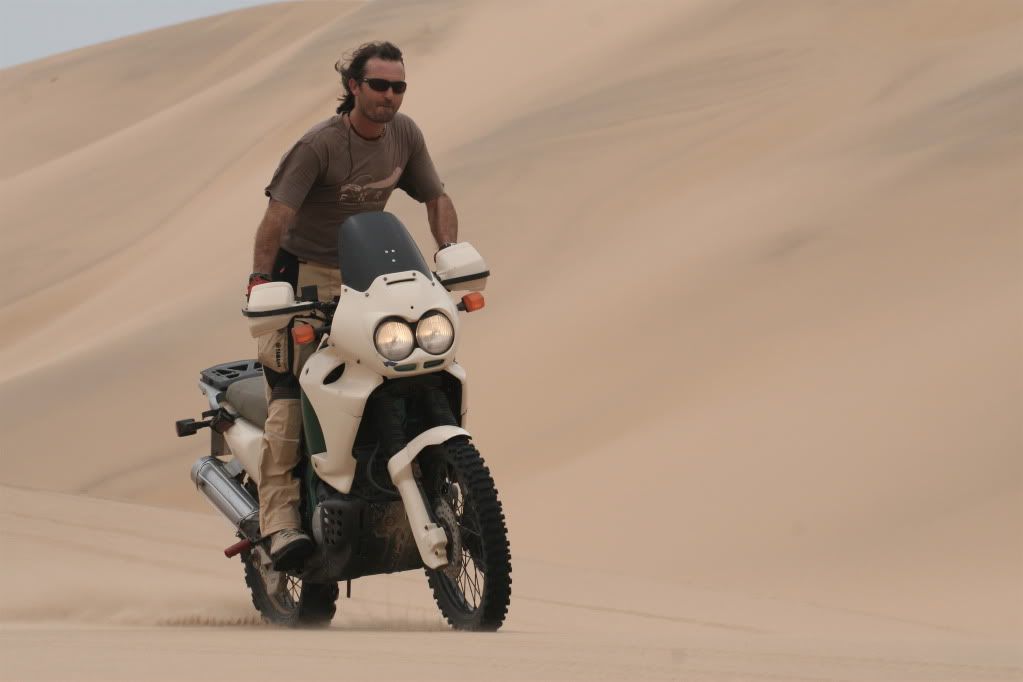 stings like a bee
and of into the sunset.....dakar next?